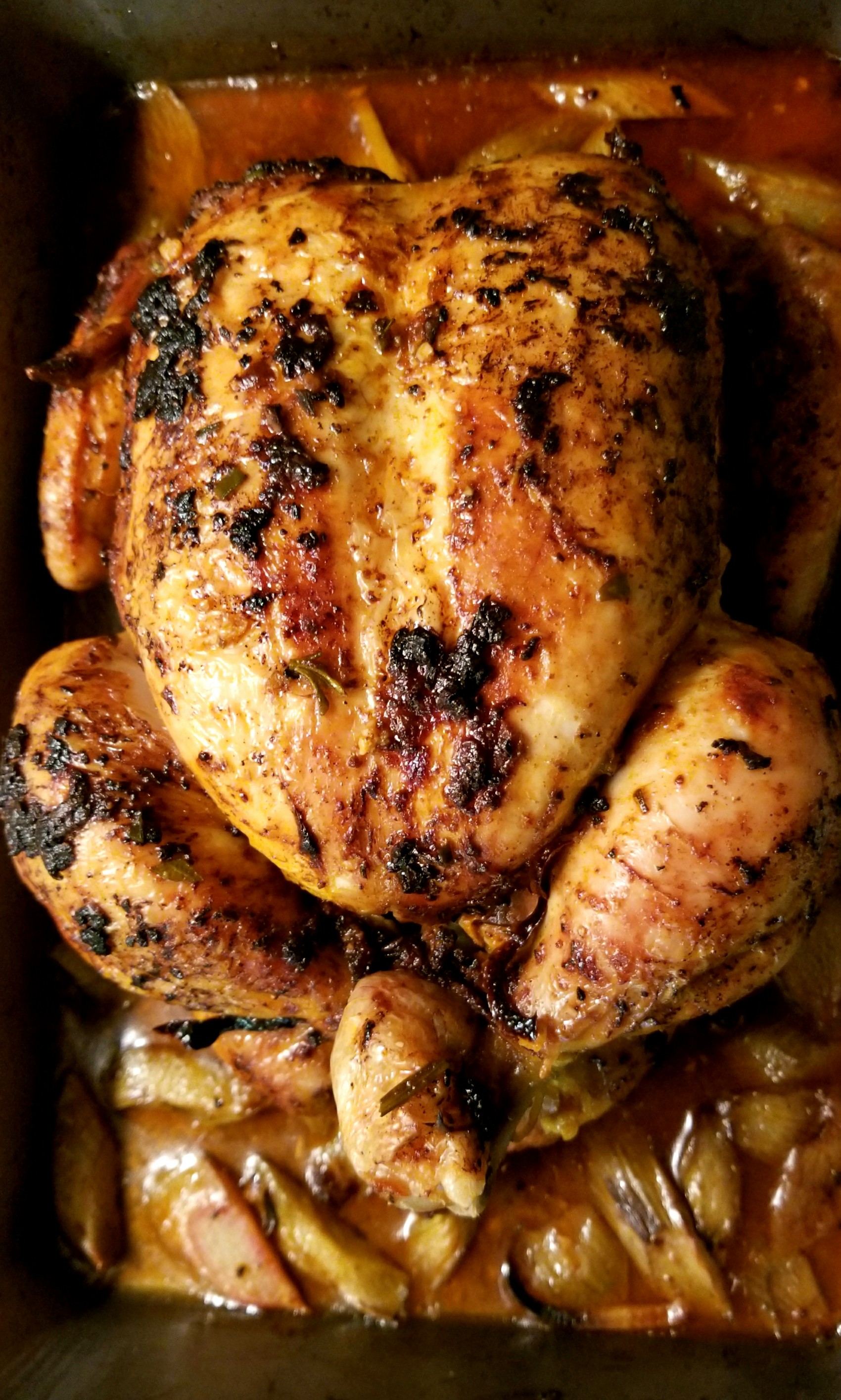 I'm up and cooking in the UK! In case you didn't catch the big announcement on social media, I relocated to London in February to pursue a new career opportunity and adventures through Europe. The craziest part is – I got rid of most of my things and moved here without ever having visited the continent! I wasn't worried about culture shock because London is very much like New York City in its pace and how cosmopolitan its people are. Nevertheless, moving abroad has been a whirlwind.
There's a huge difference between moving abroad and traveling. When you're traveling, you only have to focus on the enjoying yourself and maybe a few inconveniences of living out of a suitcase. Moving here I've had to learn how to adult all over again. That means figuring out how to have a full life and answer all of the questions that life throws, like:
How to get a UK bank account
How to find an apartment with a decent kitchen
Where to buy housewares and cooking tools
Where to buy groceries
How to turn on the oven
How to convert Celsius to Fahrenheit so I know the temperature setting for the oven
Before I could really cook I had to find solutions for all of those problems. I settled into my new apartment and I found my go-to farmers market. (Borough Market is a huge tourist trap but its selection of fresh vegetables and gourmet foods like cheese and sausages are completely worth the hype for locals.) There I bought some rhubarb and some crazy cheap strawberries and decided to make a version of my Cherry Rhubarb Crumb Cake. I needed to buy literally everything from baking soda to a pan to bake it in. I went about collecting my tools and ingredients and thought that I had everything ready, but then I realized that I didn't have a mixer, or measuring cups and spoons, or enough familiarity with the oven to set the temperature to my desired 350°F. I got a bit intimidated by the task and a couple of weeks passed while the rhubarb languished in my fridge.
Flash forward to last weekend. I ran to the grocery store before its 5pm close on Sundays and bought a whole chicken intent on meal prepping for the week. While in the store I remembered the rhubarb in my fridge and thought back to a recipe for rhubarb roasted chicken I had seen on Pinterest ages ago. The flavor of rhubarb is tart like Granny Smith apples and lemons so there are many exciting options for pairing the vegetable in savory dishes. When roasted with the chicken, it softens and releases its juices into the drippings making a complexly flavored sauce with the least effort required. I didn't even need to adjust the seasoning of the sauce after the chicken was done.
Cheers to the springtime and new beginnings! New recipes, new countries, and new opportunities. I hope you enjoy this recipe and the longer days of sunshine.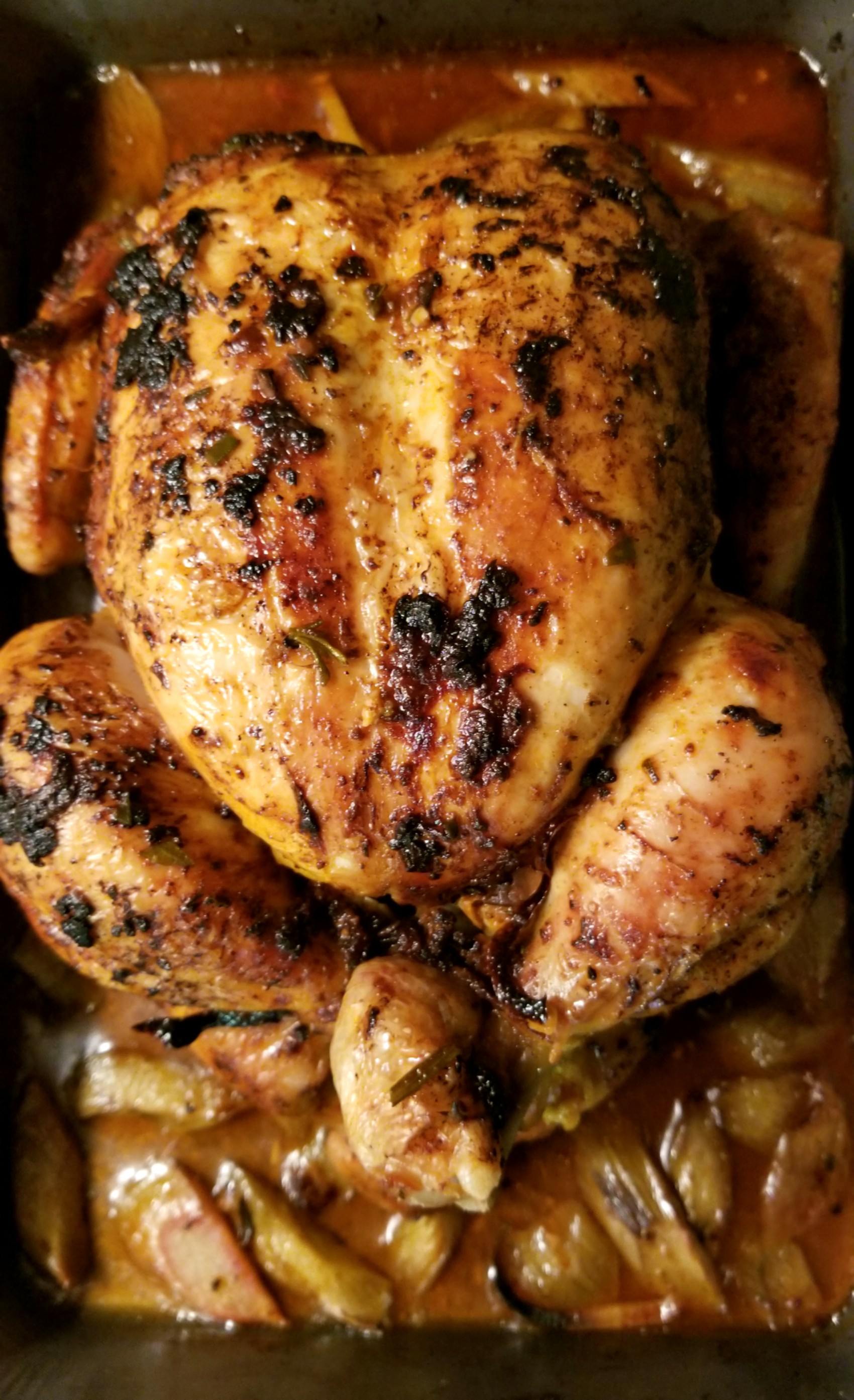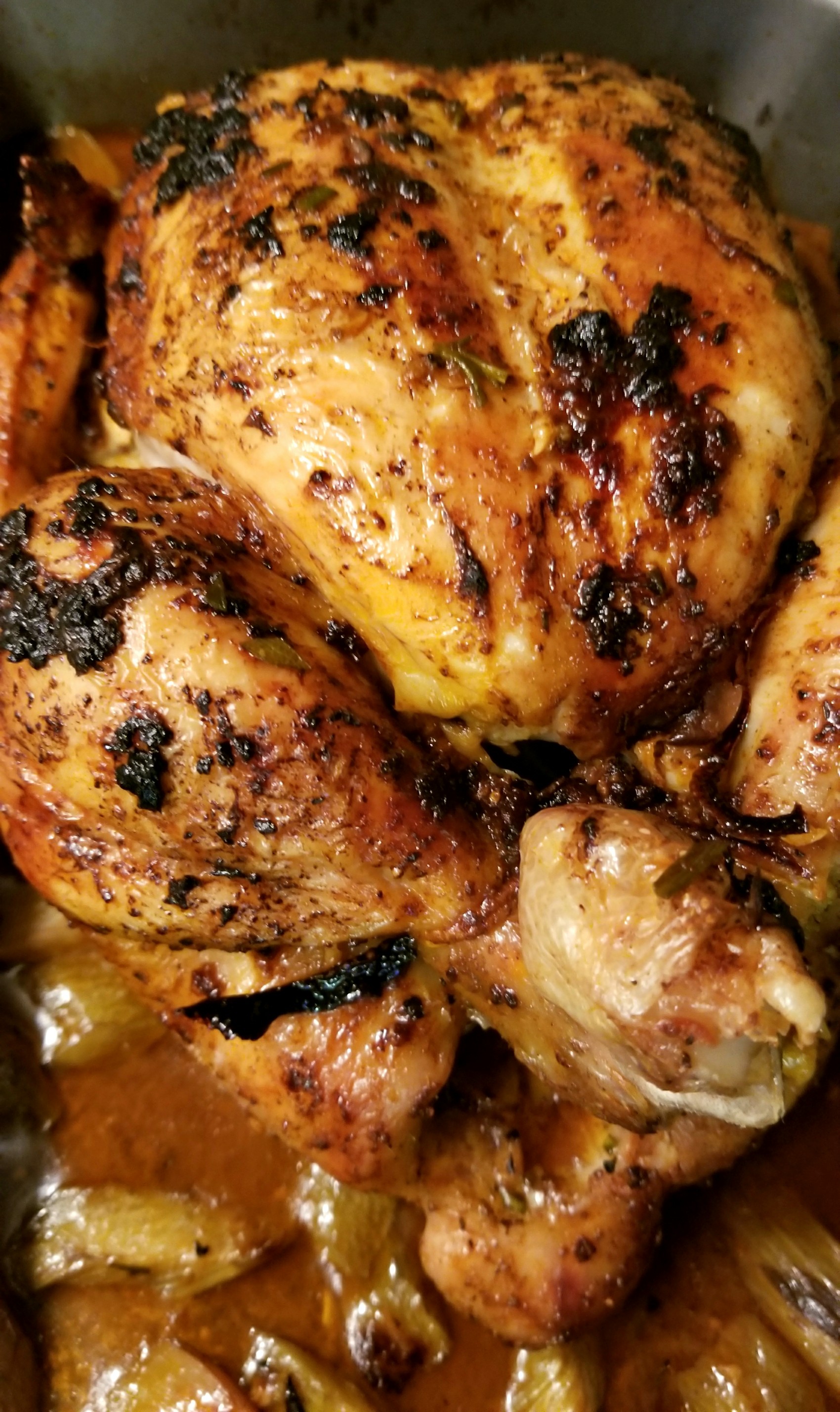 Chili-Rhubarb Roast Chicken
Prep time:
Cook time:
Total time:
Ingredients
1 3-4 pound Whole Chicken
1 lemon zested plus 2 Tablespoons Lemon Juice
4 cloves Garlic, minced or pressed
1 tablespoon Fresh Rosemary, minced, or 1 teaspoon dried
2 teaspoons Chili Powder
1 teaspoon Cumin
1 Tablespoon olive oil
3 stalks Rhubarb, chopped in 1-inch pieces
Instructions
Preheat oven to 425°F/220°C. Add chicken to a roasting pan and rub all over with lemon juice. Season everywhere, including the cavity, with salt and pepper. Rub chicken evenly with lemon zest, garlic, rosemary, chili powder, cumin and olive oil. Tuck wings and tie if needed. Roast for 30 minutes.
Reduce oven temperature to 375°F/190°C. Baste by using a spoon to carefully spread any available pan juices over the chicken. Add chopped rhubarb to pan surrounding chicken. Return pan to oven and continue to cook for 15-18 minutes per pound, or 45 to 1hr 15 minutes total. Every 15 minutes or so, check on chicken and baste with pan juices.
Remove chicken from oven and allow to rest for 10 minutes before carving. Season the pan juices and rhubarb with salt, pepper and/or lemon juice, if needed. Spoon over chicken to serve.
I believe the right tools can make cooking easier and more enjoyable so I've linked to some of my favorite products. If you buy via my link, I may earn an affiliate commission. Thank you for your support!