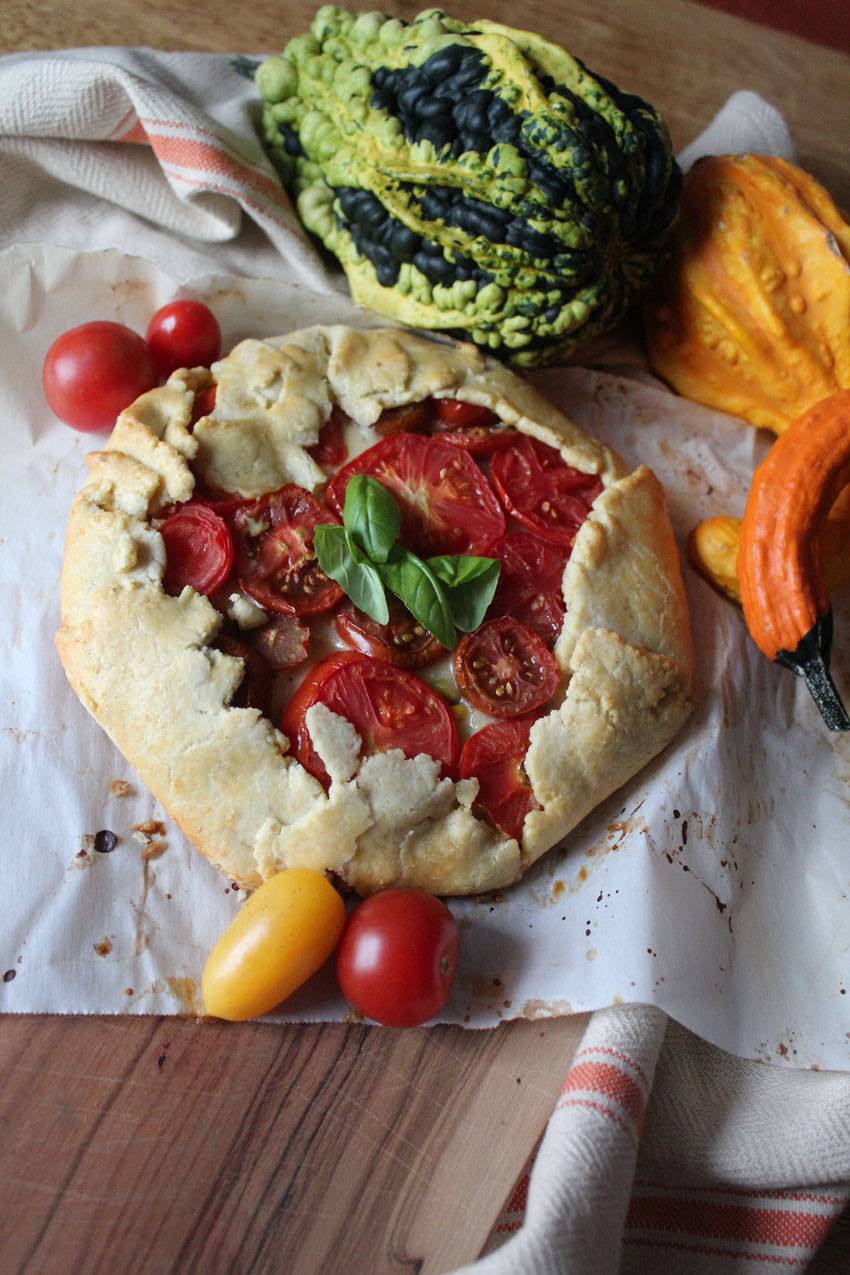 Western education teaches us to look adoringly upon Christopher Columbus as the "discoverer" of a "new world." In America, the second Monday of every October is a federally sanctioned holiday dedicated to glorifying his icon. Every year we are trained to forget that the Americas were inhabited by nations of sovereign peoples long before an audacious Italian sailing for Spain laid claim to the land discovery. And our reward for perpetuating the tragedies of colonialism and imperialism is a day off from school or work. But there is a growing movement to reappropriate the holiday as Indigenous Peoples Day, seeking social justice for Native Peoples who, more than 600 years later, continue to be dispossesed, displaced, subverted and exploited by mascots, costumes, and government policies. I am joining that movement each October by cooking with ingredients native to our land to celebrate indigenous wisdom and reflect on four ways in which Native foodways have been denied.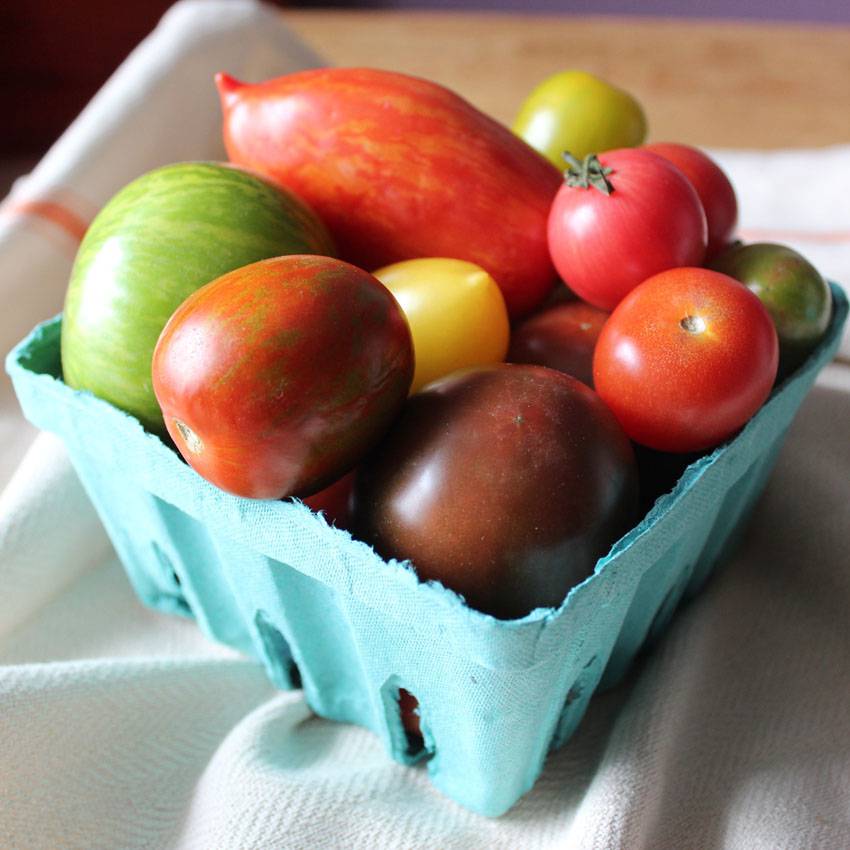 1. Native contributions to the world have been erased
Colonialism and Imperialism come with a lot of mental baggage and stress; that is, cognitive dissonance from the desire to exploit a people and the contradictory belief in a shared human morality. And so, in order to be prosperous exploiters, American Indians were stripped of those aspects of personhood that colonizers and the populous could see in themselves. "Savages," their family structures, religions, economies, styles of dress, and every other aspect of their cultures were seen as antithetical to civilization. However, Western explorers took American agricultural products and unconsciously advocated for their brilliance by spreading those crops through the world. We perpetuate to deny indigenous wisdom by mis-attributing (or Columbusing) foodstuffs to European cuisines like tomatoes to Italian pasta sauce and potatoes to Ireland. Tomatoes, potatoes, sweet potatoes, peppers, maize (corn), beans, squash, avocado, chocolate – these are just some of the crops paramount to world cuisines that were made viable and edible by technological advancements of Native Peoples. We can help to repair the miseducation of colonizers by acknowledging the true origins of indigenous foods and the rich histories and cultures that were responsible for their development.
2. Displacement begot dependency
Manifest Destiny, Indian Removal Act, The Trail of Tears…without going into a history lesson, as the colonies in America expanded into the national footprint that exists today, Native Peoples have been dispossessed of their lands and displaced across the continent. The effect of that movement was felt immediately in the deaths of thousands upon thousands of transported peoples from exposure, disease and starvation along the route. The effect was further felt in the new and foreign homes with different climates, wildlife, and wild crops which made agriculture difficult and traditional hunting and gathering dangerous. In The Unsettling of America, Wendell Berry wrote, "A healthy farm culture can be based only upon familiarity and can grow only among a people soundly established upon the land." This food instability of displaced peoples was designed to create reliance upon commodity foods, either rationed by the government or purchased  with monies earned from a job; forcing participation in the national economy.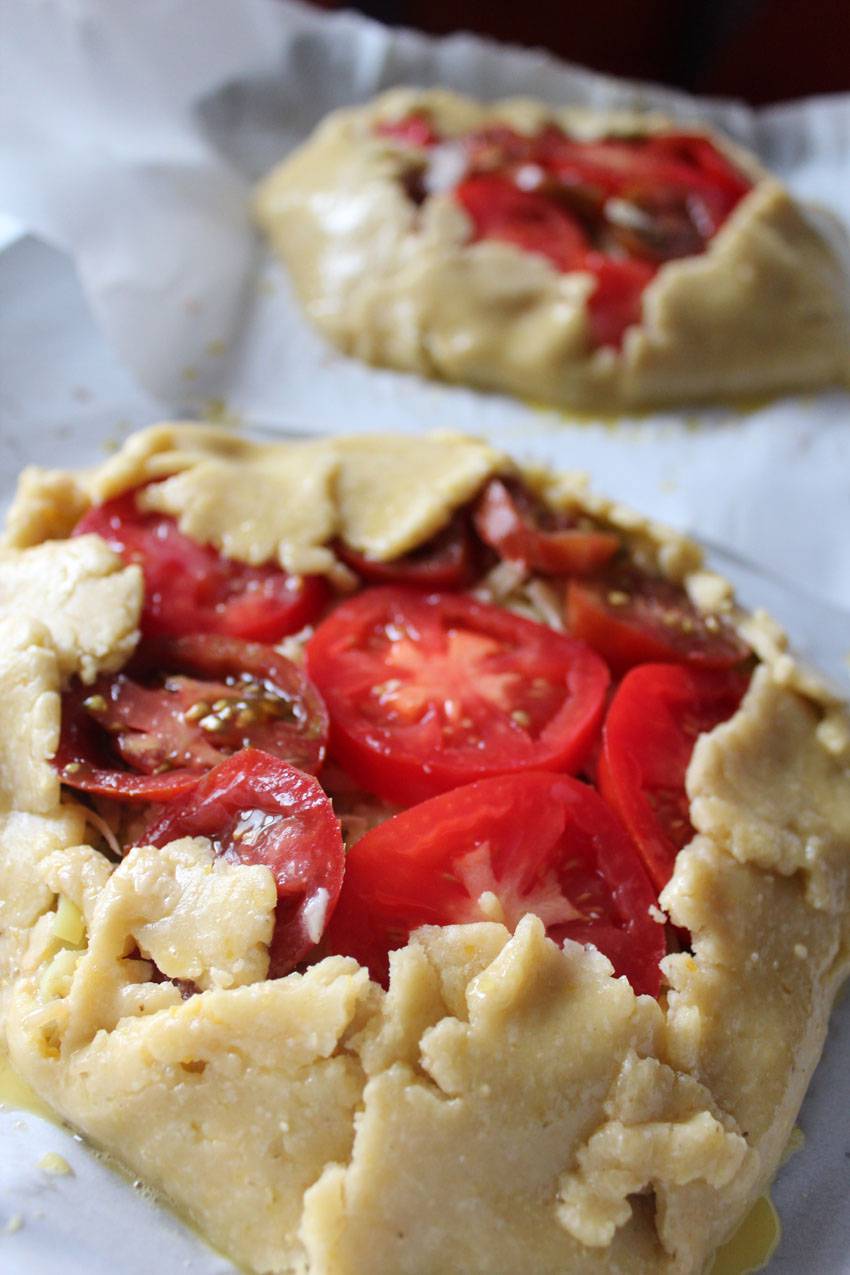 3. Obesity and diabetes are post-colonial effects
The one food that is perhaps most stereotypically connected to Native Peoples is frybread. Like soul food to African-American peoples, frybread is infused with a sense of pride as it took ingenuity to transform white flour, processed sugar, lard, and canned foods into something edible and delicious. It is a connector of communities facing the struggles of displacement. But, as Suzan Shown Harjo wrote, "it's the connecting dot between healthy children and obesity, hypertension, diabetes, dialysis, blindness, amputations, and slow death. If frybread were a movie, it would be hard-core porn. No redeeming qualities. Zero nutrition." Contributing to that problem on reservations also are lack of healthful food, nutritional education, and good access to health care. The human body cannot adapt to new foodstuffs as quickly as industrialization of our food systems changes the way we eat. In the documentary Good Meat, one man stops the cycle from these diseases of consumption in his own family line by returning to the traditional Lakota diet of buffalo meat and other Native foods.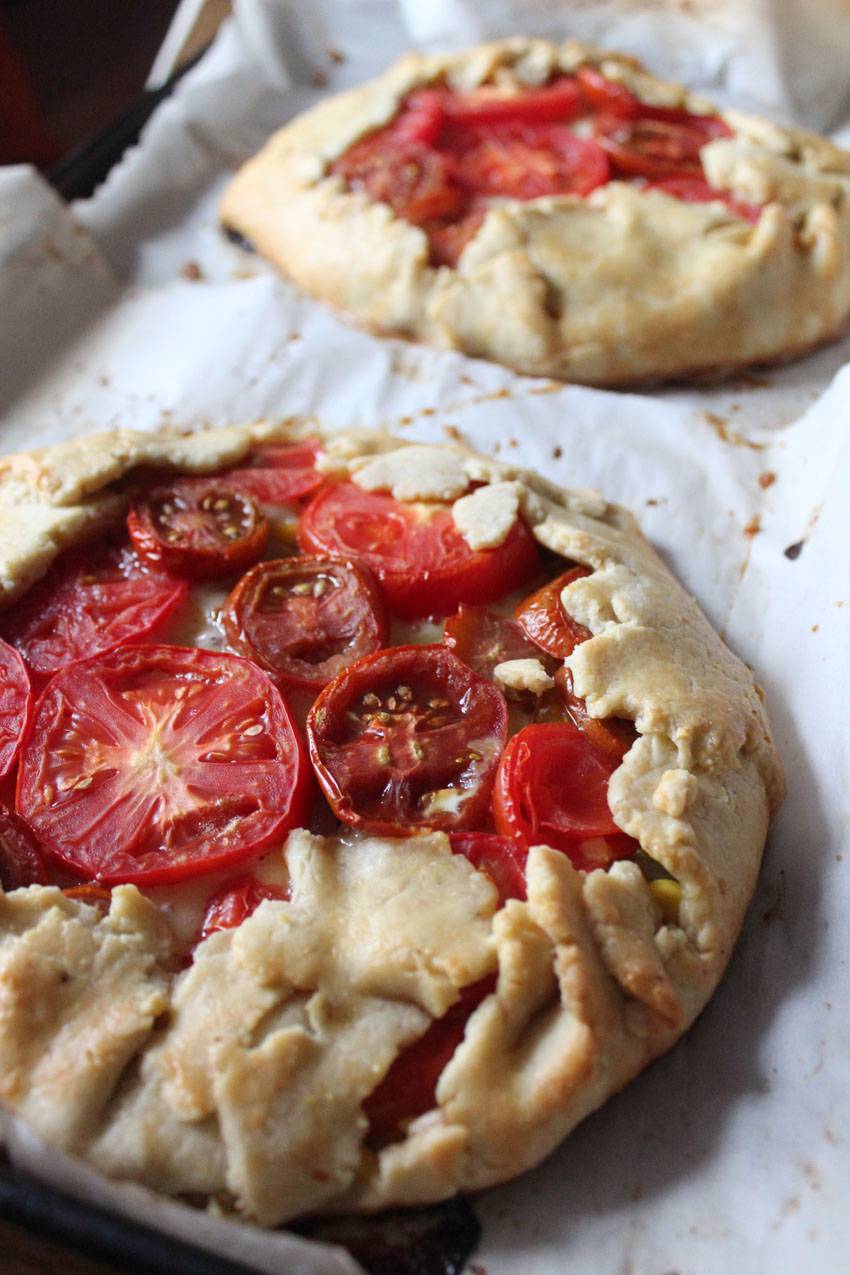 4. There is no Native monolith
To this day there are 562 federally recognized Indian Nations in the United States. And it's important to remember that as we explore ingredients we also strive to understand both region-specific and nation-specific preparations. This diversity creates a vast opportunity for cultural exploration. I will continue to read, watch films and dine with a consciousness for Native foodways. The foods we have today do not look exactly like those before October 12, 1492, but it is only through this interest in the past that we are able to preserve the heirlooms and heritage crops that are native to this land and its people.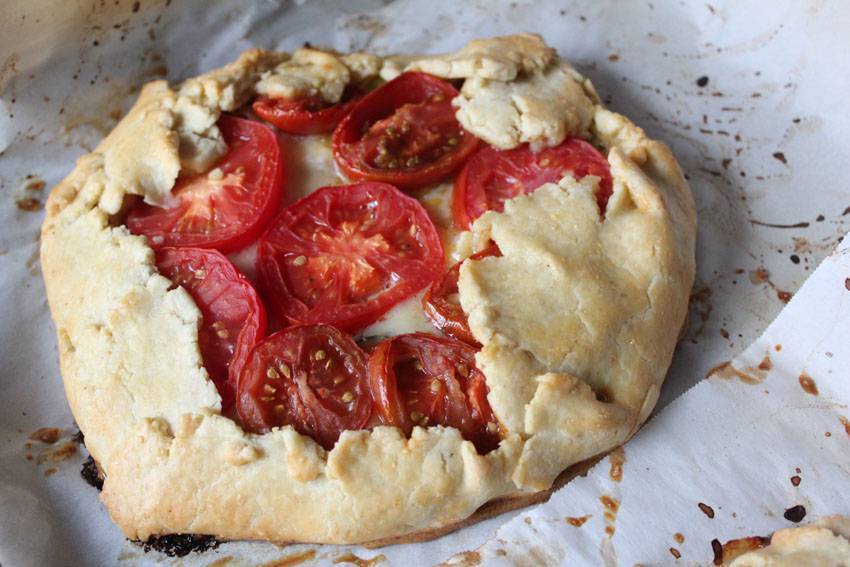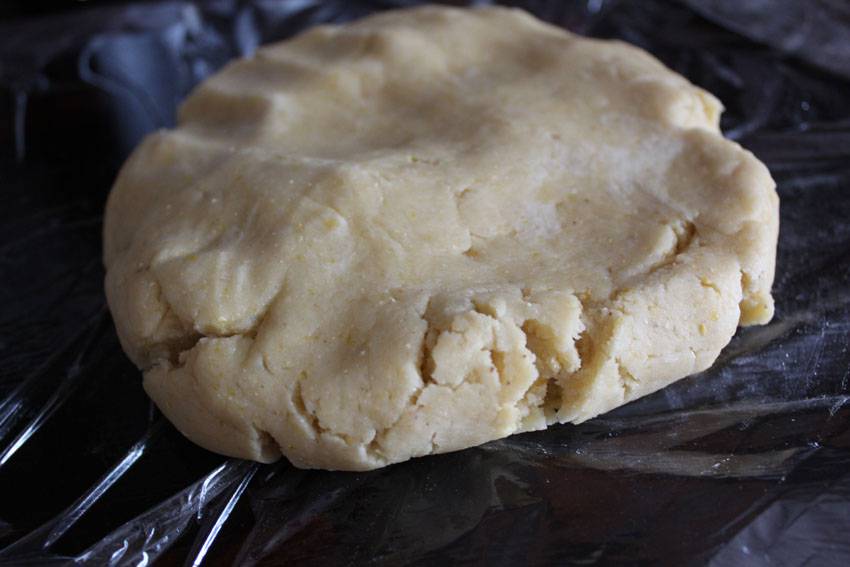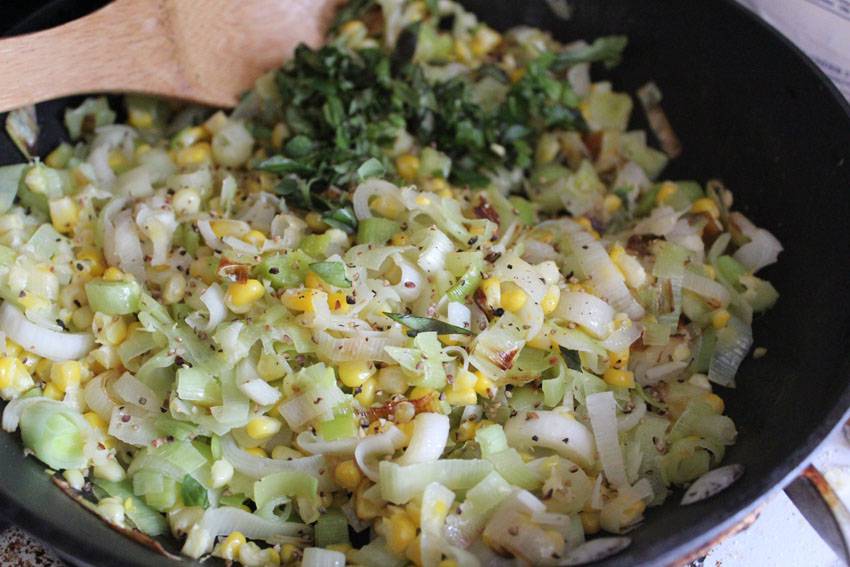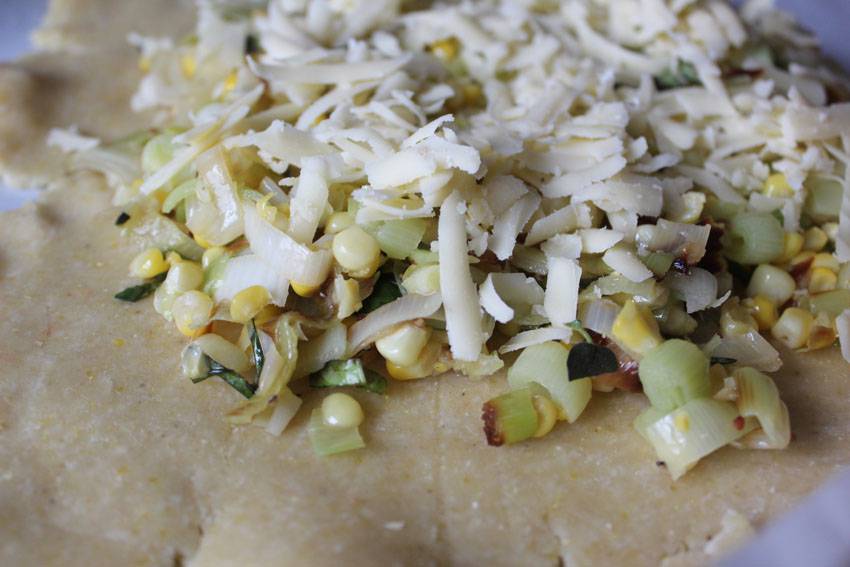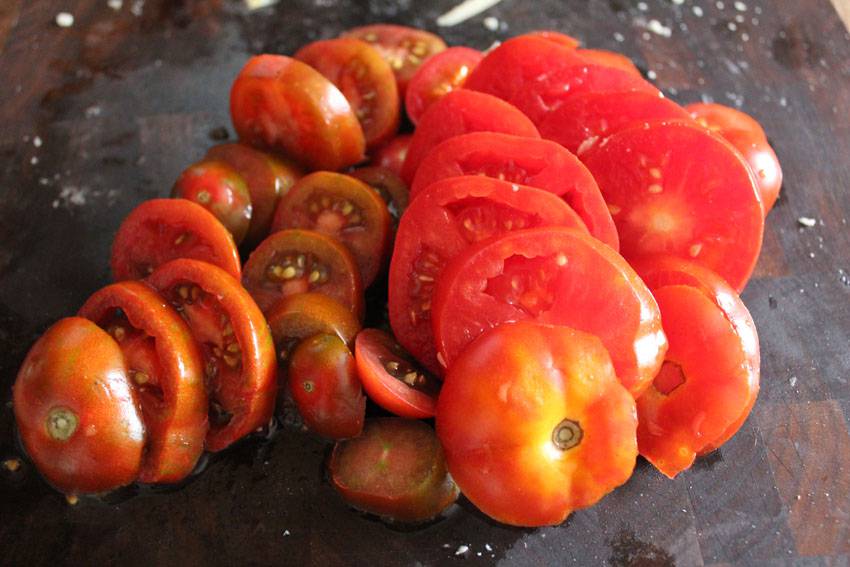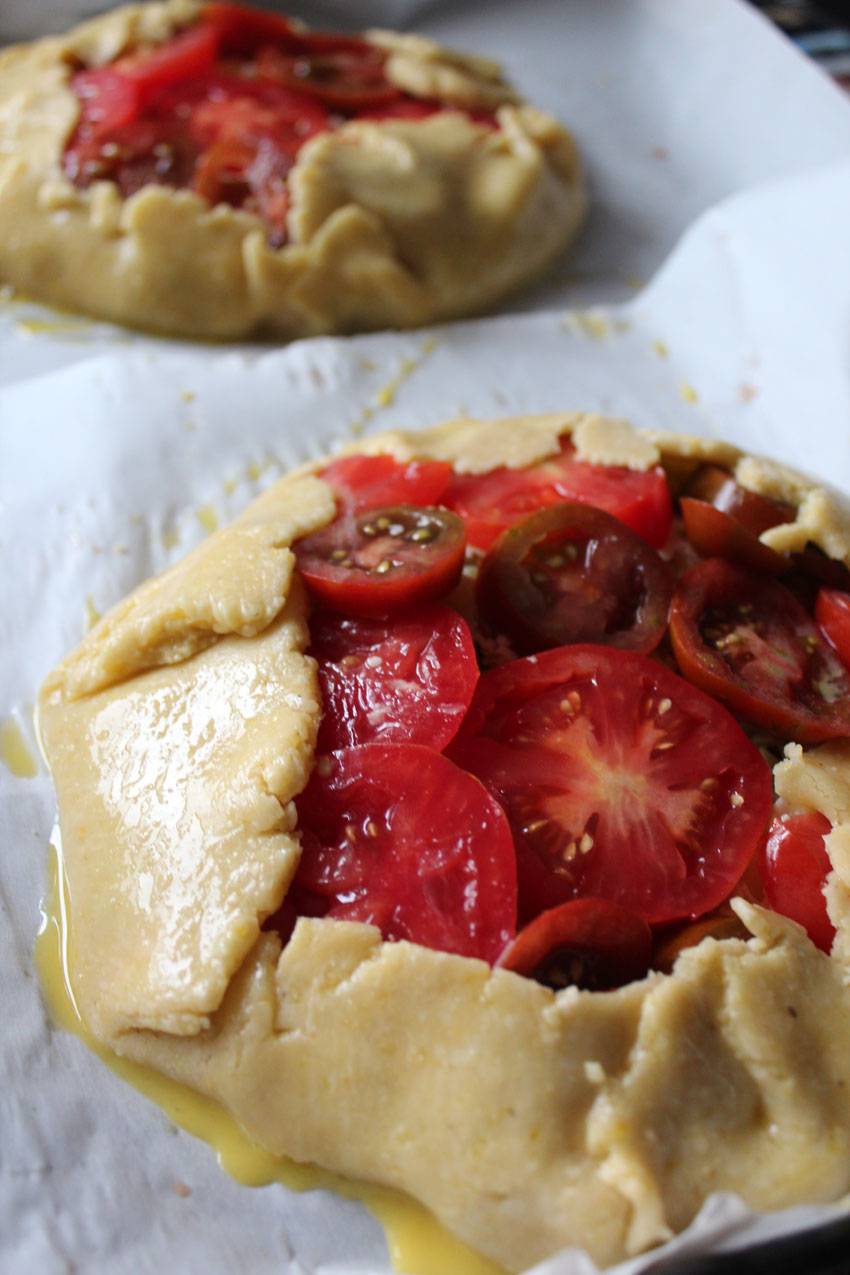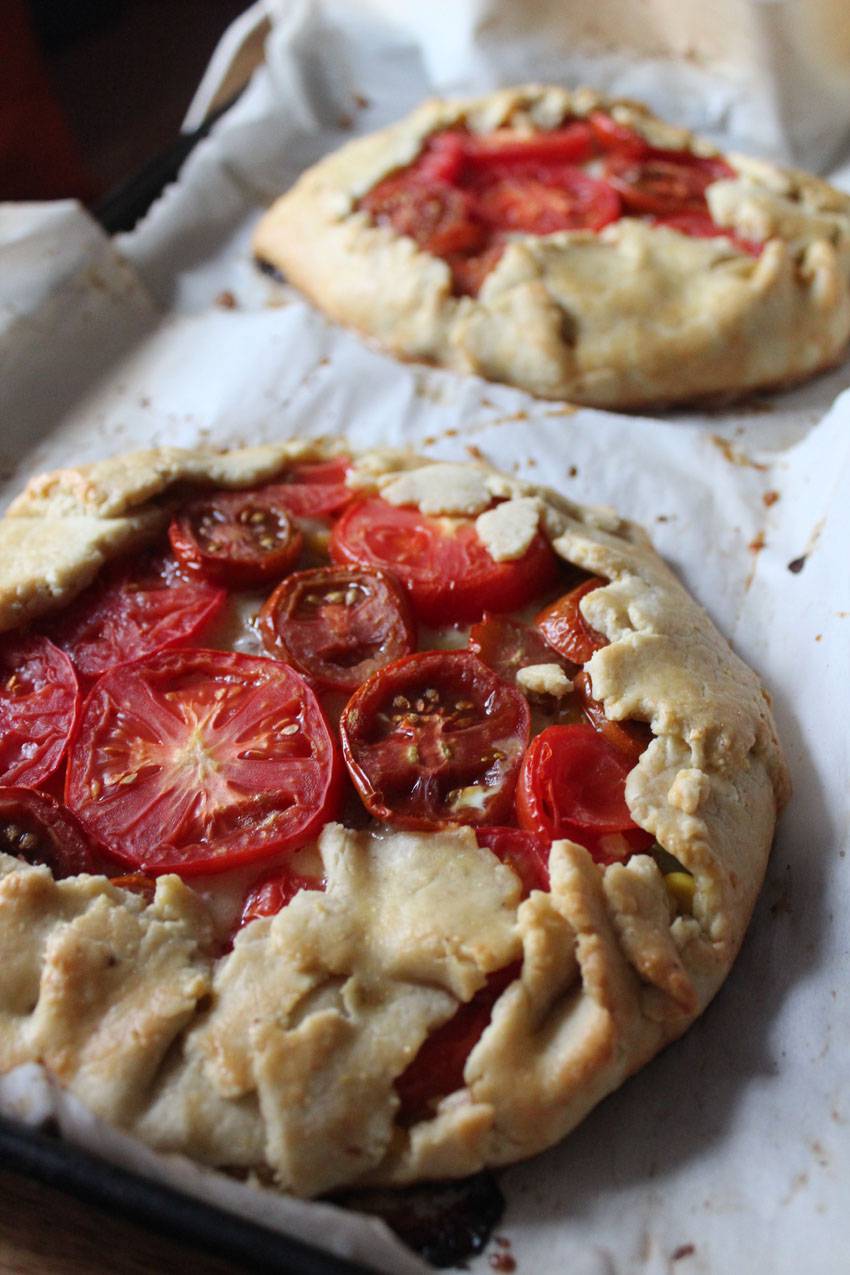 Tomato and Corn Crostata
Prep time:
Cook time:
Total time:
Ingredients
1¼ cups all-purpose flour
⅓ cup fine cornmeal
1¼ teaspoon salt
6 Tablespoons unsalted butter, in ¼" cubes
3 Tablespoons olive oil
¼ cup ice water


2 Tablespoons olive oil
2 leeks, white and pale green parts only, thinly sliced (or white onion)
2 cloves garlic, finely chopped
1 ear of corn, kernels removed
½ cup fresh basil, coarsely chopped
1 pound ripe tomatoes
½ cup shredded white cheddar cheese
1 egg yolk mixed with 1 teaspoon of milk or cream
Instructions
In a large bowl, mix together flour, cornmeal, and salt. Use a pastry blender or food processor to cut in butter until it's evenly distributed and a coarse crumb forms. Add the olive oil and ice water little by little until the mixture comes together. Gather the dough with your hands, form a ball, flatten into a disk, wrap with plastic and refrigerate for at least 1 hour.
Heat the olive oil in a large sauté pan. Cook the leeks for 5-7 minutes until soft and lightly browned. Stir in the garlic and corn and continue to cook for 2 minutes. Remove from the heat, stir in basil and season to taste with salt and pepper.
Preheat the oven to 375°F. Roll out the dough on a floured sheet of parchment paper to one 15-inch round or two smaller rounds. Spread the vegetable mixture into the middle of the dough leaving a 2-inch border along the sides. Sprinkle evenly with cheese. Deal out the tomato slices into a single layer then season with salt and pepper. Fold over the edges of the dough, pleating and pinching as you go. Brush the dough with egg mixture.
Lift the parchment onto the baking sheet and bake for 35 to 45 minutes until the crust is golden brown. When done, lift the parchment onto a cooling rack and cool for at least 10 minutes before slicing and serving with a garnish of basil. Can be enjoyed hot or at room temperature. Return to the oven to reheat any leftovers.
I believe the right tools can make cooking easier and more enjoyable so I've linked to some of my favorite products. If you buy via my link, I may earn an affiliate commission. Thank you for your support!