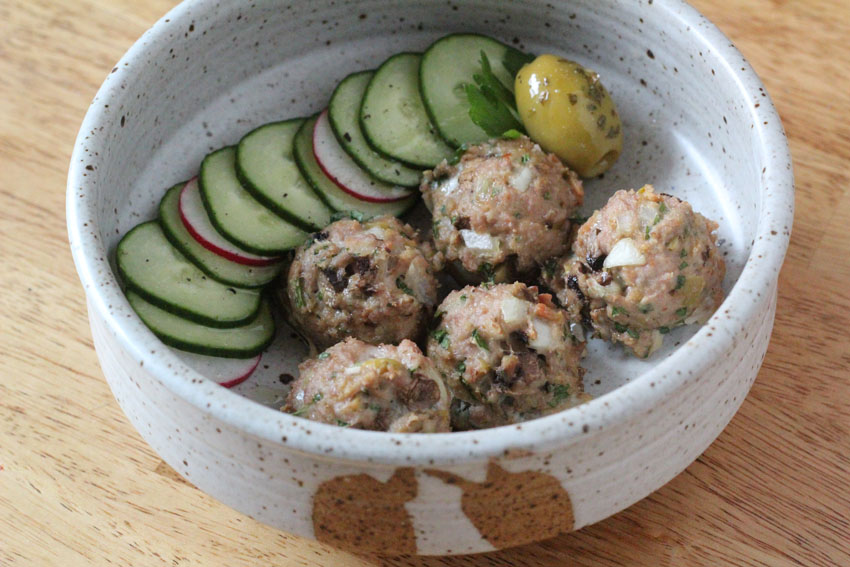 These meatballs are flavorful. That's a word my boyfriend uses whenever he likes something. Not spicy, not sweet, not herbaceous or salty or earthy. He just says "flavorful," a word that means something that you're able to taste but can refer more generously to something that has an appealing taste or that has an enlivening quality. To win that compliment with a dish primarily composed of ground turkey, the rice cake of the meat world, I had to get creative.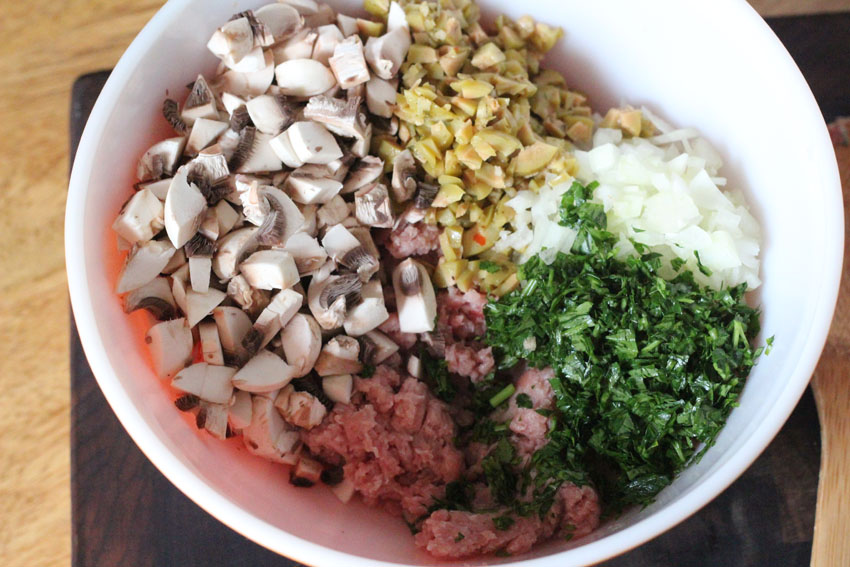 To start enhancing and transforming the flavor of the ground turkey I first added marinated green olives. The unsung heroes of my beef empanadas recipe, green olives add a briny saltiness that balances well with the sweeter quality of turkey. I added mushrooms to add to the umami, or savory quality, making the meatballs taste more like meat than poultry. The mushrooms also help the meatballs to retain moisture by soaking up all of the juices otherwise lost in cooking. Onions and parsley round out the flavor and bring all of the flavors together. Then, with so many dry additions, egg and breadcrumbs act as binding to keep the meatballs from falling apart in the oven.
These meatballs could hold their own in a diverse spread of mezze – the Mediterranean's answer to tapas. For dinner or a superbly packed meal prep, try serving them over couscous or quinoa with cucumber or roasted peppers. They will become a fast favorite in your house as they have become in mine.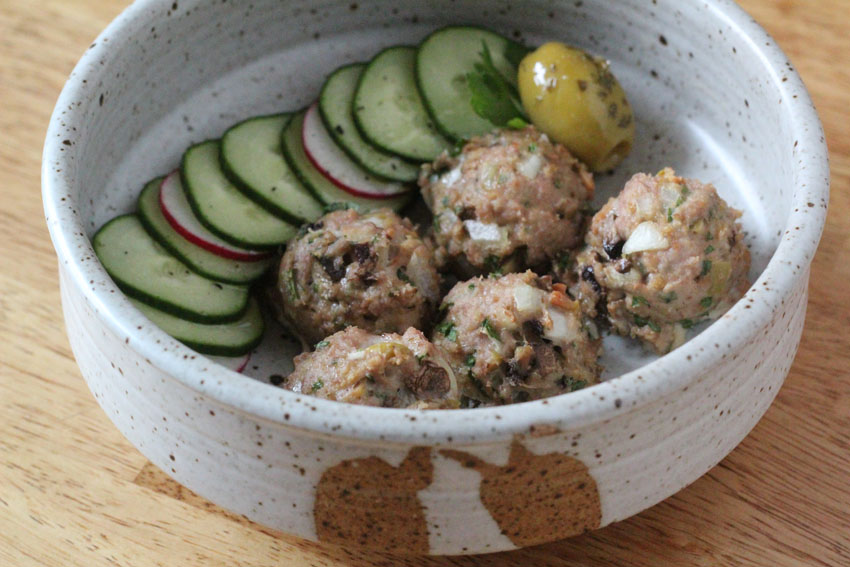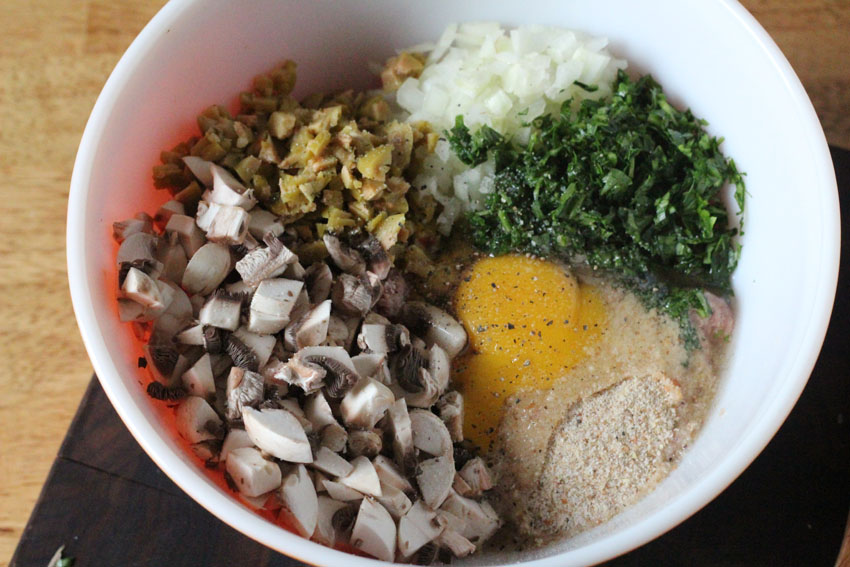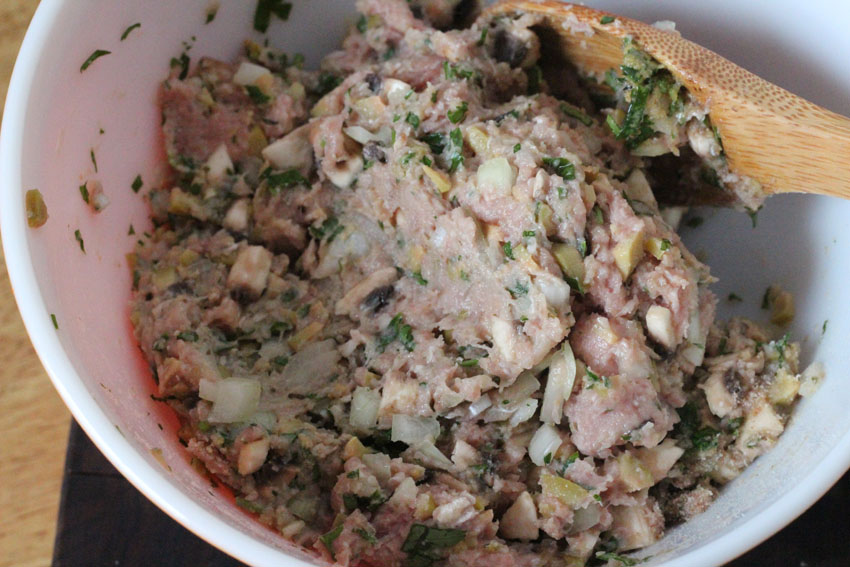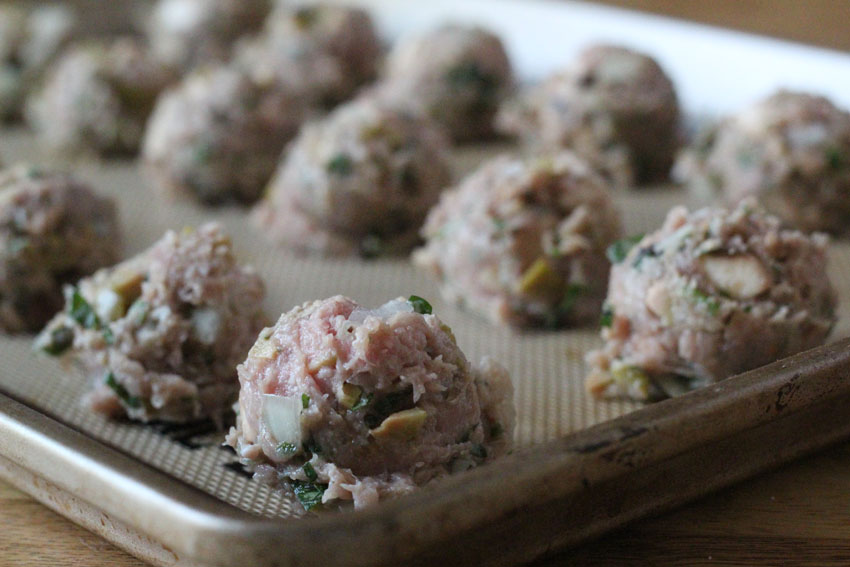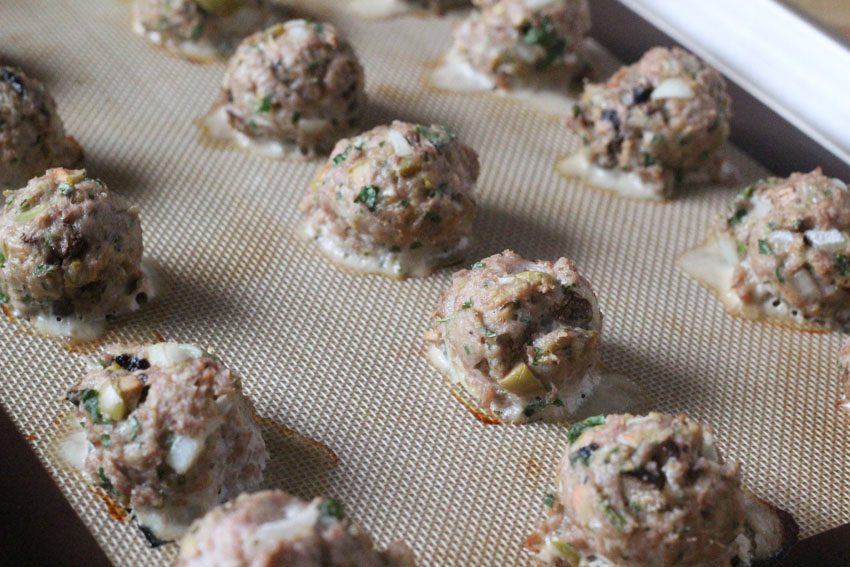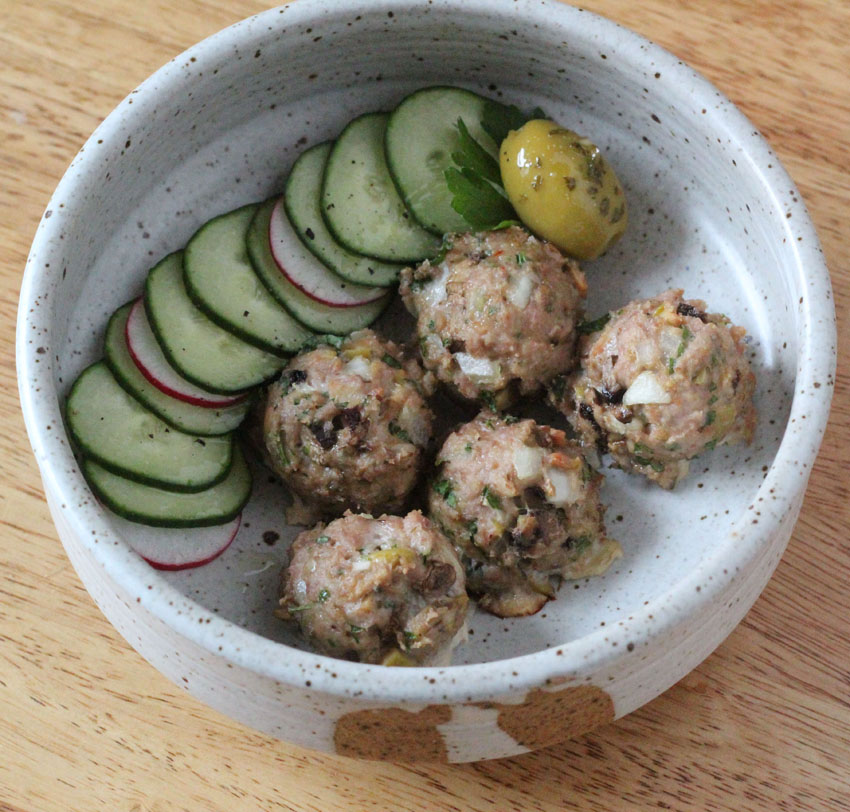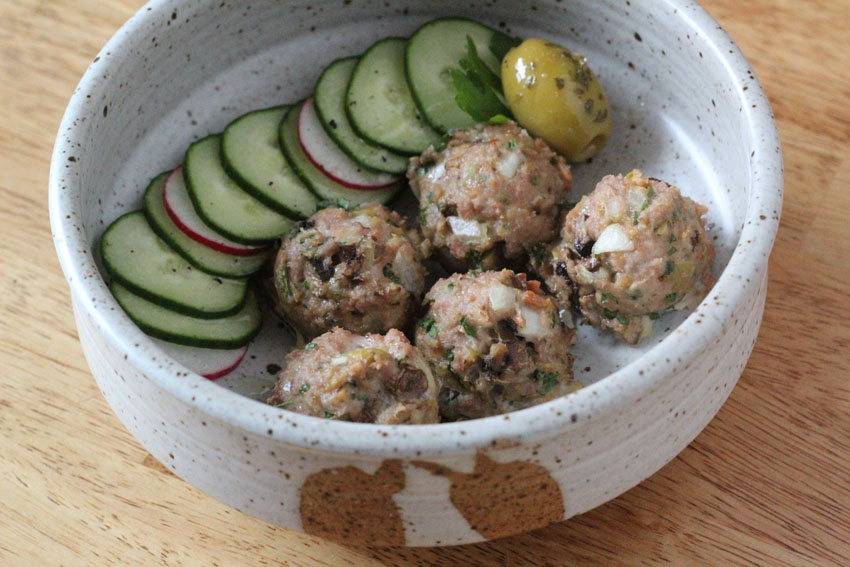 Turkey-Mushroom Meatballs with Green Olives
Prep time:
Cook time:
Total time:
Ingredients
1 lb ground turkey
1 cup button mushrooms, chopped
½ cup green olives, finely chopped
1 small onion, finely chopped
¼ cup parsley, finely chopped
¼ cup breadcrumbs
1 egg
Salt
Pepper
Instructions
Preheat oven to 375 °F and line a baking sheet with a silicon mat or parchment paper.
Add all ingredients together in a large bowl. Season generously with salt and pepper.
Using a medium cookie scoop or spoon, shape 1½ tablespoons of turkey into a ball and drop on baking sheet. Space balls at least 1 inch apart.
Bake for 25 minutes or until meatballs reach 165 °F on a thermometer. Serve while hot or pack and later reheat in a microwave or oven.
I believe the right tools can make cooking easier and more enjoyable so I've linked to some of my favorite products. If you buy via my link, I may earn an affiliate commission. Thank you for your support!