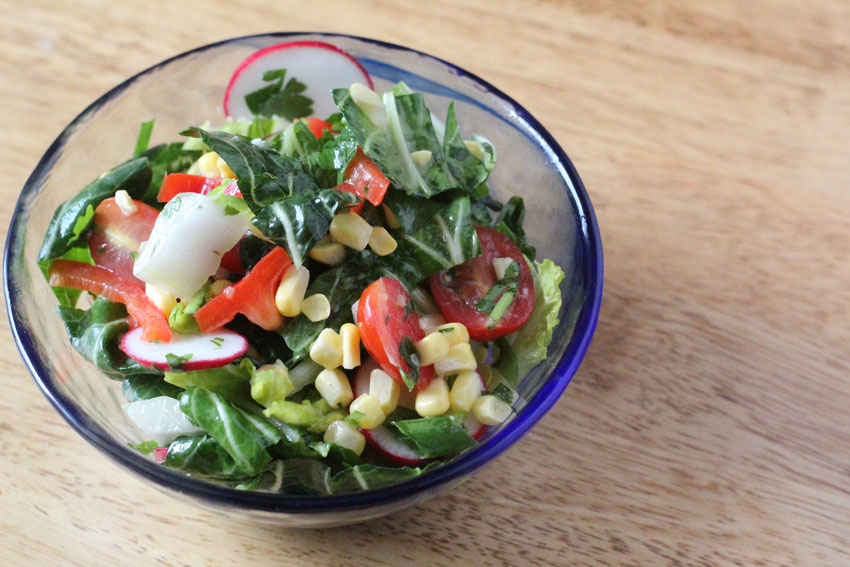 I don't know about you, but I was raised to think that salads were just lettuce with some optional toppings and a generous pouring of bottled dressing. Salads in my house were an afterthought; a compromise to put some green vegetables on the plate in order to round out a "healthy" meal. It wasn't until a few years ago that I understood that salad's definition is so all-encompassing any combination of small bite-sized food could wear the term. But experimenting with the term and the dish also led me to expand my understanding of what could be eaten raw. Bok Choy is a vegetable that is often steamed, blanched, sauteed or braised; a range of cooking times, temperatures and methods that confirm the vegetable has a consistent mildly bitter and slightly sweet taste. When raw, that unique sweetness is still pronounced while a new crisp and refreshing element emerges. In other words, it's perfect for an unexpected salad.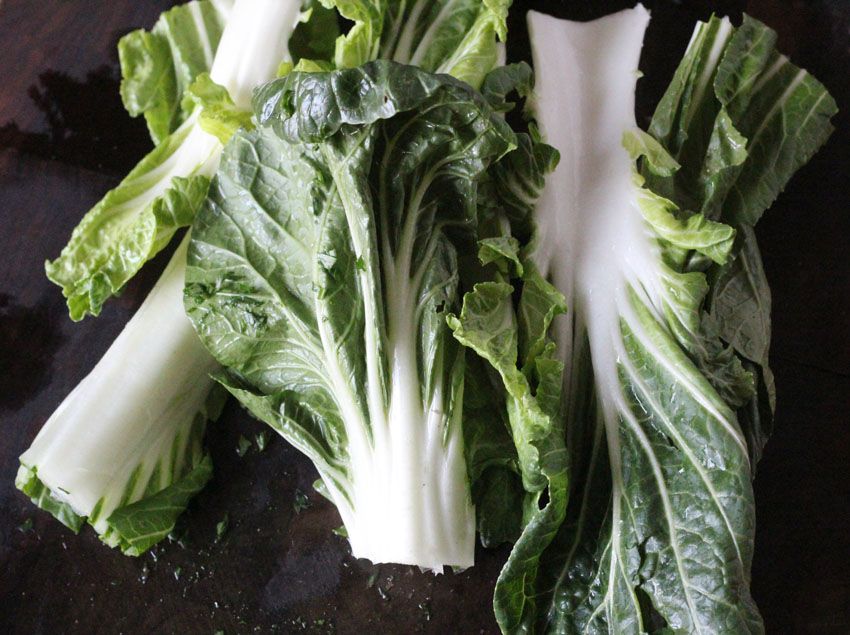 This salad was inspired by one I tried this week at New York's "farm to counter" restaurant Dig Inn. I knew right away that I had to recreate and elevate it to something I could enjoy again and again. It's easy to make in advance and will wilt very little if the olive oil is added close to serving. Start with fresh bok choy that is crisp all over and white in the stem. Separate the leaves and wash in a few changes of cold water to remove the dirt and grit that can settle around the stem. The other vegetables not only balance flavor, they add vibrant color to make it fun and tasty as a side dish or a main course if accompanied a protein. Pair it with grilled steak, chicken or shrimp for your favorite new meal to put into the rotation!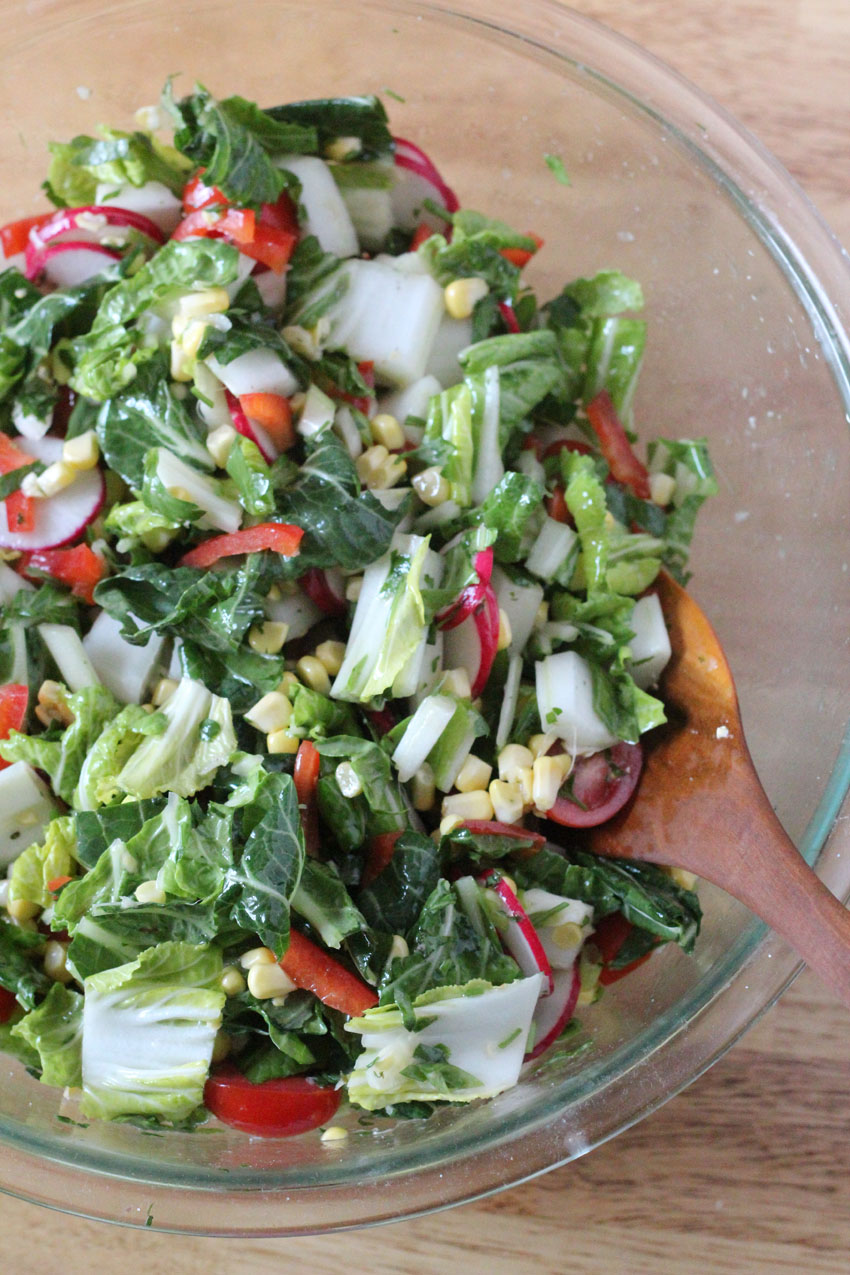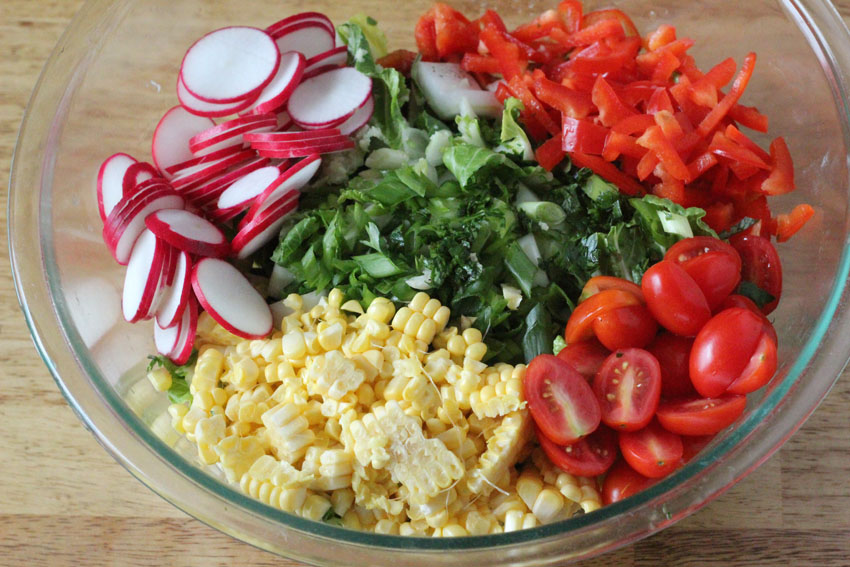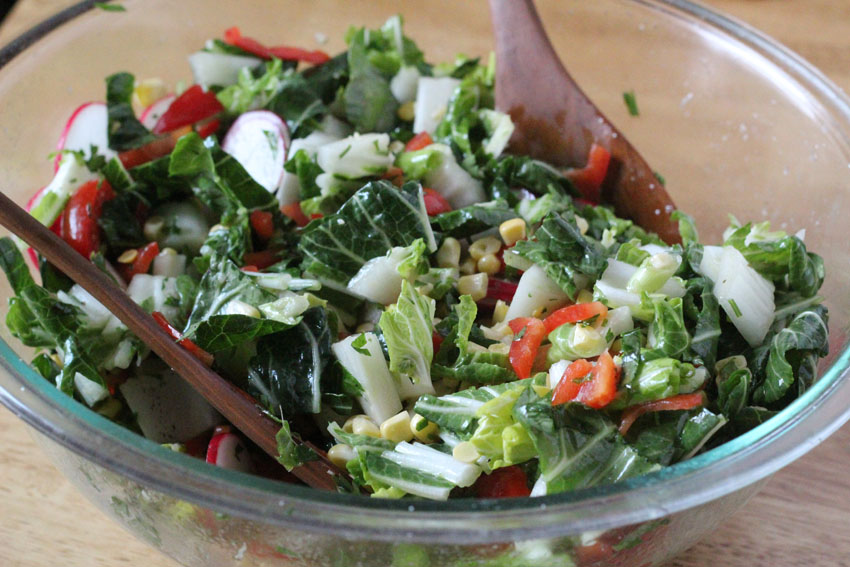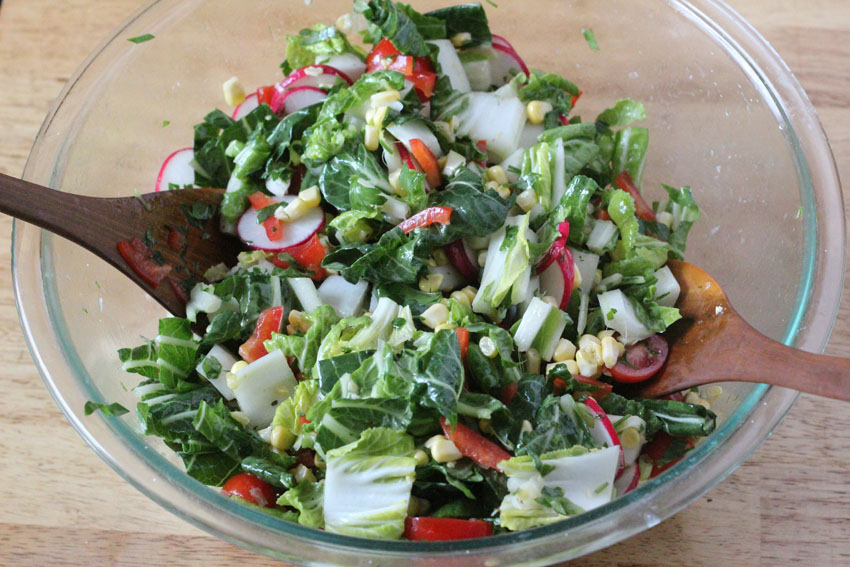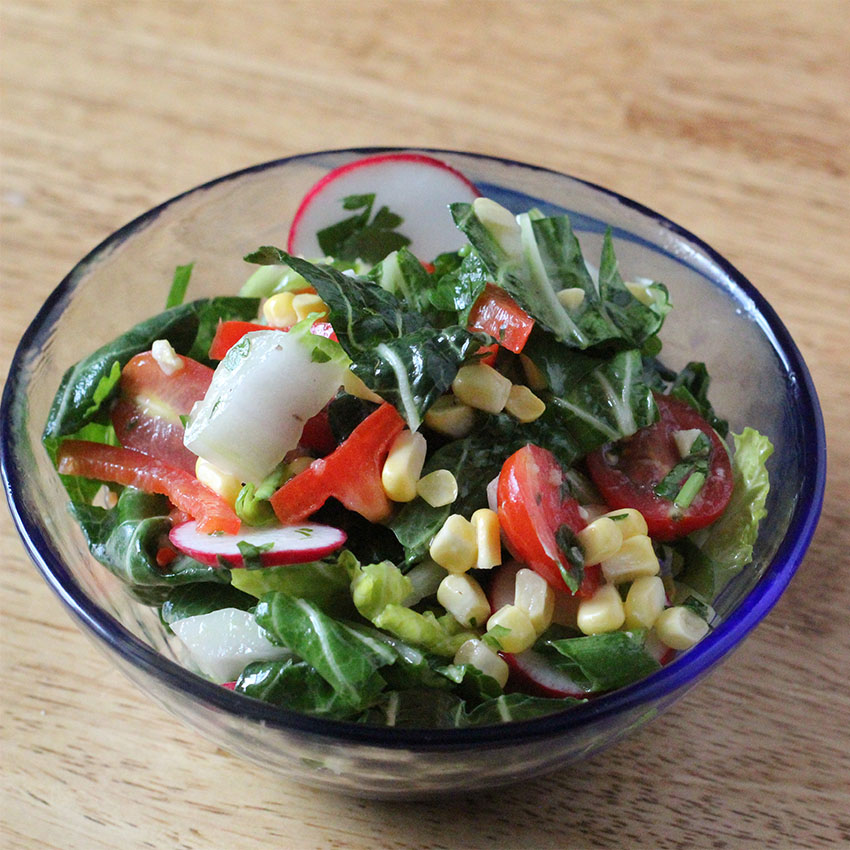 Bok Choy Salad
Ingredients
1 pound Bok Choy
½ cup Radishes, thinly sliced
1 small Red Bell Pepper, cut into 1" strips
1 ear of Corn, kernals removed
½ cup Grape Tomatoes, sliced in half
4 Green Onions, sliced at an angle
¼ cup Parsley, roughly chopped
1" Ginger, grated
½ Lime (zest and juice)
¼ cup Extra Virgin Olive Oil
Instructions
Cut away the tough end from bok choy and wash in a few changes of cold water to remove grit. Cut white parts into ½" pieces and tender green parts into 1" pieces. Toss bok choy with remaining ingredients together in a large bowl. Season to taste with salt and pepper.
I believe the right tools can make cooking easier and more enjoyable so I've linked to some of my favorite products. If you buy via my link, I may earn an affiliate commission. Thank you for your support!