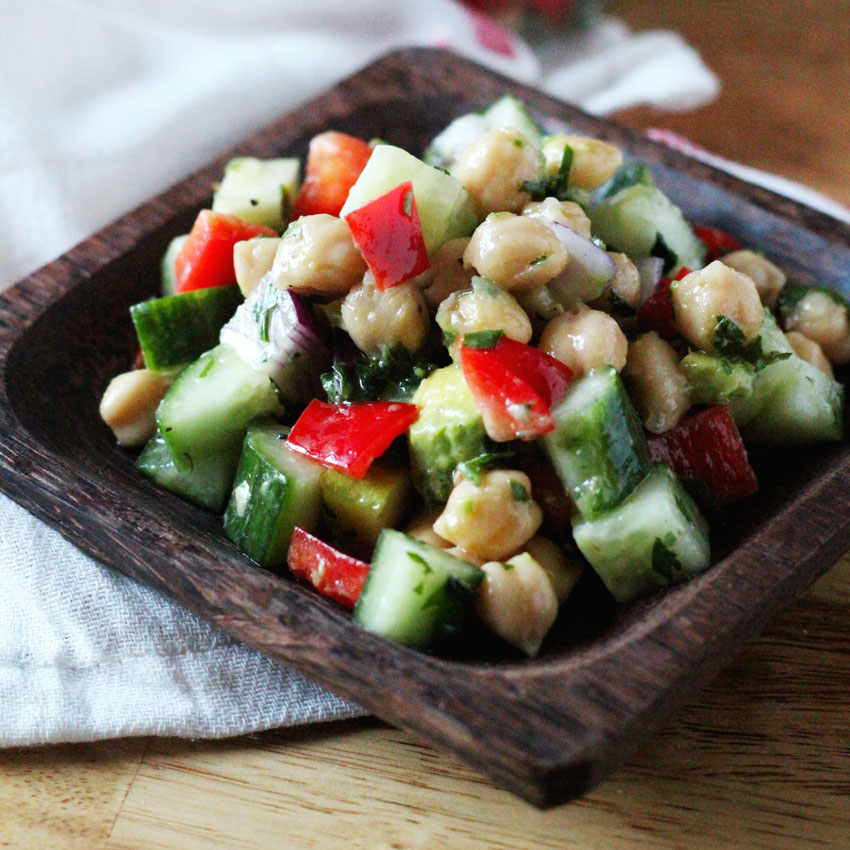 I love the strange mix of pressure and joy from sitting by my contributions to a potluck and watching to see if it's a hit or miss. At a picnic or cookout, where there's so much variety and less-than-ideal conditions for serving food, there's so many different questions that go into choosing the right dish for the occasion. Will the flavors complement the other dishes or will it turn bitter when paired with the host's main? Can it hold up to the weather or will it spoil in the sun? Will it stand out in a crowd or feel like a repeat of every other dish on the buffet? For a Memorial Day patio party this salad of chickpeas and cool veggies was the perfect answer to all of those questions.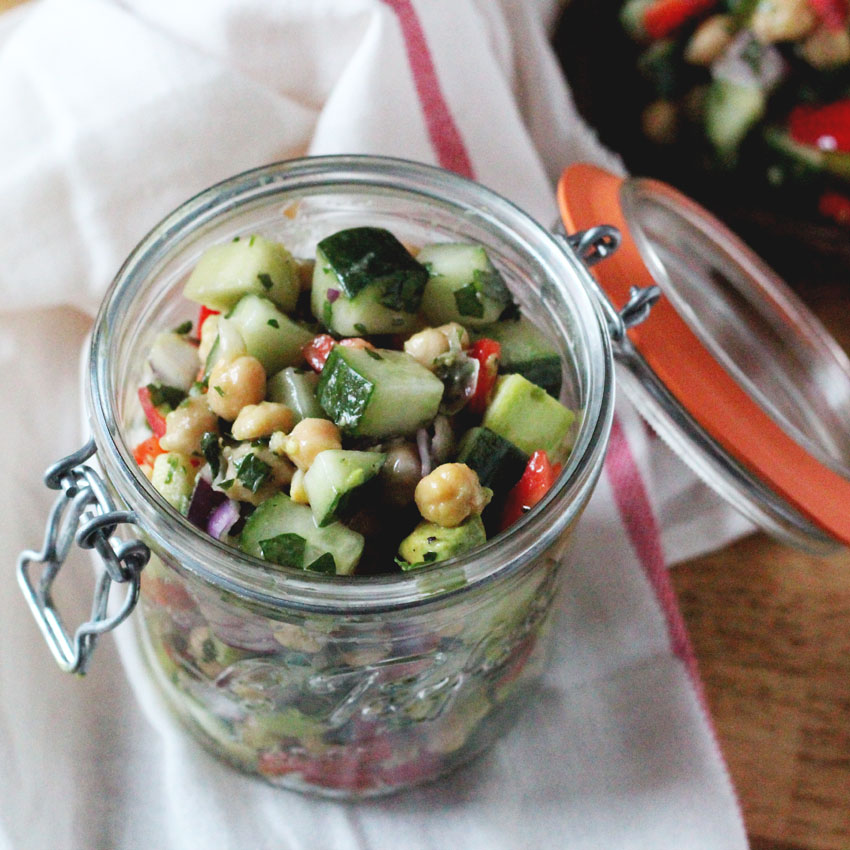 This salad is just right for summer potlucks for many reasons:
Delicious cold or at room temperature
No milk, eggs or mayo that would spoil in the sun
Incidentally vegan and gluten free so everyone can enjoy
Easy to eat standing up with a plate in one hand and a fork in the other
No fancy arrangement or delicate elements that would get ruined in transport
Super fast to throw together when you make party plans at the last minute
Another thing that I really love about this salad is that you can see and identify every ingredient for what I call SEEfood. In a potluck setting that means that there is less risk in making someone ill with tricky hidden allergens. It also makes it easy to memorize and endlessly recreate. Enjoy!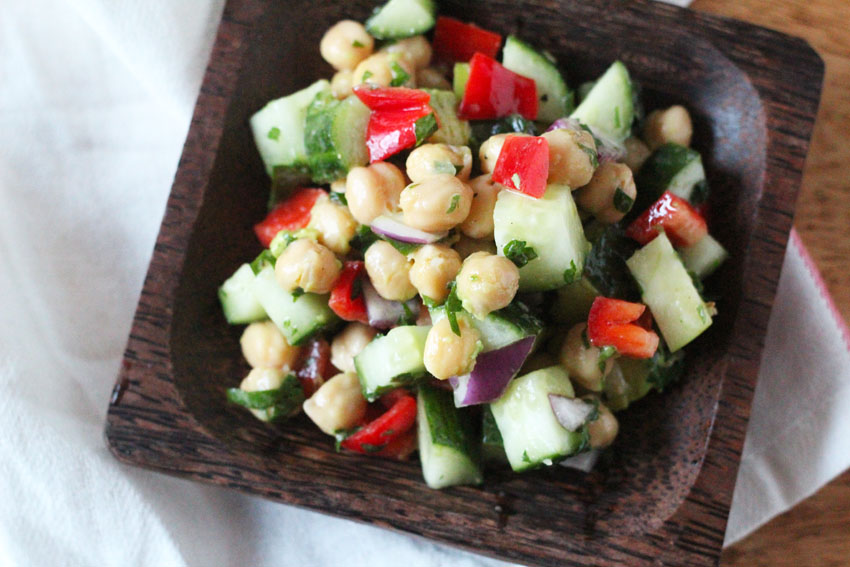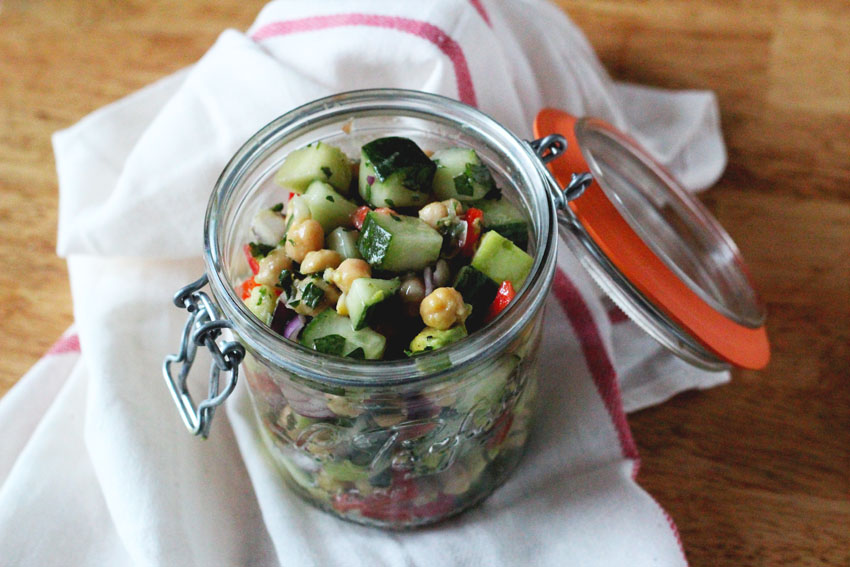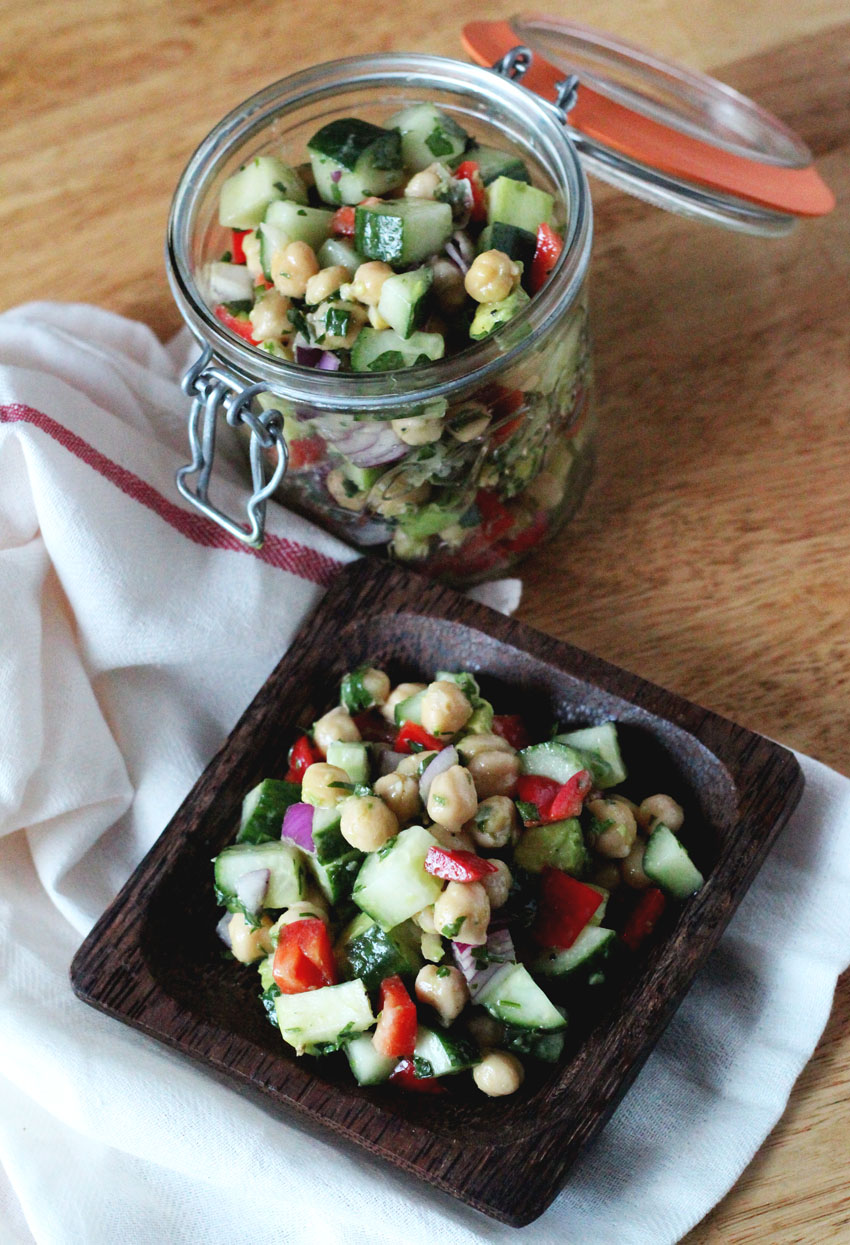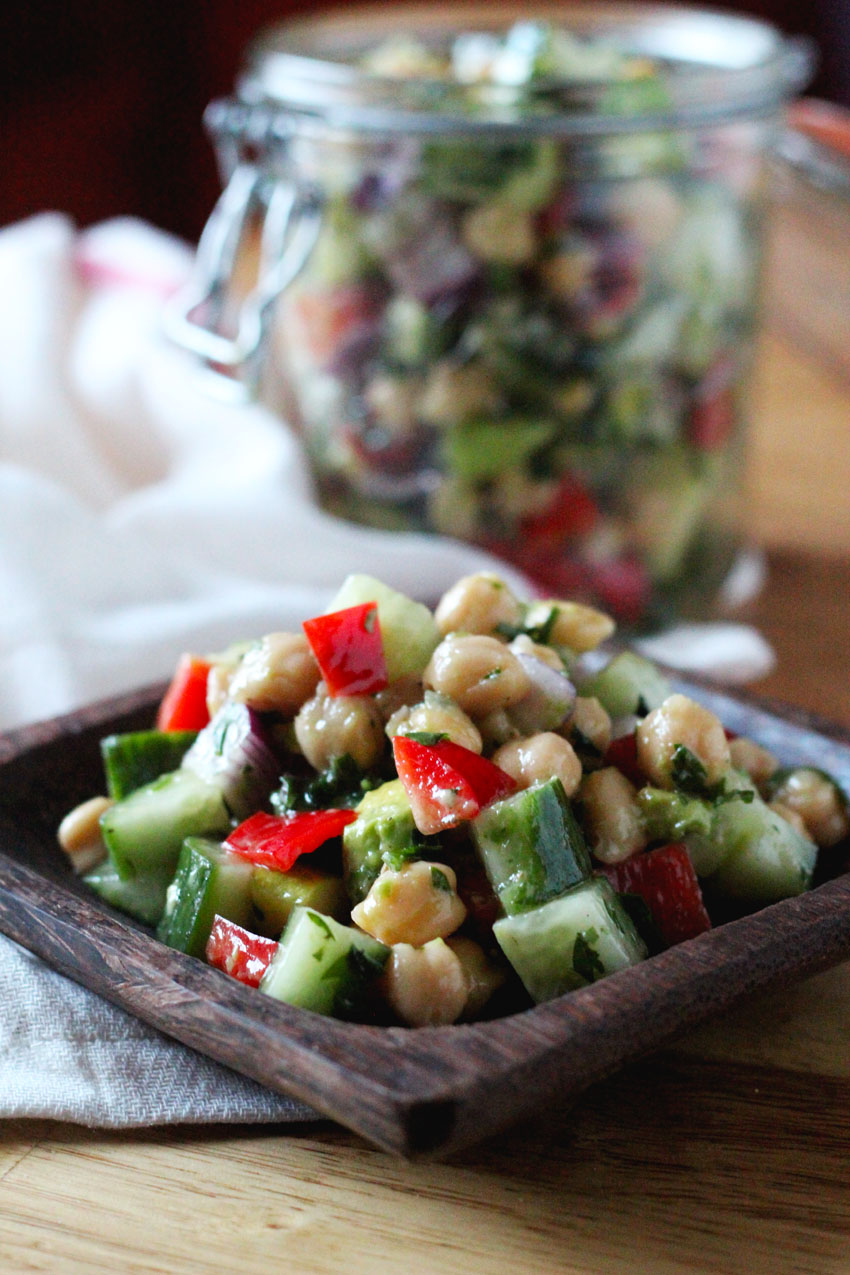 Chickpea Chopped Salad with Apple and Avocado
Ingredients
2 15oz cans low sodium chickpeas
2 seedless cucumbers, diced
2 tomatoes, seeded and diced (optional)
1 large red onion, diced
1 large red bell pepper, diced
1 granny smith apple, seeded and diced
2 avocados, pitted and diced
½ cup parsley, finely chopped
1 lemon, juiced
⅓ cup extra virgin olive oil
1 tsp fennel seed
2 tsp dried oregano
Instructions
In a large bowl, mix together chickpeas, cucumber, tomatoes, red onion, red bell pepper, granny smith apple, avocado, lemon juice and extra virgin olive oil. Grind fennel seeds with your thumb in the palm of your hand and mix in with oregano plus salt and pepper to taste. Refigerate until ready to serve or serve at room temperature.
I believe the right tools can make cooking easier and more enjoyable so I've linked to some of my favorite products. If you buy via my link, I may earn an affiliate commission. Thank you for your support!