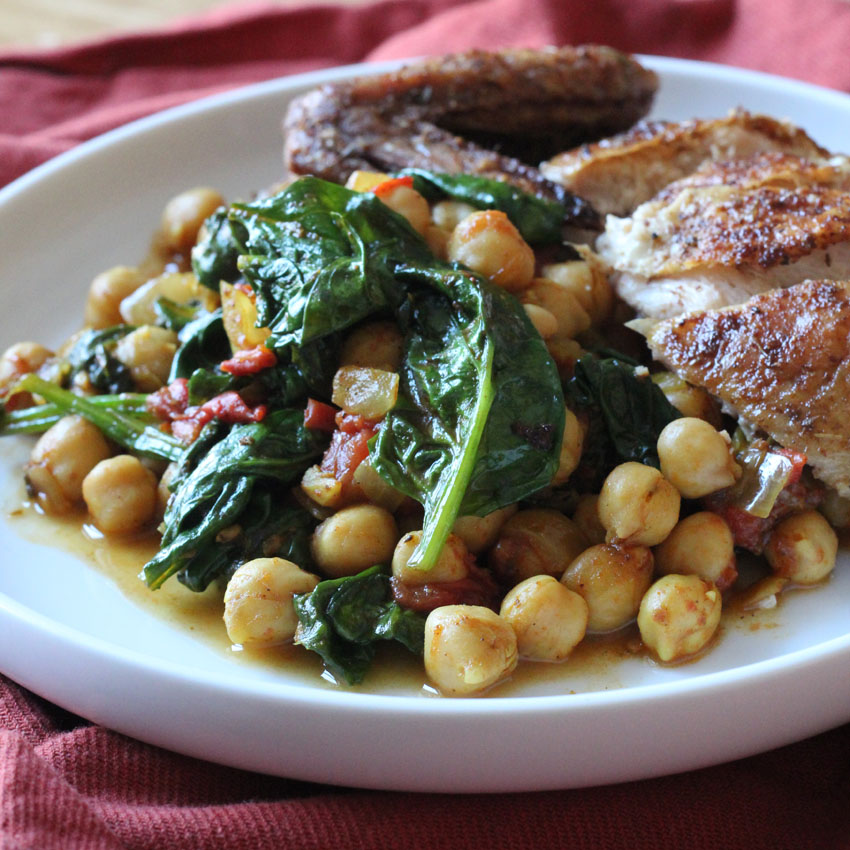 This is one of those recipes that you should memorize. I say that because it's the type of dish that you can quickly and easily whip up when you need something healthy and hearty. But going back and forth to check the ingredients and measurements each time you make it will belabor the point and make it annoying rather than the simple answer to all of your "what should I make for dinner" conundrums.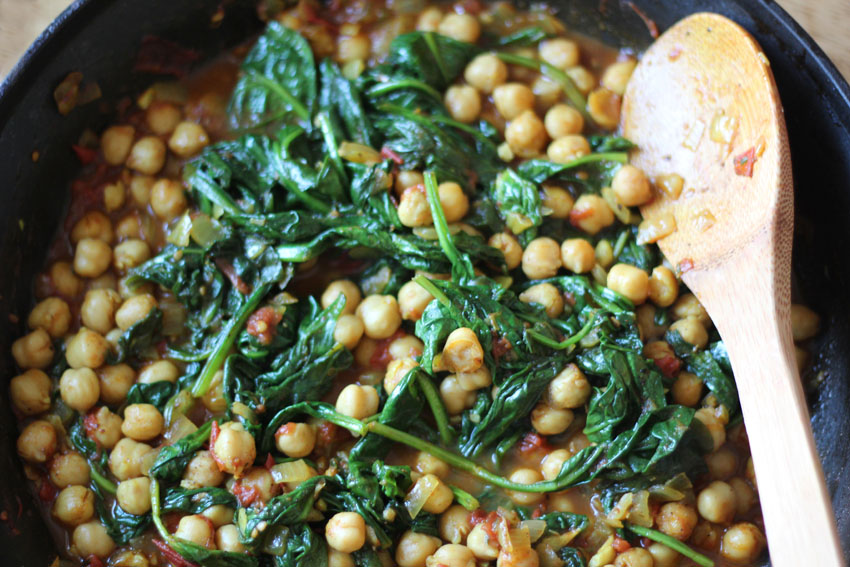 I try to write my recipes so that they'll be easy to read and that also helps for memorization. Everything is listed in the order they are to be prepared or cooked. Recipe writers sometimes will push the big shopping list items to the prime real estate at the top to avoid starting half the recipes in the world with olive oil and onions. But when everything is made in the same pan, it's best to list the ingredients exactly as you'll use them.
The next thing to notice is that spices or sauces added at the same time are grouped together and then listed from largest to smallest quantity. For example, in my recipe for buttermilk pancakes, the ingredients are listed 1 teaspoon baking powder, 1/2 teaspoon baking soda, and then 1/4 teaspoon salt – each is 50% smaller than the last. (I'm just saying – store this in your figurative back pocket for sleepovers.) If you've memorized the order of the spices already, focus on the ratios. Use 1/2 teaspoon measuring spoon for all of the spices in this recipe and it's easy to see that the ratio is 3:2:1 for cumin: oregano: turmeric. That could also save you from washing the extra spoon!
Give your memory a stretch with this recipe perfect for meal prep, eating on a budget, college, busy families, cool weeknights, and awesome leftovers. It tastes great on its own, over rice, or served with chicken or flavorful fish like salmon. You can also make it from canned tomatoes and frozen spinach in a pinch. And until you have committed it to memory, the recipe will be right here for you.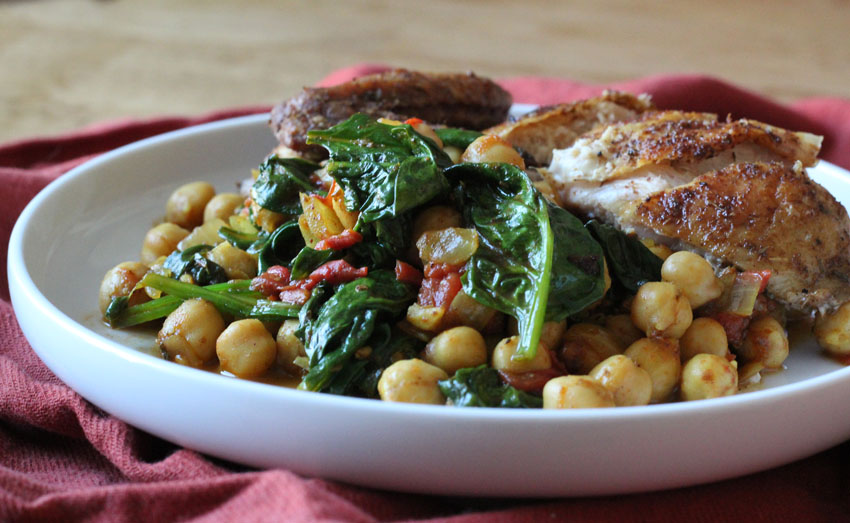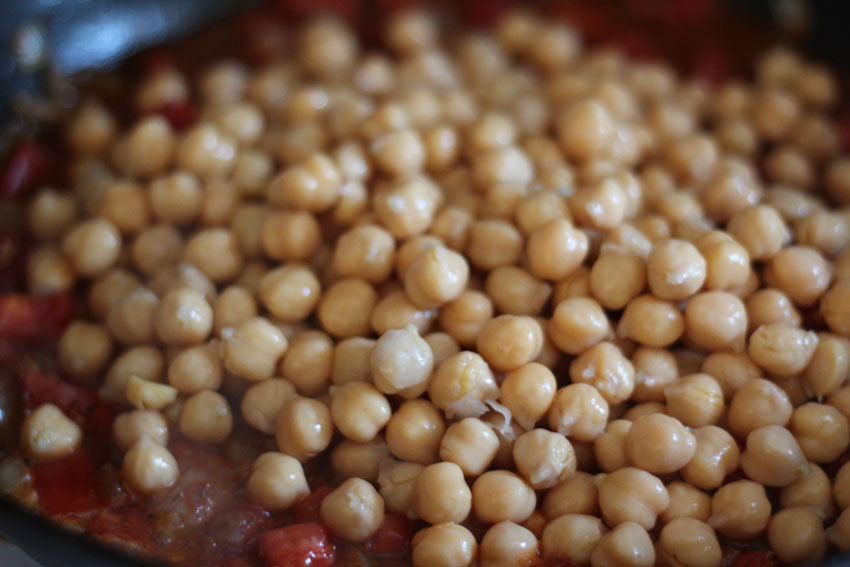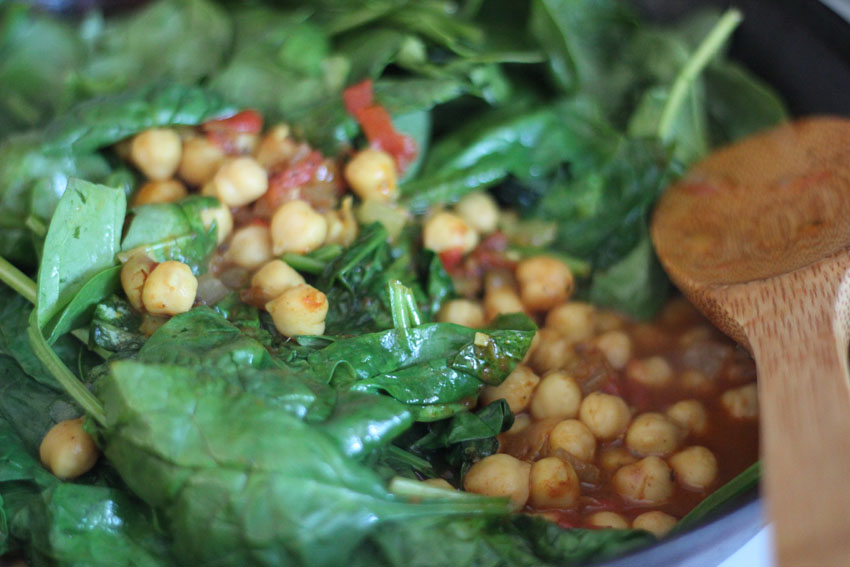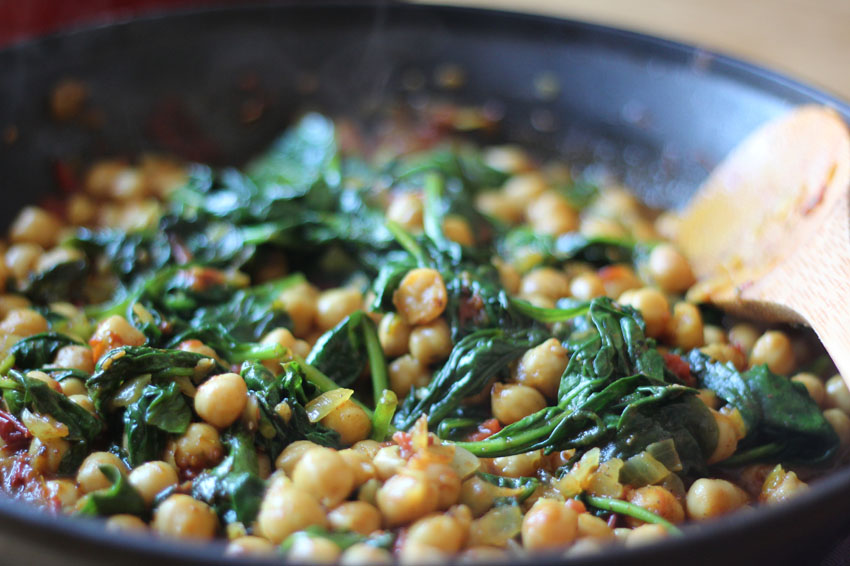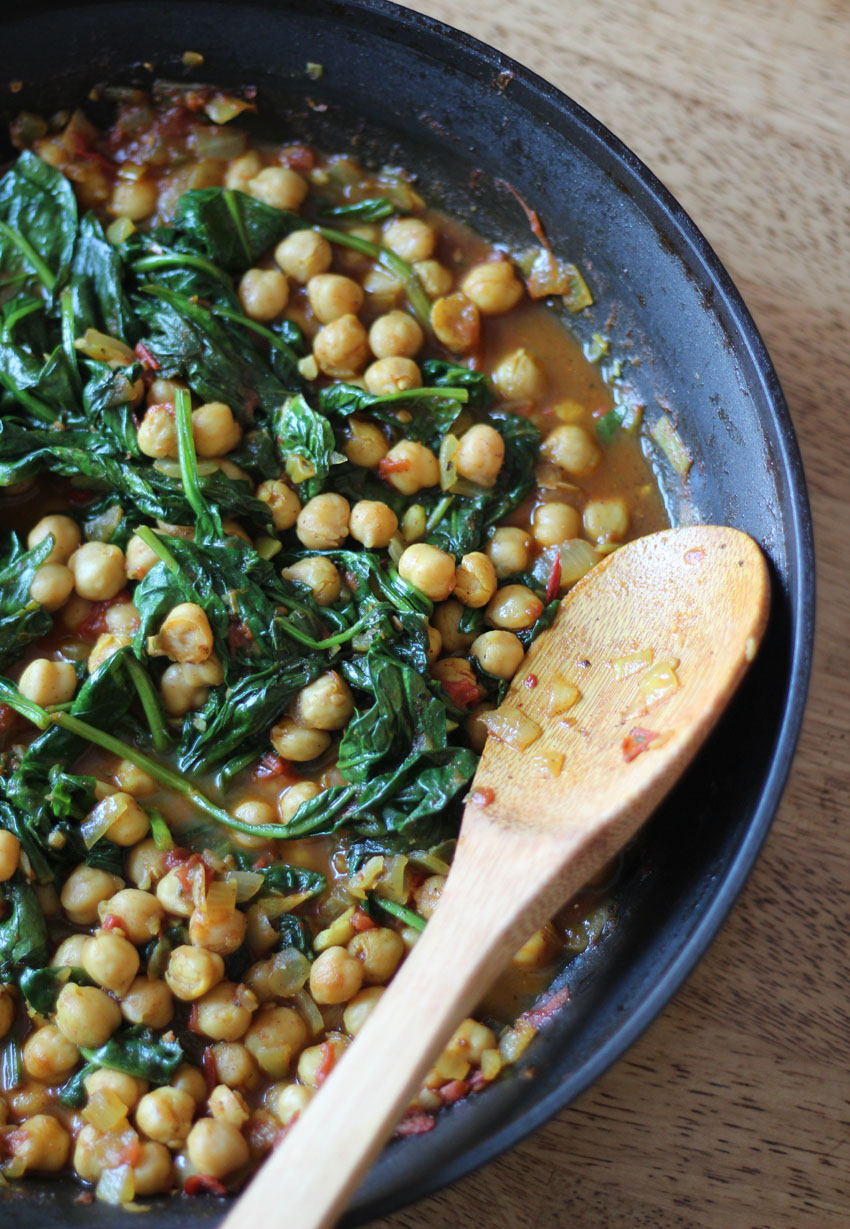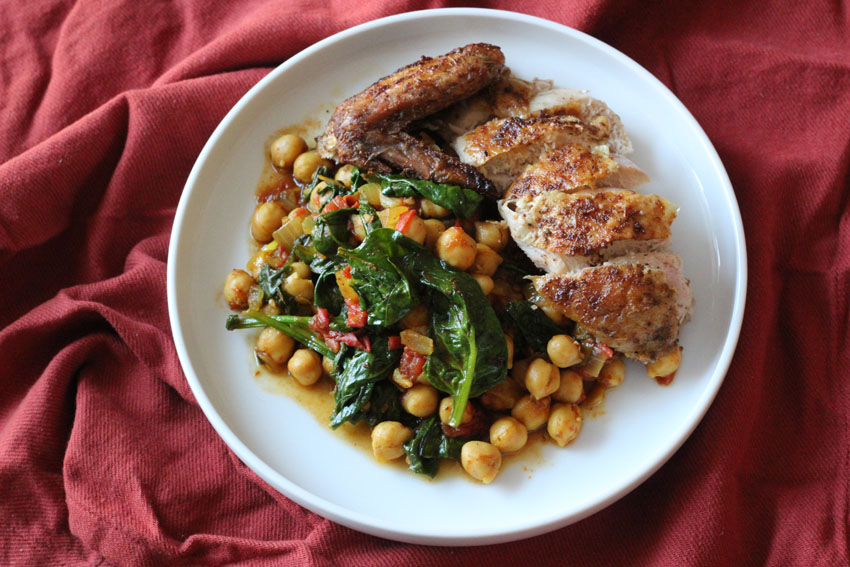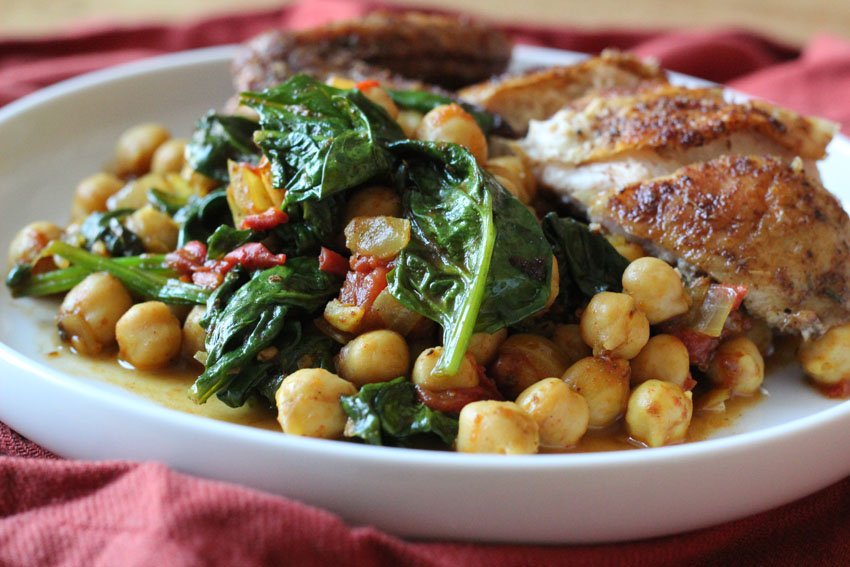 Spicy Chickpeas with Tomatoes and Spinach
Prep time:
Cook time:
Total time:
Ingredients
2 tablespoons olive oil
½ teaspoon crushed red pepper
1 small onion, diced
2 cloves garlic, minced
2 medium tomatoes, diced, or 15 oz. can
2 15 oz. cans chickpeas, preferably organic and/or low sodium, drained and rinsed
1½ teaspoons cumin
1 teaspoon oregano
½ teaspoon turmeric
2 cups fresh spinach, packed
Instructions
Heat olive oil over medium heat in a large skillet with red pepper. Add onion and garlic and cook for 2 minutes.
Stir in tomatoes, chickpeas, cumin, oregano and turmeric with salt and pepper, to taste. Cover and simmer for 10 minutes.
Stir in spinach, cover and cook until just wilted, about 3 minutes.
Adjust seasoning with salt and pepper. Remove from heat and serve hot. Makes great leftovers for a few days.
I believe the right tools can make cooking easier and more enjoyable so I've linked to some of my favorite products. If you buy via my link, I may earn an affiliate commission. Thank you for your support!