I'm required to disclose a sponsored partnership between our site and Mission Foods. I have been compensated in exchange for this post in the form of payment, product or experiences.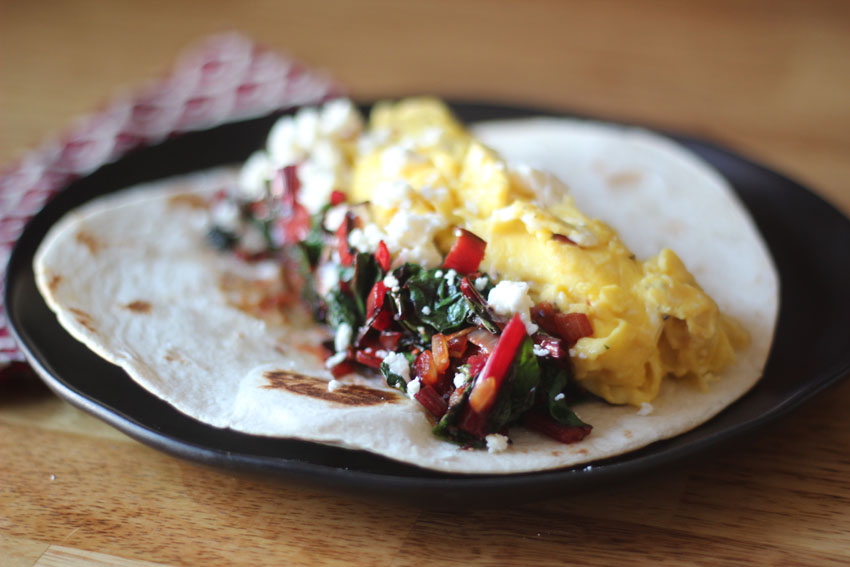 I am of the opinion that anything can be eaten as breakfast. I am also of the opinion that anything can be enjoyed inside of a tortilla. Those two strong-held beliefs have lead to this recipe: Chard and Feta Breakfast Tacos.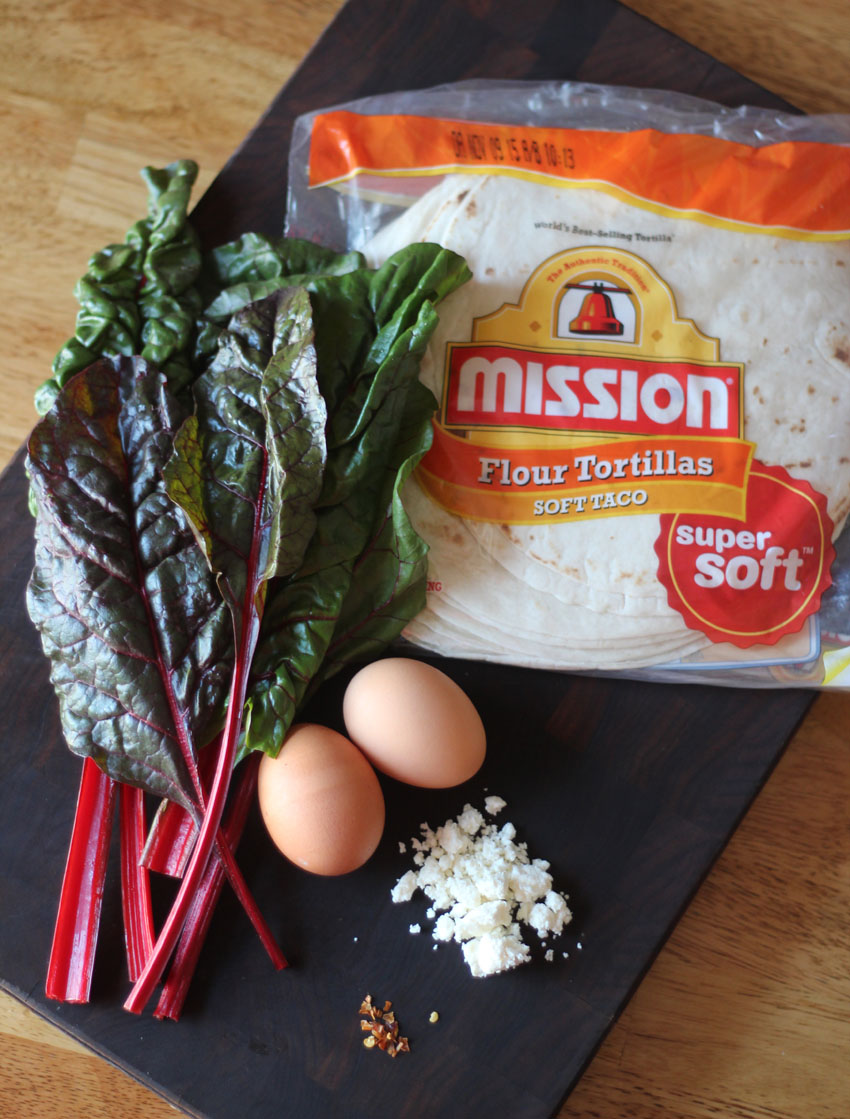 Closely related to beets and spinach, the earthy, almost bitter, taste of chard softens when it's sautéed leaving a really pleasant and highly nutritious vegetable. It is complemented well by spicy and salty flavors, so this pairing with feta and a bit of crushed red pepper is just perfect. Best yet – it cooks up in just a few minutes to slip into your busy morning schedule. Alternatively, if you enjoy chard at dinner, reheat the leftovers in the same pan as your scrambled eggs and have breakfast in a flash.
This recipe serves just one, making it easy for you to multiply and treat company. That said, the measurements are intentionally imprecise because you really should have it your way for breakfast (or dinner). Add sausage if you want meaty protein or hot sauce if you like the heat. Like I said – anything can be eaten as breakfast and anything can be enjoyed inside a tortilla.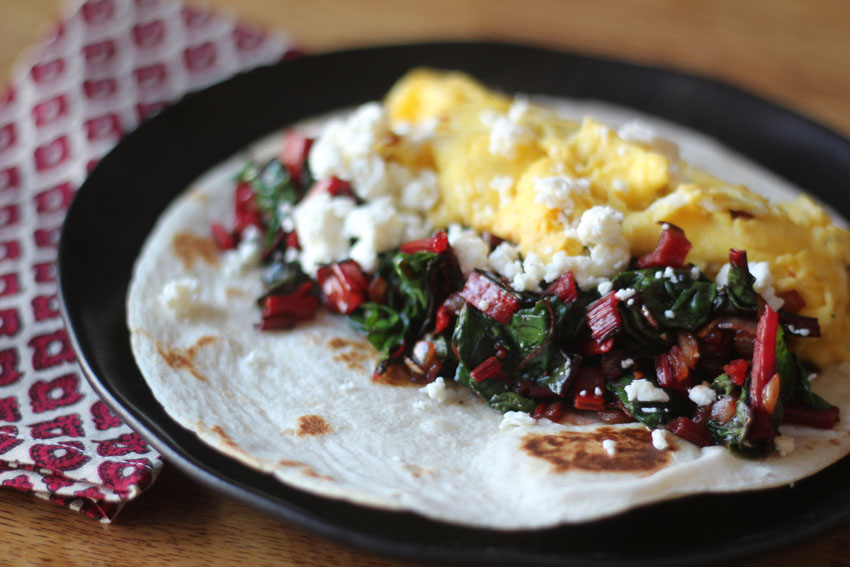 MISSION FOODS TORTILLAS GIVEAWAY
To help you try out this recipe,
Mission Foods
is going to a give two of my awesome readers a pack of their tortillas! Enter the giveaway by leaving a comment on this post telling me the best thing you've ever eaten in a tortilla. Contest ends Sunday, November 22, 2015 at 11pm EST, so hurry and enter now! Open to U.S. residents only. Good luck!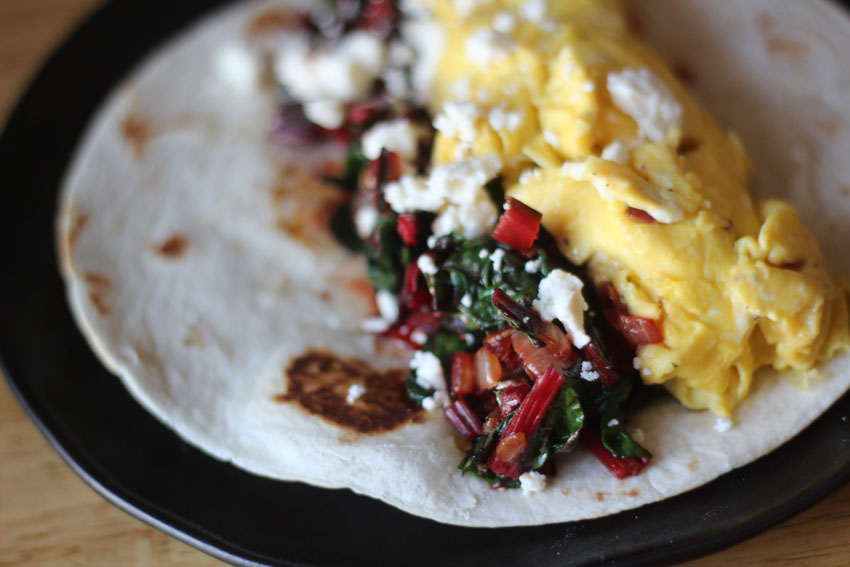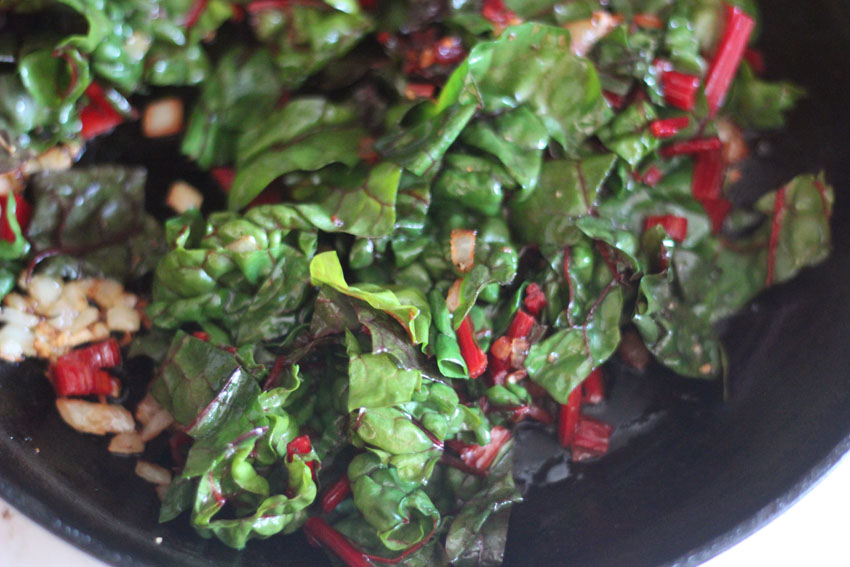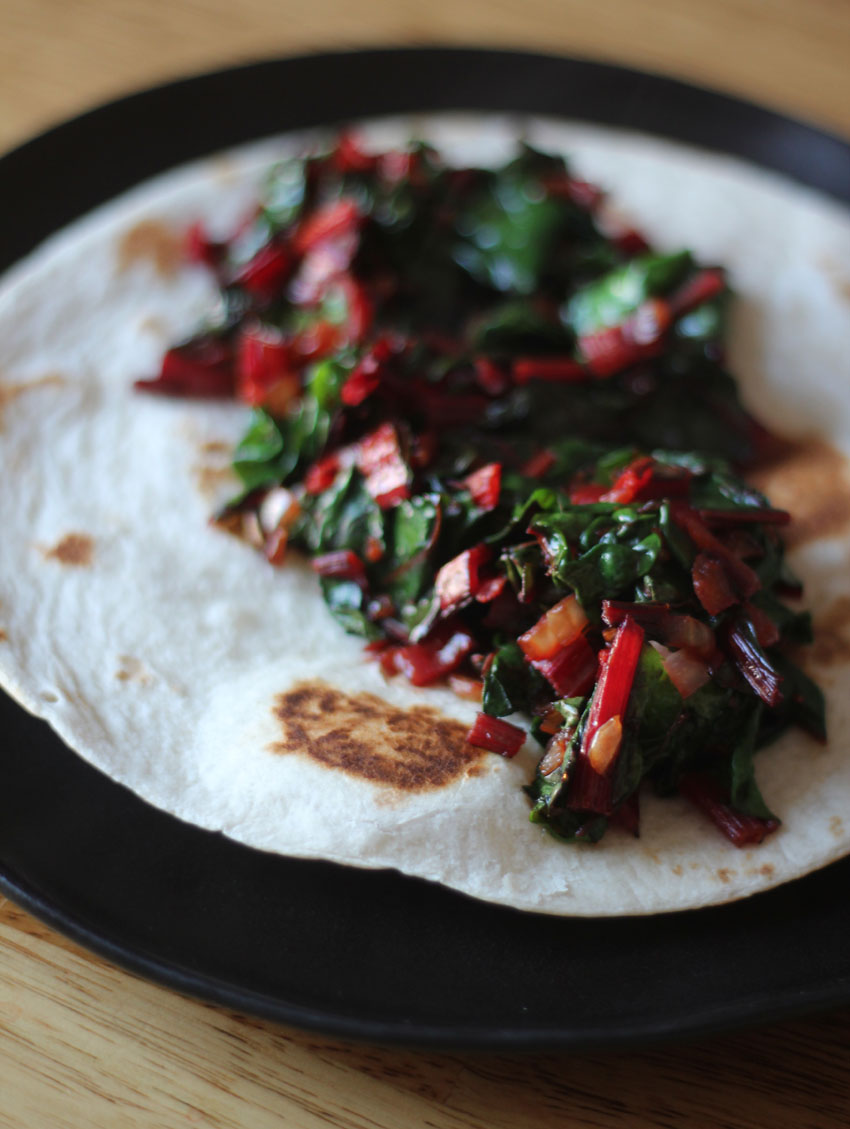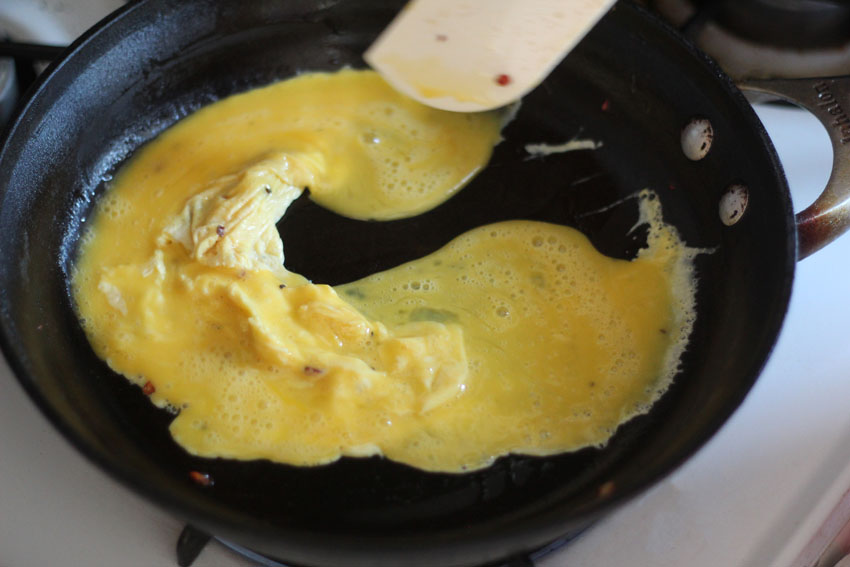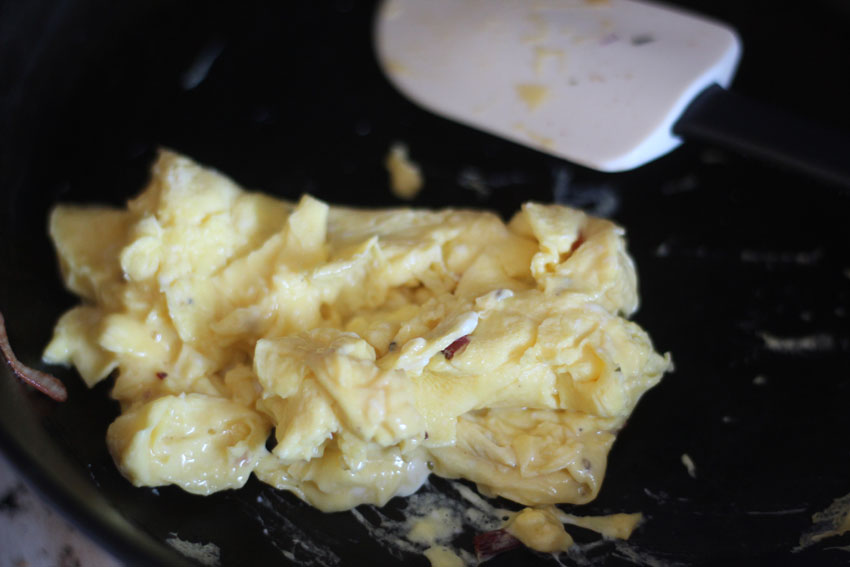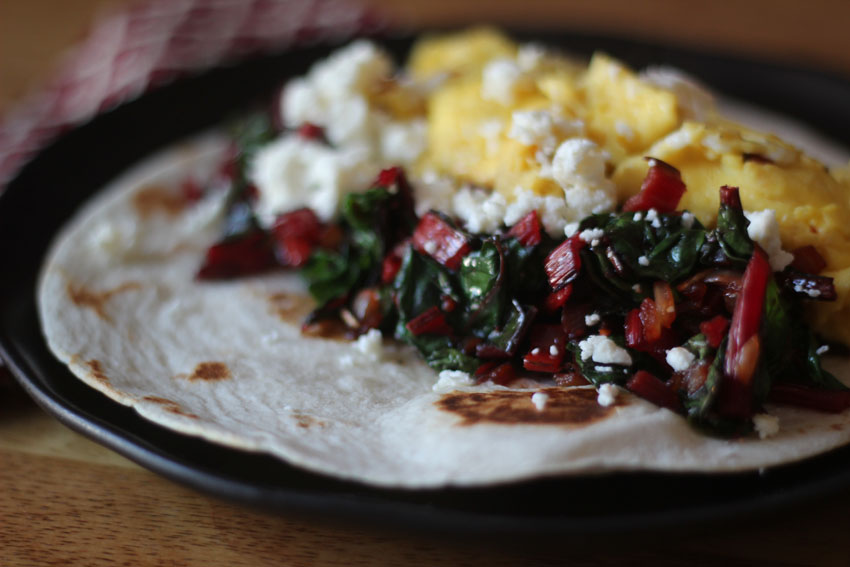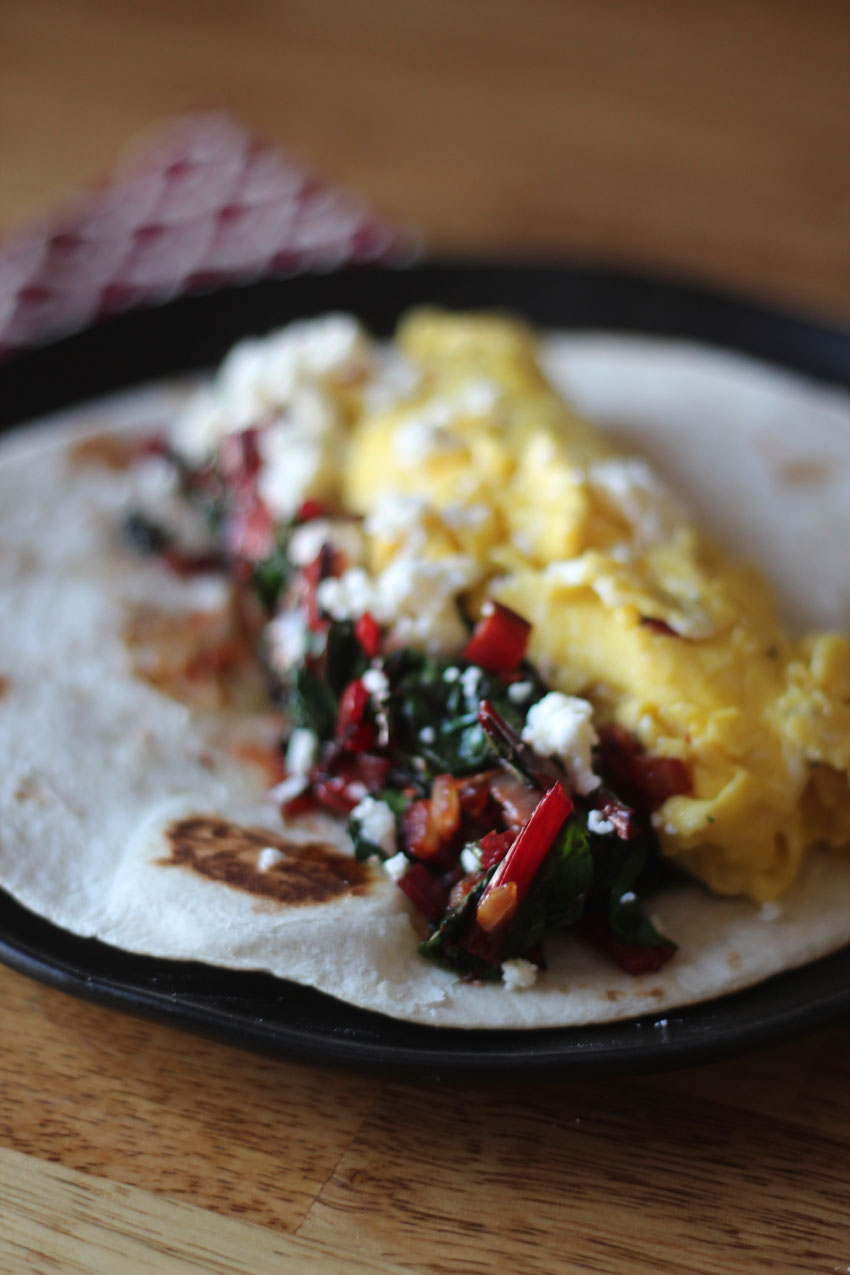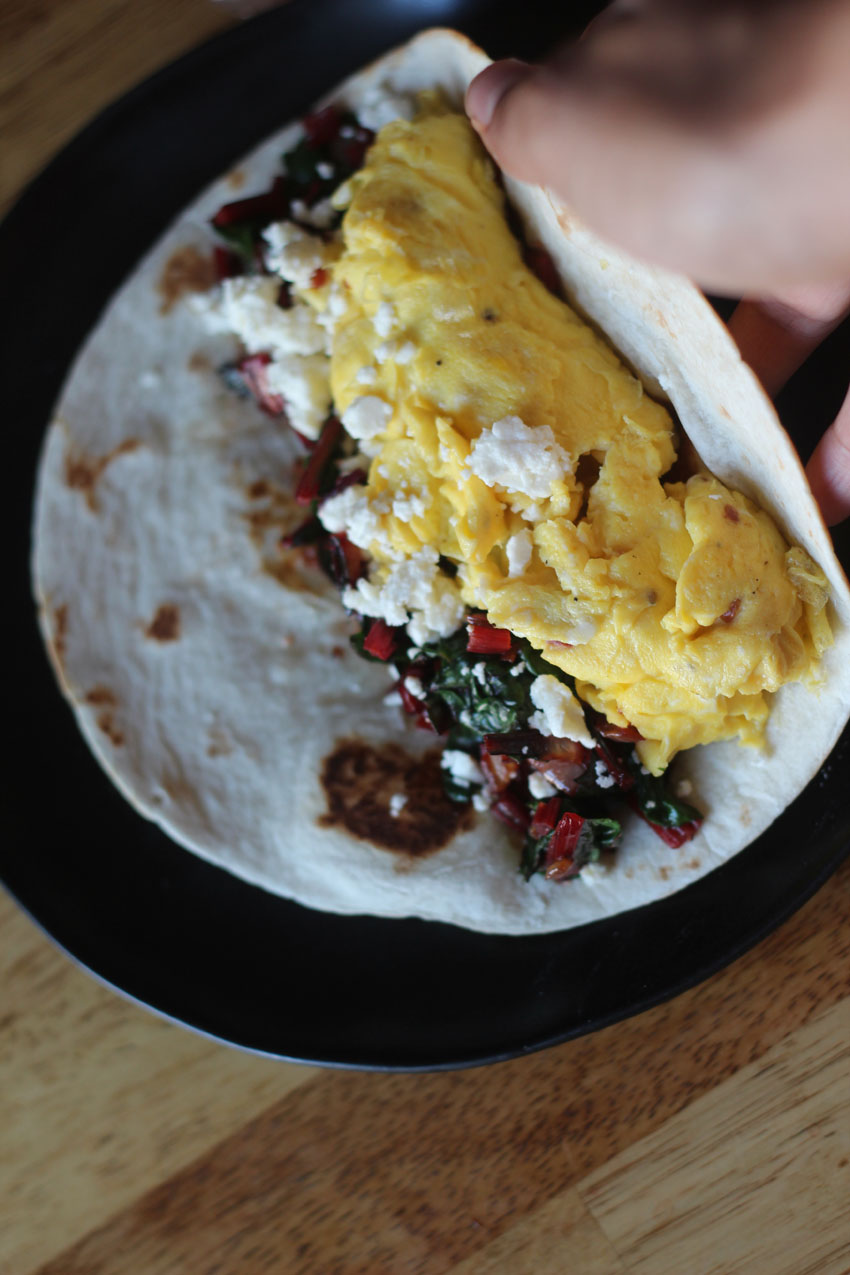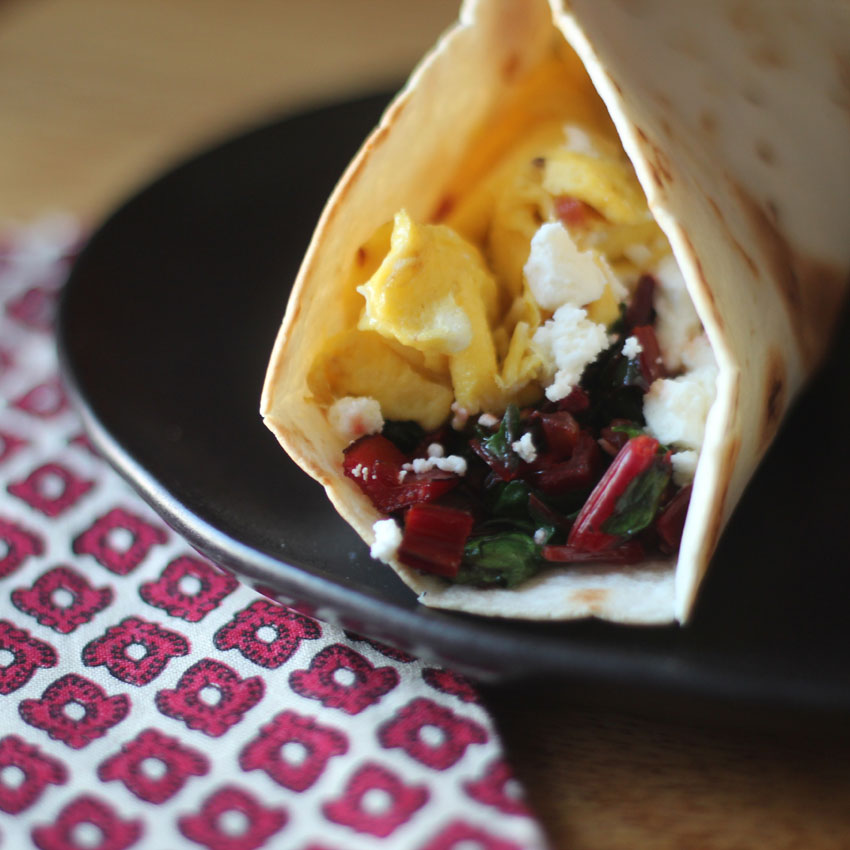 Chard and Feta Breakfast Tacos
Prep time:
Cook time:
Total time:
Ingredients
1 8-inch Mission Flour Tortilla
1 Tablespoon olive oil
1 pinch Crushed Red Pepper
2 Tablespoons onion, finely chopped
1 clove garlic, minced
1 handful chard, roughly chopped with stems and leaves divided
2 eggs
1 ounce Feta cheese
Instructions
Heat a non-stick skillet over medium heat. Warm tortilla on for 1 minute on each side. Remove to a plate.
Heat olive oil in the skillet with a pinch of crushed red pepper. Add onion and garlic and sautée for 2 minutes to soften. Add the stems of the chard and sautée for 2 minutes before stirring in the leaves of the chard. Cook until just wilted and season to taste with salt and pepper. Pile into warmed tortilla (or store in a container to enjoy later).
In a small bowl, beat the eggs with a pinch of each salt and pepper. Return pan to medium-low heat with a bit of olive oil or butter if the pan is dry. Pour in eggs and stir and fold constantly with a rubber spatula or wooden spoon until cooked to desired hardness. Add eggs to tortilla and top with crumbled feta. Enjoy while warm.
I believe the right tools can make cooking easier and more enjoyable so I've linked to some of my favorite products. If you buy via my link, I may earn an affiliate commission. Thank you for your support!