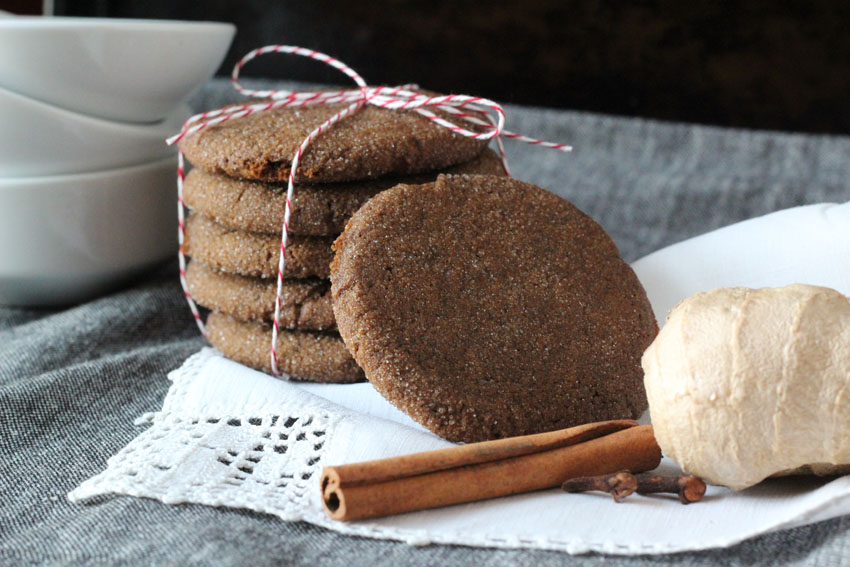 Next to dogs, cookies are a man's best friend. They fill in the little chinks in the day when one is hungry for something sweet and rewarding. Neat and tidy, cookies can be eaten without plates, forks, or napkins; they can be enjoyed when you're seated quietly by a window or they can be taken on a stroll; they appease one's appetite when traveling, and with a little milk they can induce sleep on a restless night. But to perform its duty properly, a cookie must be first-rate.
I came across this quote from Marion Cunningham in The Fannie Farmer Cookbook while searching for classic recipes and it's just perfect. Desserts have a special place in slower celebrations but cookies stand apart as a snack appropriate at nearly any moment. I once heard them described as little moments of happiness. And that's why it's so appropriate that OXO has chosen cookies as their theme for fundraising for pediatric cancer research with their Cookies for Kids' Cancer campaign! This is my second year participating and I have another favorite for you.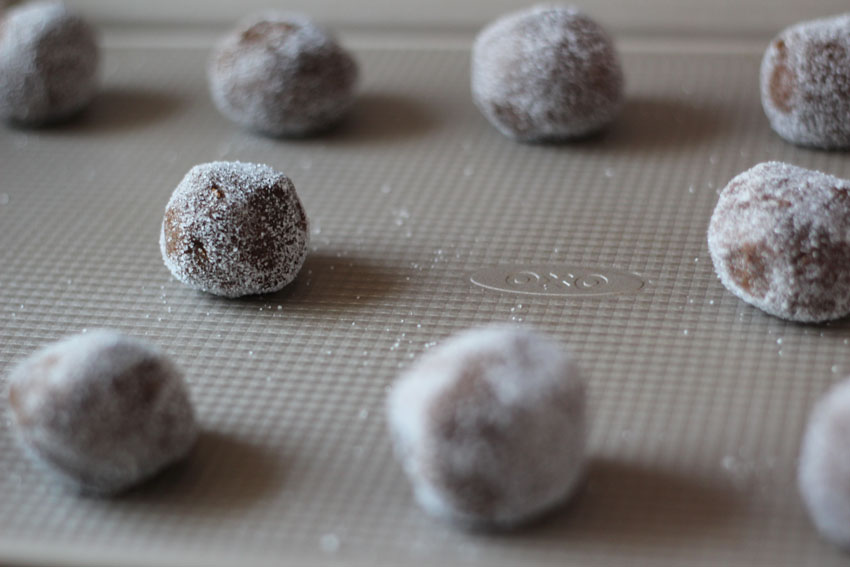 These Ginger Spice Cookies are a little bit of happiness indeed. Chewy, unlike ginger snaps, the spice comes from a mix of ginger, cinnamon and cloves. It's an agreeable combination without the biting spiciness of some ginger recipes. I offer this combination as the flavor of late fall – once the pumpkin spice craze wears off and you want a warming flavor to transition you into the holiday season. Once the Halloween candy is gobbled up, these are the sweets you'll be craving! When you need to lay off the sweets, try this combination in a warm drink by steeping 1″ of fresh ginger, peeled and chopped, 1 cinnamon stick and 2 cloves in hot water – it will settle your stomach and give you all the flavor with none of the calories or carbs.

Pick up some OXO bakeware and tools baring the logo below to get baking this fall. I've used their Good Grips® Pro Nonstick Jelly Roll Pan with a micro-textured surface that bakes up evenly with no parchment paper needed. Their Medium Cookie Scoop and Cookie Spatula are among my favorite kitchen tools for just about everything. Here's more info about Cookies for Kids' Cancer and how my post and your purchase make a difference: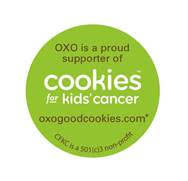 Cookies for Kids' Cancer is a recognized 501c(3) public charity duly incorporated under the laws of the state of New Jersey. Your donations are tax deductible to the fullest extent allowable by law. 100% of proceeds raised by Cookies for Kids' Cancer fund pediatric cancer research.
OXO will be donating $100 to Cookies for Kids' Cancer for each blog post dedicated to this campaign in October (up to our $100,000 commitment*.)
*In 2015, OXO will donate up to $100,000 to Cookies for Kids' Cancer through product proceeds, bake sale matches and other fundraising efforts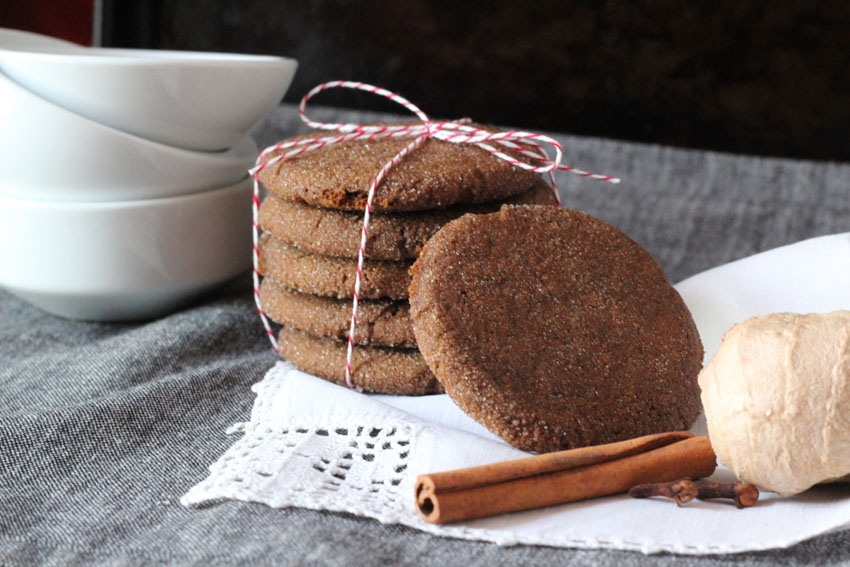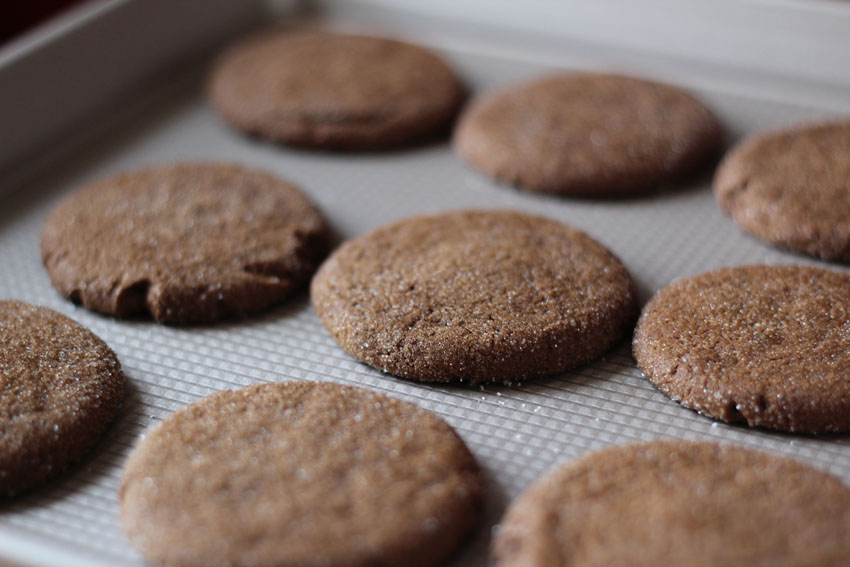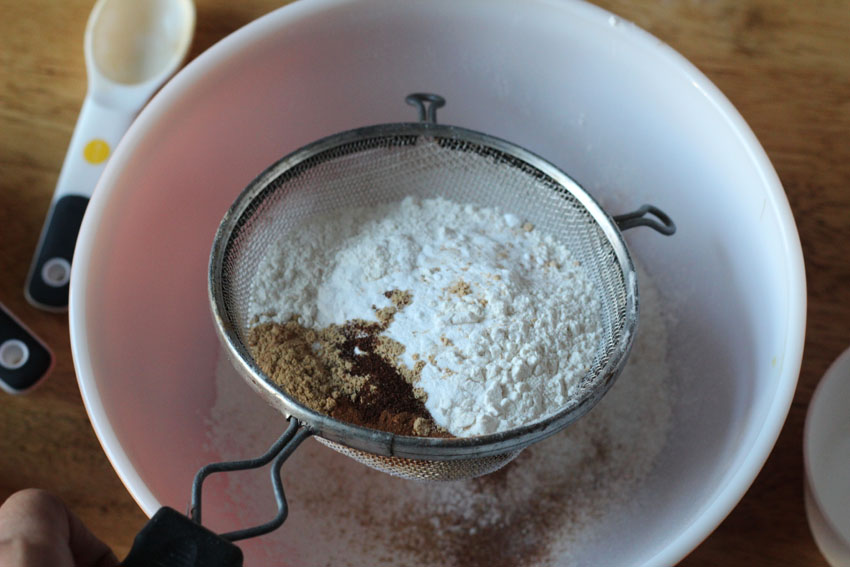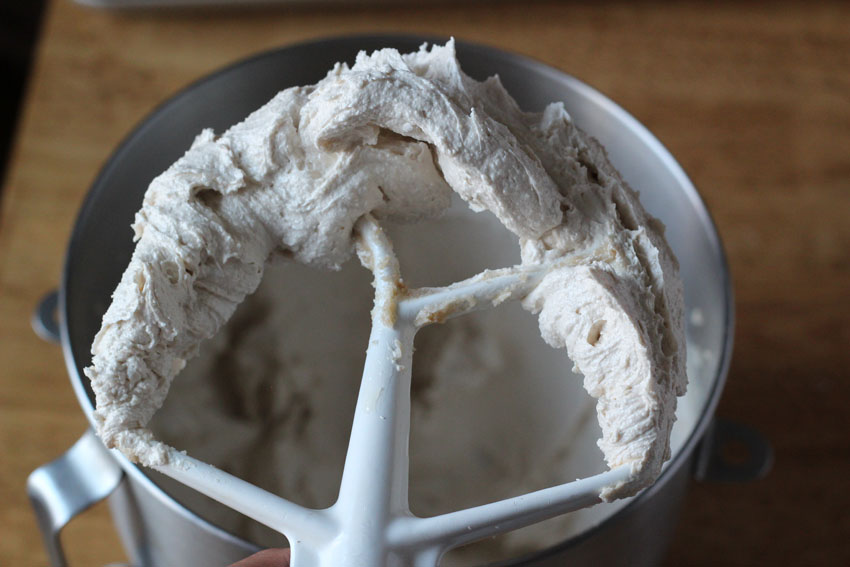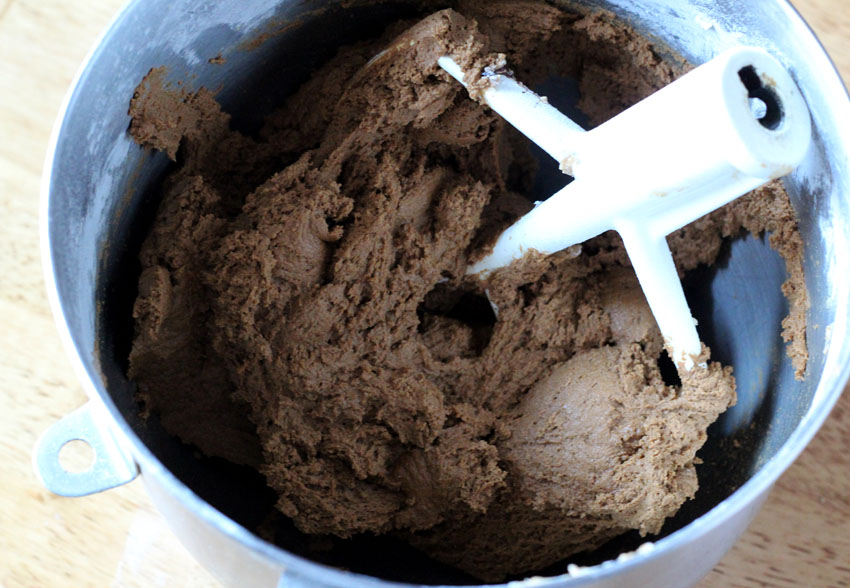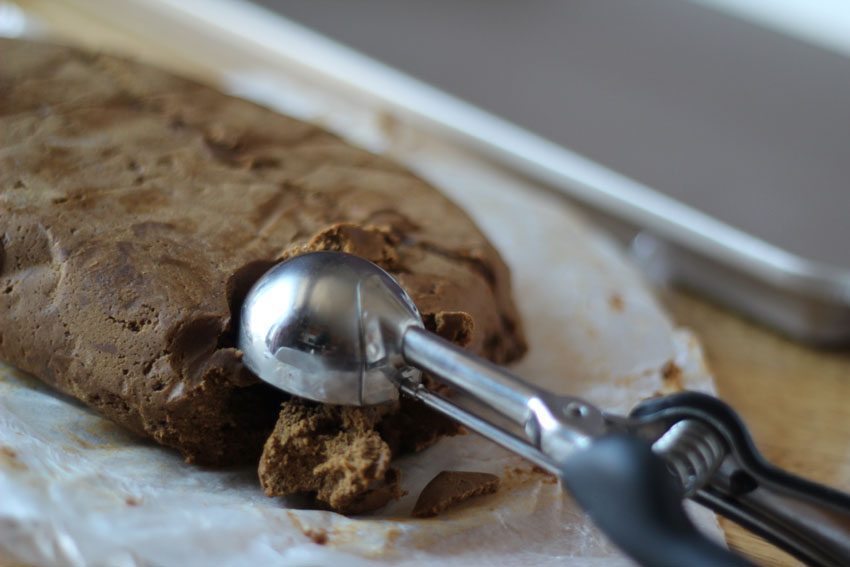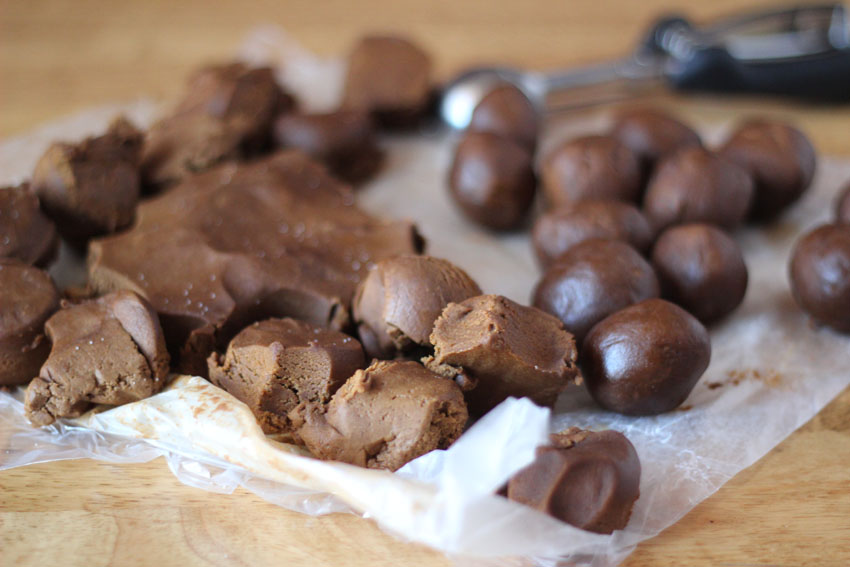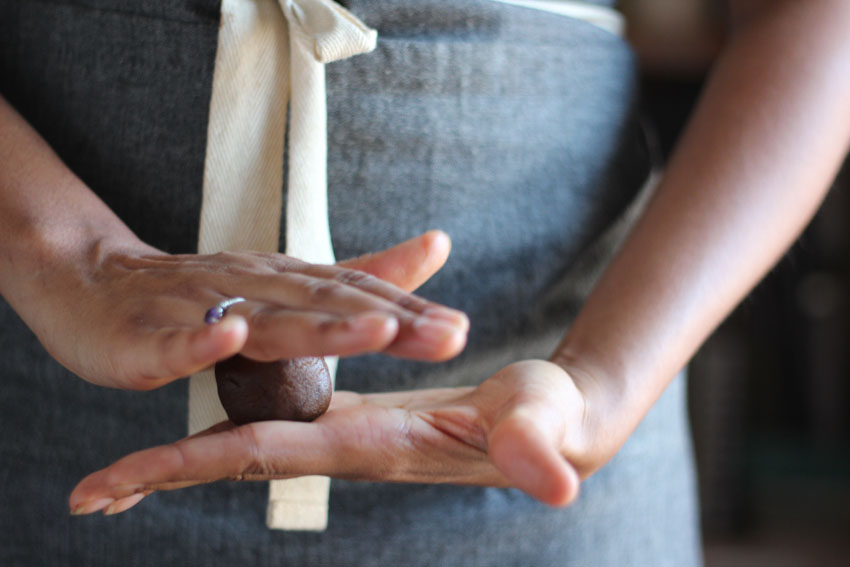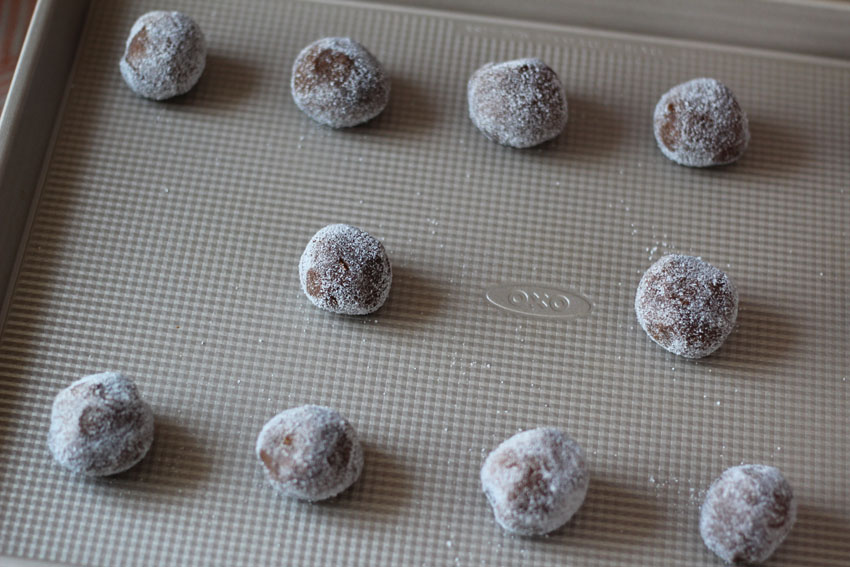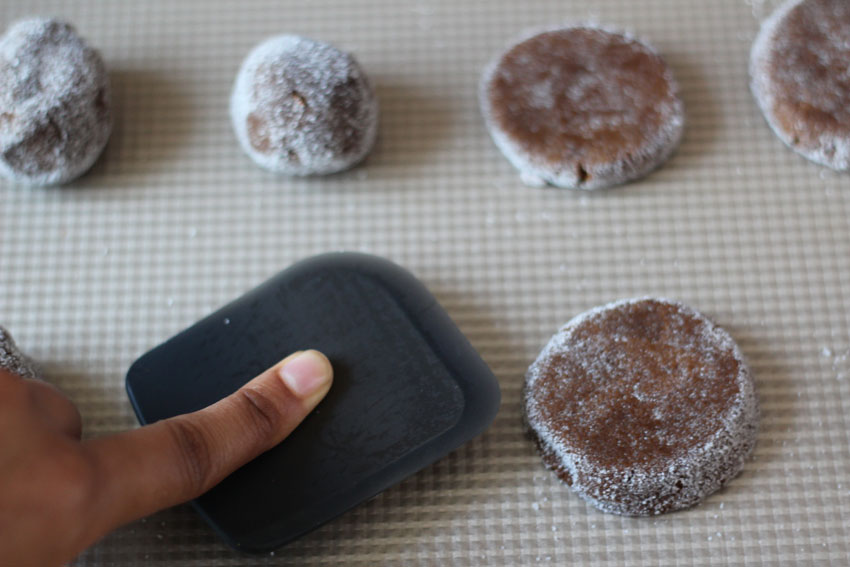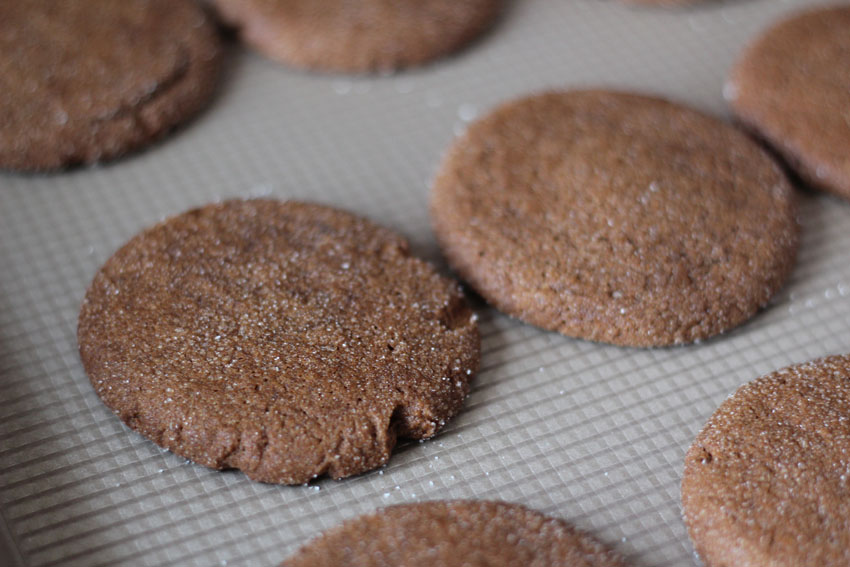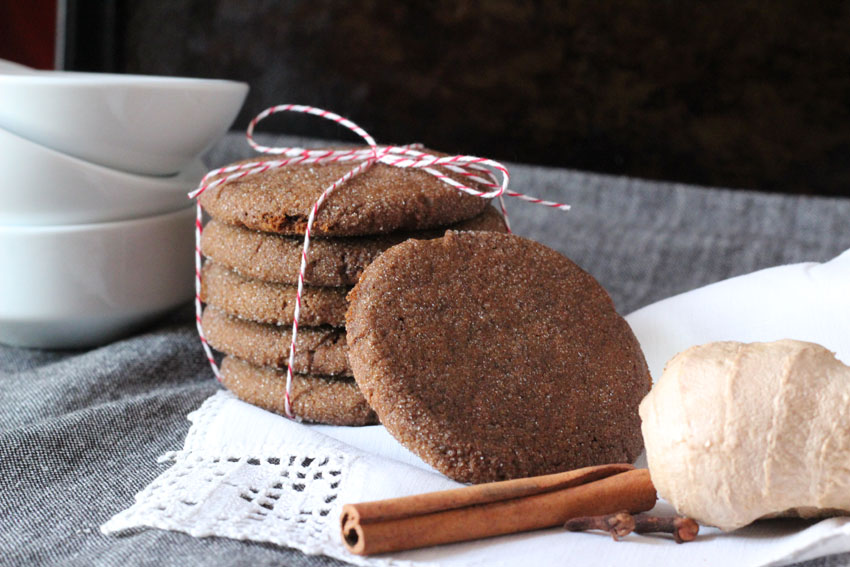 Ginger Spice Cookies
Prep time:
Cook time:
Total time:
Ingredients
2½ cups all-purpose flour
1 2/4 teaspoons baking soda
½ teaspoon salt
1 Tablespoon ground ginger
½ teaspoon ground cinnamon
¼ teaspoon ground cloves
1 cup unsalted butter, softened
½ cup packed light-brown sugar
½ cup granulated sugar
1 large egg
¼ cup plus 2 tablespoons molases
½ cup sanding or granulated sugar
Instructions
Into a medium bowl, sift flour, baking soda, salt, ginger, cinnamon and cloves. Whisk to combine evenly and set aside.
In the bowl of an electric mixer, cream butter with sugars until light and fluffy, about 5 minutes. Beat in egg and molasses, scraping sides of the bowl with a rubber spatula as needed to mix to an even color throughout. Add dry ingredients and beat until combined. Wrap in plastic wrap and refrigerate at least two hours or overnight.
Once the dough is chilled, preheat oven to 350° F. Use OXO's medium cookie scoop or two spoons to measure about 1½ Tablespoons of dough and roll into a 1" ball. Pour sanding sugar on a plate. Roll each ball in sugar and arrange on baking sheet. Flatten with the palm of your hands to ⅜" thick.
Bake cookies until browned, rotating halfway through to ensure even browning, about 10 minutes. Cool slightly then remove to a wire rack to cool completely. Store in a air-tight container for up to a week.
I believe the right tools can make cooking easier and more enjoyable so I've linked to some of my favorite products. If you buy via my link, I may earn an affiliate commission. Thank you for your support!