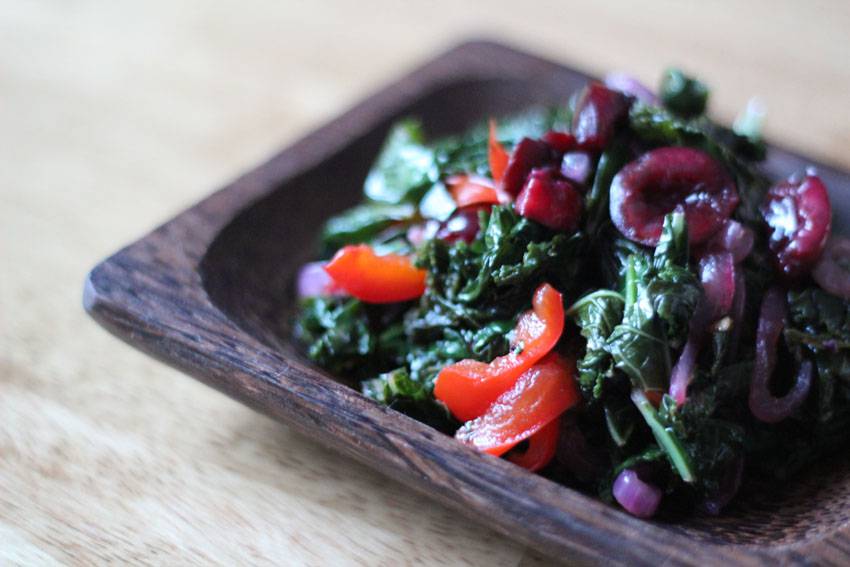 Sometimes I forget that the primary goal of Runaway Apricot is to convince the world to eat healthfully. Consequently I wind up posting about 4 desserts in nearly as many weeks instead of sharing easy and flavorful recipes that get you eating your veggies! But I don't want you, my lovely readers and friends, to fall into the advertised "healthy lifestyle" traps that come in those quick box-to-microwave meals that actors in commercials indulge in. I'm here to provide ideas for flavorful, real veggies that make up balanced and delicious meals.
Speaking of traps, some of the most healthy-looking people I know avoid all things green (yellow, orange, red, purple, etc.). It's easy to look strong as a twenty-something while spending time in the gym and pumping up on muscle-building protein, AKA "eating like a man." But doing so short-changes long-term health. Colorful and diverse vegetables help to keep your blood pressure in check, lower you rate of cognitive decline and help you to develop fewer wrinkles as you age. The list goes on. Want to keep your heart pumping, maintain your wits, preserve your sexy smooth skin and look good naked? Eat more vegetables.
I realized that, while eating well, I've been short-changing my health by not exercising. As a 6'2″, naturally shapely woman with a fast metabolism, it's always been easy for me to look good while not being active (#humblebrag, sorry, genetics). However, sans exercise my level of fitness, or ability to perceive, adjust, and adapt continuously to an unpredictable changing environment, is far too low to survive whatever perfect storm or zombie attack the world could throw at me. I've recently decided work on my overall health by joining Harlem Run, an awesome local club that gets everyone motivated for each workout and never leaves anyone behind. And I'm training for a half-marathon in October – because, you know, the time might come for me to out-run and out-endure zombies.
So think about your fitness and true health from the inside out and keep this recipe in your back pocket for the next opportunity to boost your meal with some colorful fruit and vegetables. It's packing tons of flavor and tons of nutrients to keep you looking and feeling sexy. Cook. Save. Thrive. That's the goal.
Sauteed Kale with Cherries
Prep time:
Cook time:
Total time:
Ingredients
1 bunch kale
1 cup fresh cherries
1 small red onion, thinly sliced
½ red bell pepper, cut into 1" strips
2 tablespoons olive oil
Pinch crushed red pepper
1 teaspoon dried oregano
2 teaspoons red wine vinegar
1 tablespoon honey, optional
Instructions
Wash kale in a few changes of cold water. Remove any tough ribs and chop roughly. Pit cherries and cut into quarters.
Heat olive oil over medium heat with a pinch of crushed red pepper. Add onions and cook until translucent, about 3 minutes. Add red bell pepper and continue to cook for 2 minutes. Add kale and cherries and continue to cook, while stirring, until kale is wilted but still vibrant green, about 3 minutes. Remove from heat and stir in red wine vinegar and honey, if using. Season to taste with salt and pepper. Enjoy immediately or pack for meal prep.
I believe the right tools can make cooking easier and more enjoyable so I've linked to some of my favorite products. If you buy via my link, I may earn an affiliate commission. Thank you for your support!