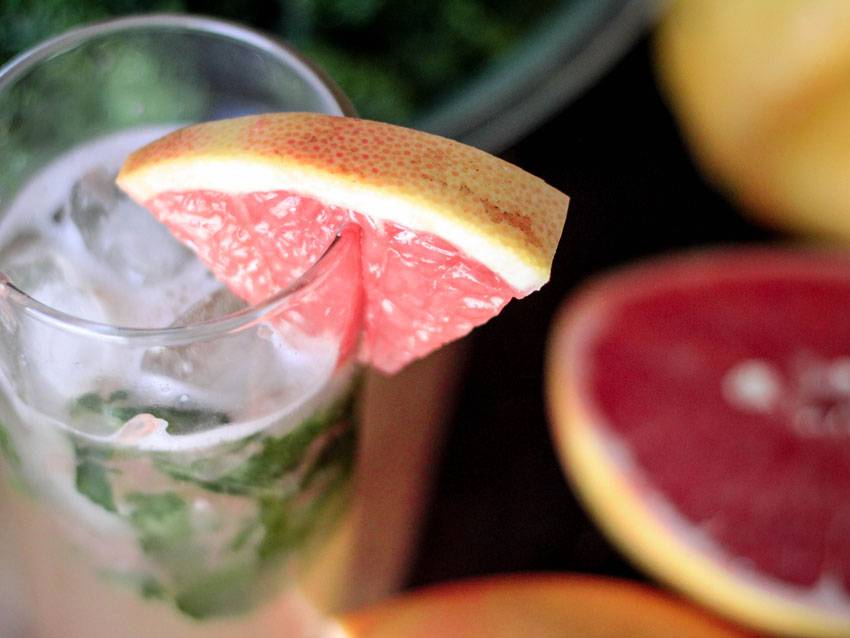 I'm getting old. I turned 26 last month so no, not really old. But the kind of old where I have no patience for being bumped by strangers at bars, waiting in lines outside of clubs or pretending like I wouldn't rather spend that $18 cocktail money on some nice pottery. I'm the kind of old where day drinking and the luxuries of bottomless brunching explain why the weekend is better than any club going up on a Tuesday. Make that a casual brunch at home with these grapefruit mint mojitos and you have my perfect weekend celebration.
I came up with this drink about a year ago after being taught the basics of mojito making by a friend. It was a particularly stressful work-from-home evening and I had rum and mint in the house but no limes or club soda. Taking a shot of the rum and getting back to work would have been far too aggressive, so I scrambled to find a mixer. Fresh grapefruit? It had the citrus element to replace the limes and the juiciness to make the club soda unnecessary. Perfect.
Aside from being smooth and sweet to sip, this drink is really fun to make because of all the action. You get to pound (muddle) the mint with the sugar. Then go to town gripping and squishing all the juice from each grapefruit half. Finally, shake! I like to use a mason jar so I can see the sugar stuck on the bottom. Shake until that's all mixed in. I think all of the silly action is half the de-stressing of the cocktail!
So enjoy this mojito on a weekend morning or just after work to chill out from the crazies. Pound, squish, shake, sip, savor and smile!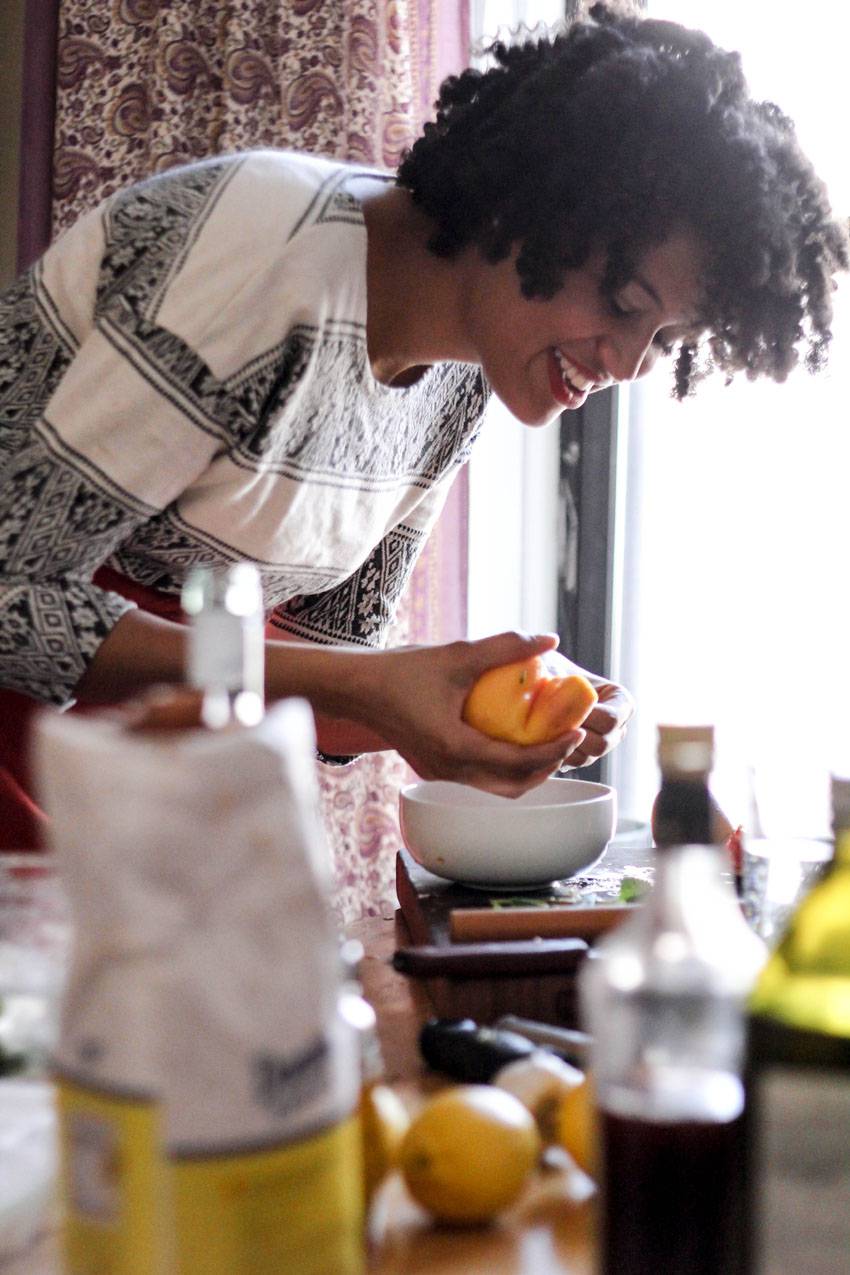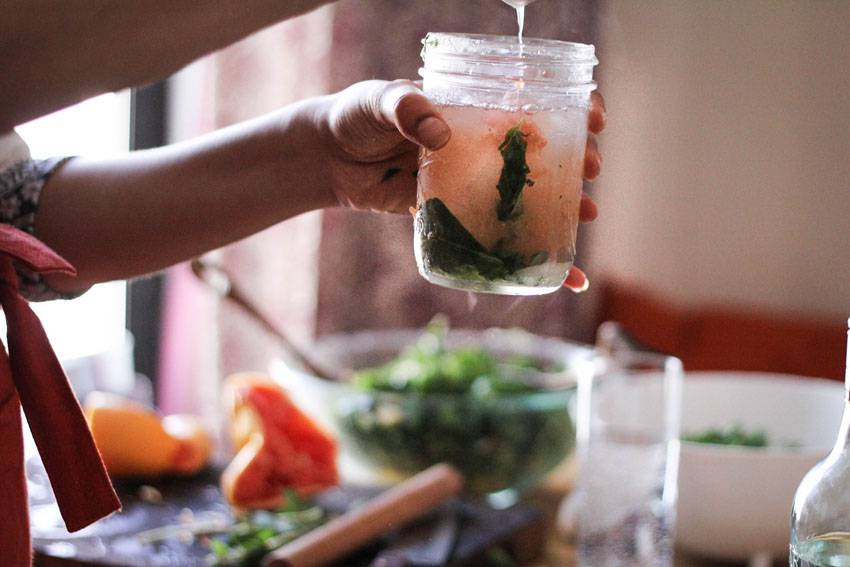 All photos by Sadé Clacken Joseph.

Grapefruit Mint Mojitos
Ingredients
8 springs mint
1 heaping tablespoon of sugar
Juice of half a pink grapefruit
6 ice cubes
3 ounces white rum, from 2 shot glasses
Quartered and sliced grapefruit, for garnish
Instructions
Add the mint and sugar to a mason jar or sturdy glass. Use a muddler to pound the mint and release the oils. Cut the grapefruit in half crosswise and squeeze to get all of the juices in a bowl. Add the ice cubes to the jar and pour in grapefruit juice and rum. Close the lid and shake or stir vigorously until the sugar at the bottom has dissolved. Pour into a collins glass and garnish with quartered and sliced grapefruit.
I believe the right tools can make cooking easier and more enjoyable so I've linked to some of my favorite products. If you buy via my link, I may earn an affiliate commission. Thank you for your support!