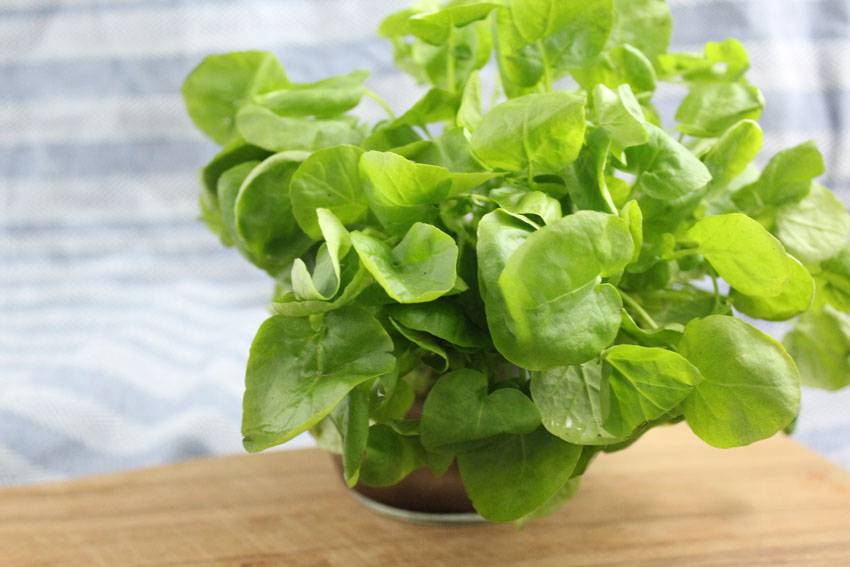 It's no surprise why American Express and Whole Foods chose watercress as January's #2Ways2Percent featured ingredient. After all, January is a month for healthy new beginnings. Watercress is ranked by many as the most nutrient-dense vegetable on the planet. For its few calories—only 4 per 1-cup serving—watercress is loaded with vitamins A, C, and K. NutritionData.com gives it 5/5 stars for optimum health and weight loss. Rather than go on about its super food benefits, let's introduce to you two healthy behaviors: start the morning right and flavor dishes with nutrition.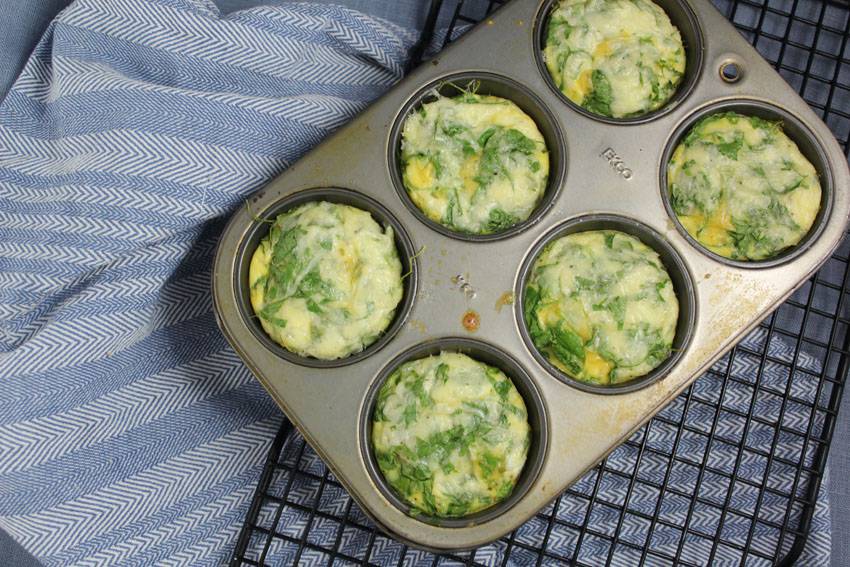 The first behavior aligns with one of my personal goals for 2015. Rather than skipping the most important meal of the day, or reaching for a falsely good-for-me bar at work, plan for healthy breakfasts at home. These Baked Eggs with Watercress can be made #mealprep style and reheated for low-carb breakfasts all week long. Or, you could make them #wakeandbake style each morning and complete your hygiene routine while they take a 17-minute spin in the oven. Either method gives you a hearty low-effort way to start a day of max productivity and max happiness.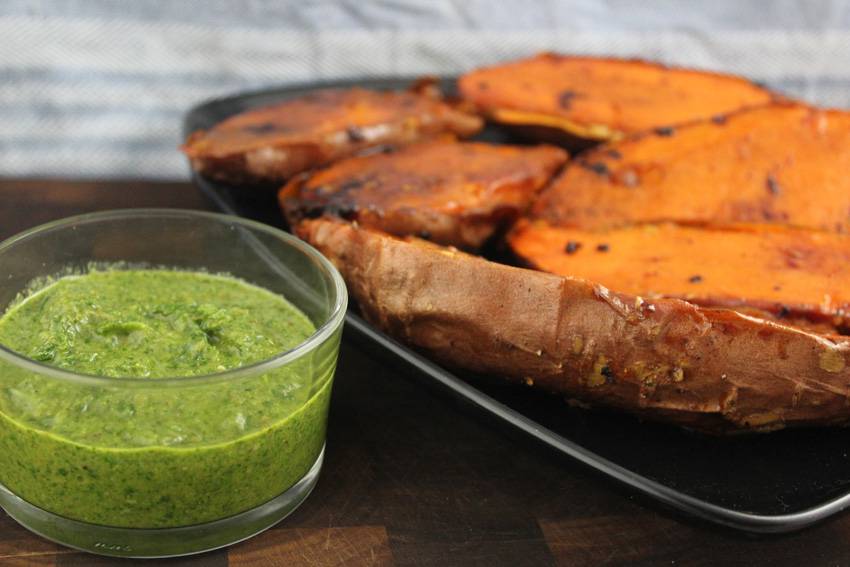 Defying comfort food, the second recipe is a reminder that, even in winter, you don't need cream, butter, or grease to add flavor to dishes. For these Sweet Potatoes with Watercress salsa verde, first make the fiber-rich sweet potato skins more palatable with a rubbing of garlic: a vegetable long-hailed for its medicinal properties. Then add zest and brightness with the watercress salsa verde. I promise you will want to douse your entire plate in this herbaceously piquant green sauce. Your body will actually be glad you made a big batch.
So here you have two super-green, superfood dishes to make once and enjoy all week. It's so easy eating green.
Baked Eggs with Watercress
Makes 6
1 bunch watercress
6 eggs
1/4 cup milk
1/4 cup white cheddar cheese, shredded (optional)
2 tablespoons parsley, finely chopped
Olive oil for oiling pan
Preheat oven to 350 degrees. Oil a 1/2-cup capacity muffin tin with olive oil. Rip apart watercress and stems into smaller pieces and divide among 6 cups of muffin tin. In a large bowl, whisk together eggs, milk and salt and pepper to taste. Stir in cheese and parsley. Pour egg mixture over watercress. Bake for 17-19 minutes until puffy, but firm to the touch.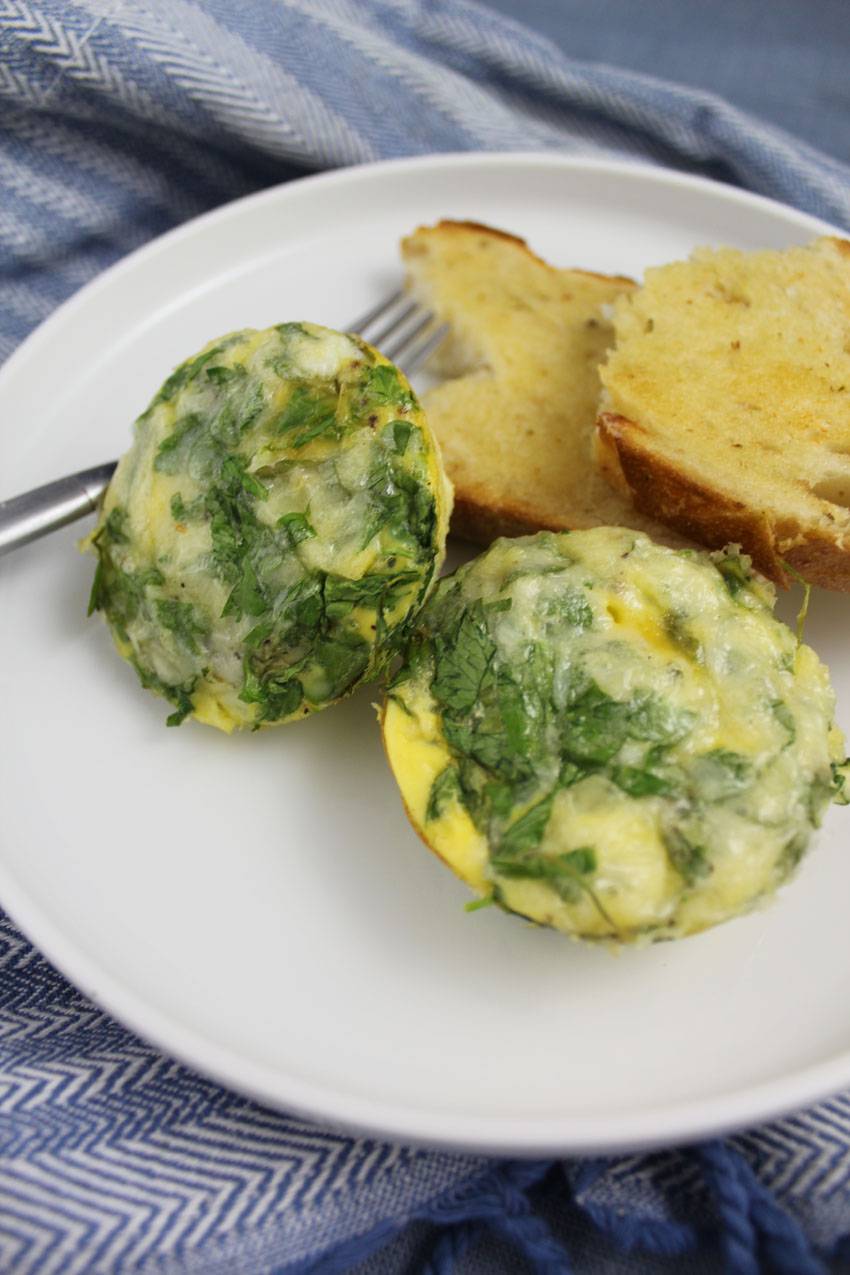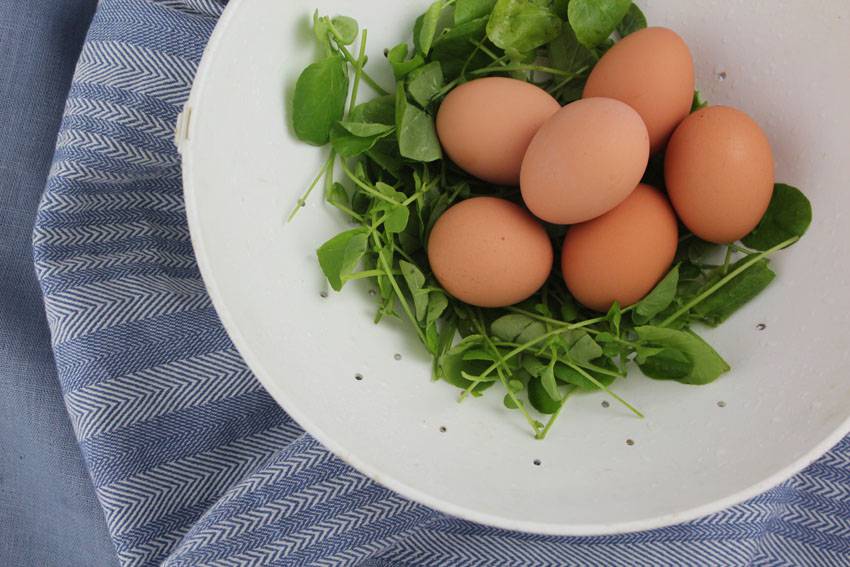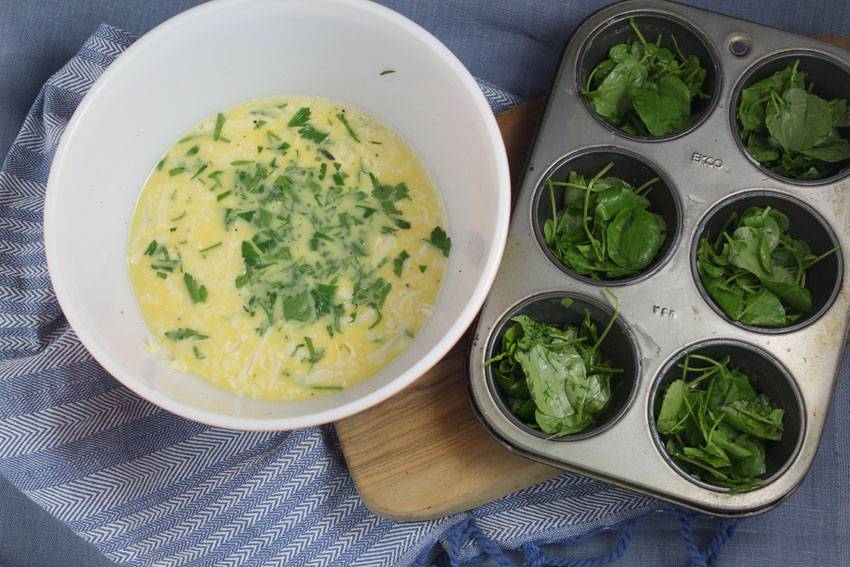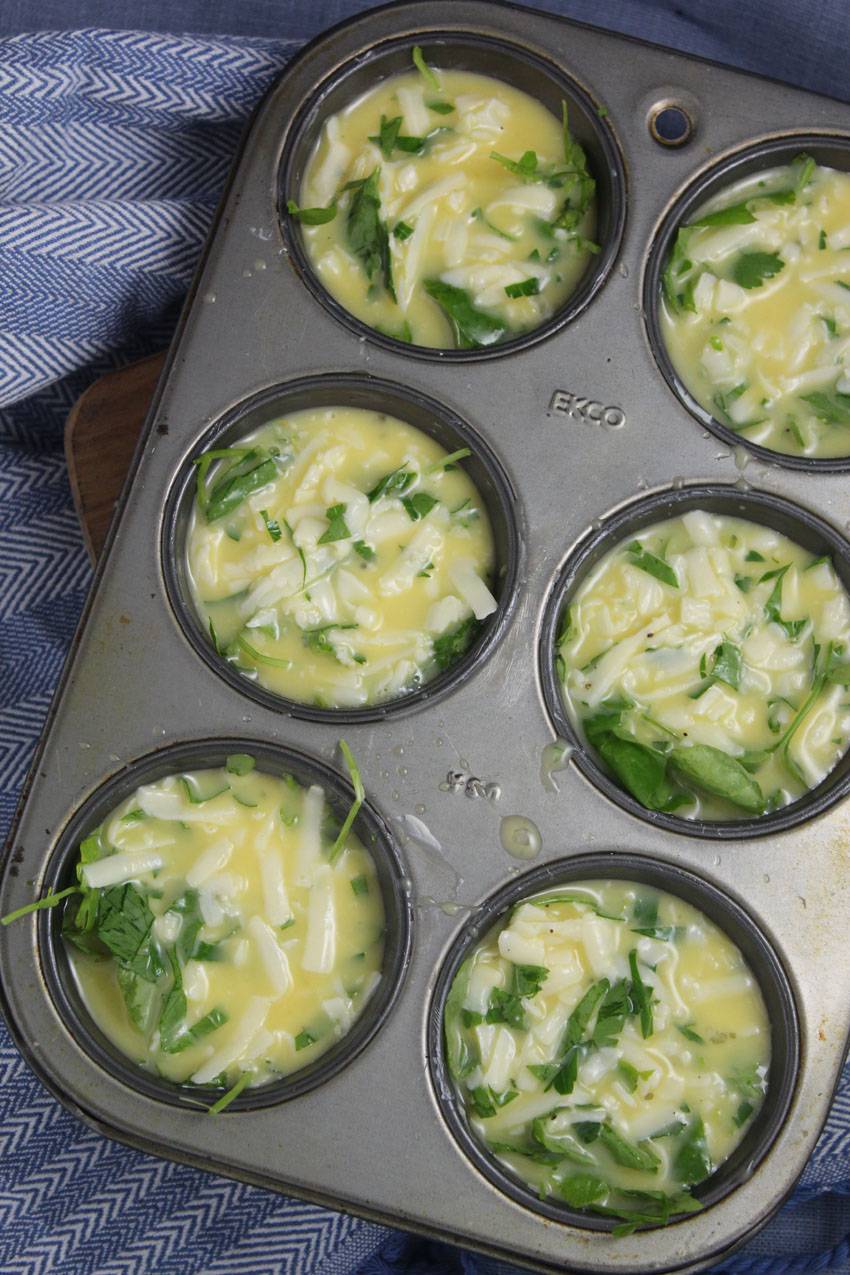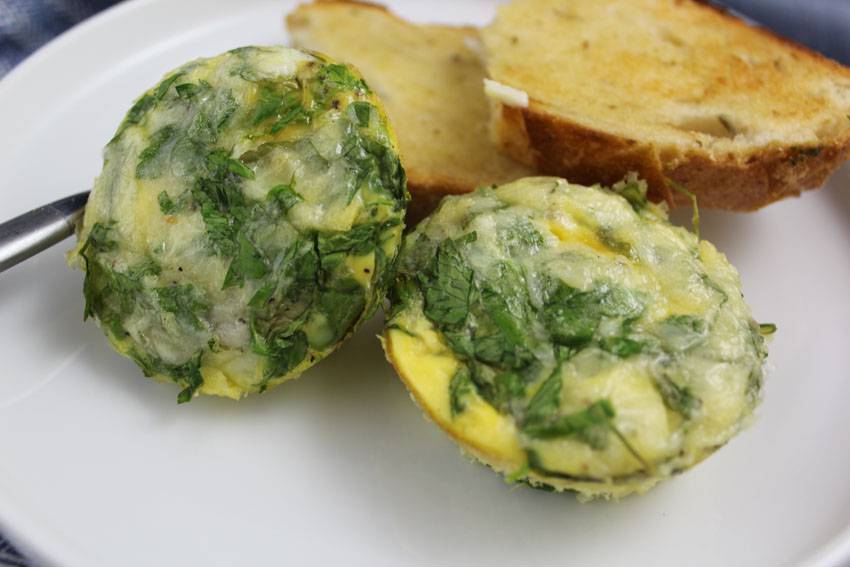 Roasted Sweet Potatoes with Watercress Salsa Verde
Serves 6
3 pounds sweet potatoes, from 3-5 sweet potatoes of equal size
5 cloves garlic
1/4 cup olive oil, plus 4 tablespoons
3/4 cup watercress, packed
1/2 cup flat leaf parsley, packed
1/2 cup mint, packed
4 anchovies
1/4 cup capers
Juice of half a lemon
Preheat oven to 400 degrees. Scrub whole sweet potatoes clean. Finely chop 3 cloves garlic and mix with 4 tablespoons of olive oil. Rub sweet potatoes with 1/2 garlic mixture, salt and pepper. Spread on a large baking pan and roast, turning once, for 30 minutes, until tender. Carefully slice each sweet potato in half lengthwise then brush with remaining garlic mixture. Roast for 15-20 minutes more.
Meanwhile, add watercress, parsley, mint, remaining 2 garlic cloves, anchovies, capers and lemon juice to bowl of a food processor or blender and pulse until finely chopped. With the motor running, pour in 1/4 cup olive oil and pulse until smooth. Season to taste with salt, pepper and more lemon juice, if needed.
Sweet potatoes and watercress salsa verde can each last several days in the fridge. Store separately and cover salsa verde with a layer of olive oil to prevent discoloration.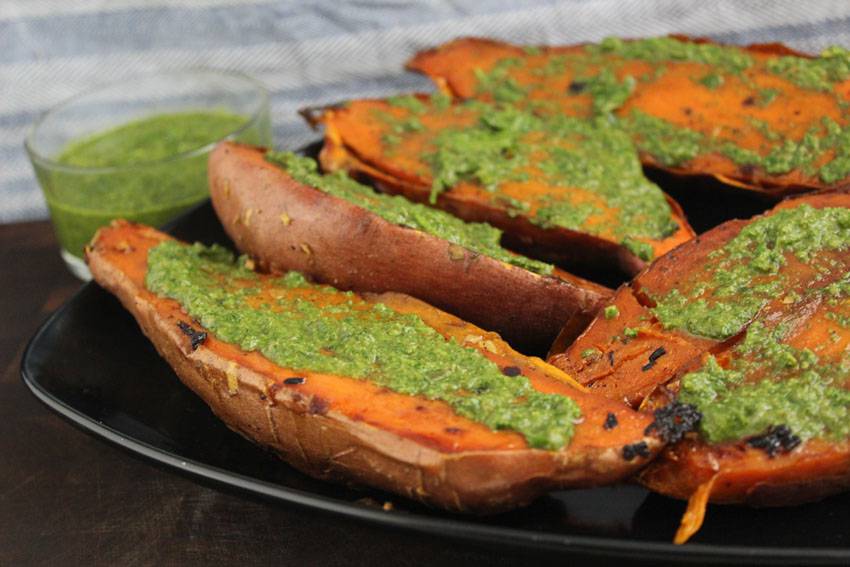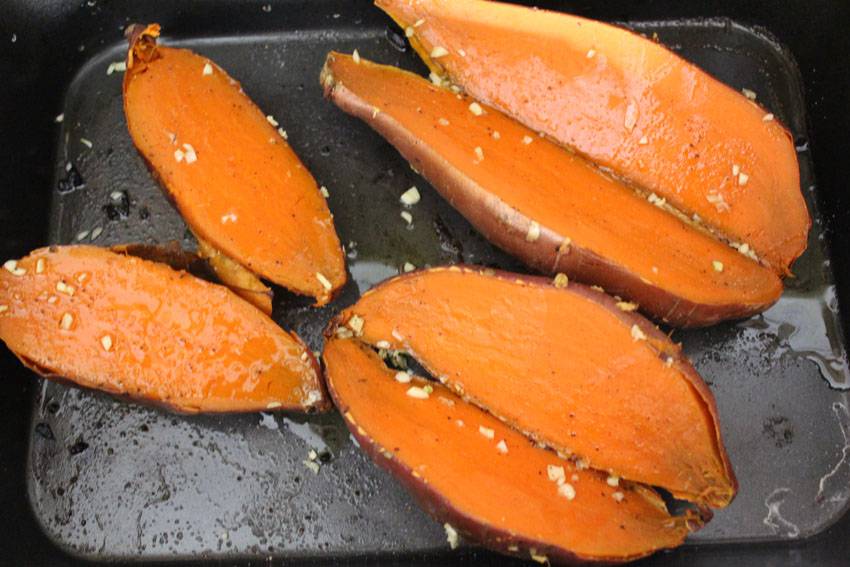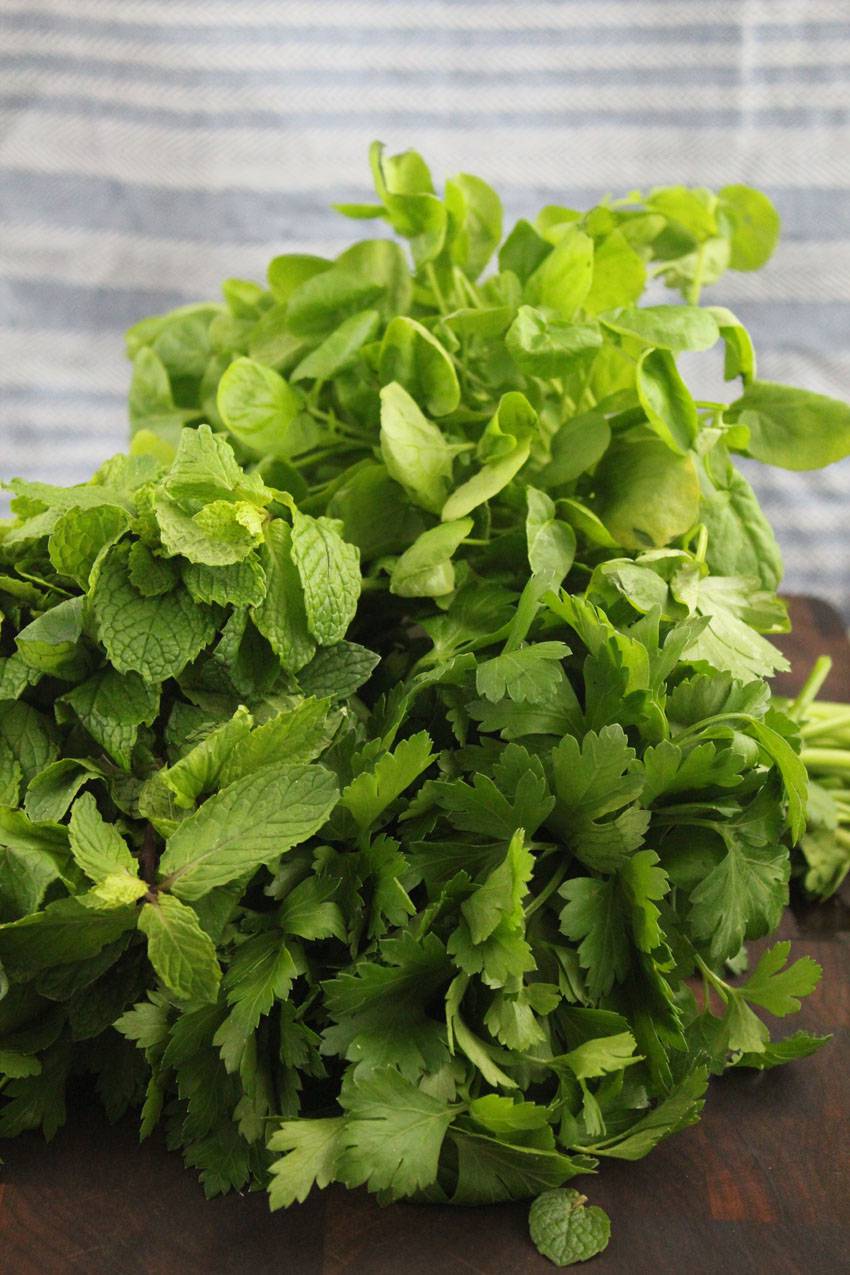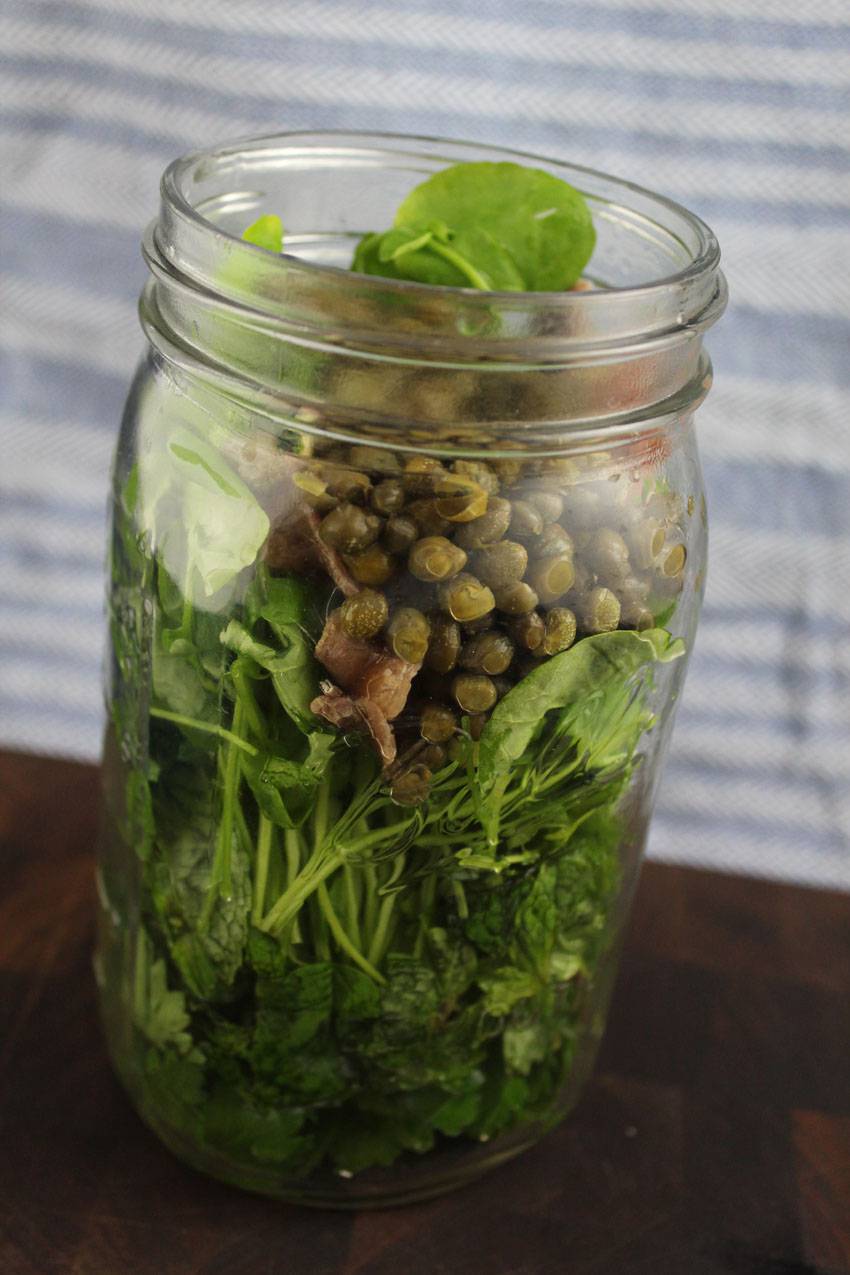 And don't forget, buying your ingredients at Whole Foods with your Blue Cash Card from American Express means an additional 2% cash back. So get shopping and get cooking! Enroll here.
I was selected by American Express to contribute to the Blue Cash Card #2Ways2Percent campaign. As such I was paid for my services, but all opinions in general and about American Express are my own.
I believe the right tools can make cooking easier and more enjoyable so I've linked to some of my favorite products. If you buy via my link, I may earn an affiliate commission. Thank you for your support!