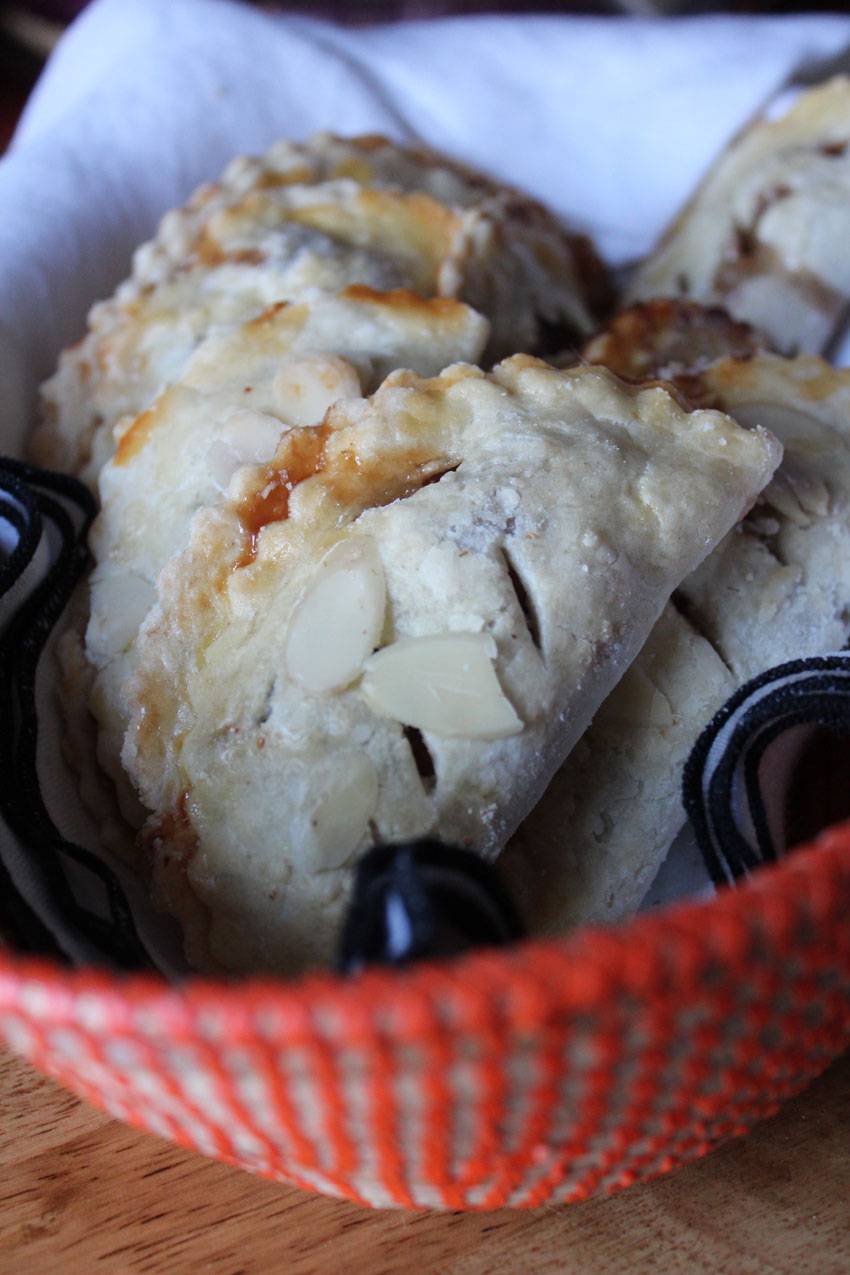 Resolved: 2015 will surpass the succcess of 2014 to be my best year ever.
The past 12 months, leading with the viral explosion of traffic to this site, have been filled with happiness in the accomplishment of my personal and professional goals. This success in 2014 due in large part to simple but thoughtfully created list of objectives I wrote and stored on the Kindle I carried everywhere. The list helped me to understand what I was striving for and course correct when focus was lost to life's many (and often welcome) distractions. And so for 2015 I am again making a list of goals to help me lead a balanced and successful life. These are not New Year's resolutions of telling myself I cannot have or do something; that's too much negativity. Instead, these are behavioral changes that will have a lasting impact on my health and happiness. Here are my personal goals:
Create more routine in my cleaning schedule. Since I live alone, I often get lazy and leave things out of place which creates clutter and obstacles to cooking and working. I want to set up a cleaning schedule, which includes washing all dishes before I go to bed, so my apartment is always ready to entertain company.
Go to sleep healthfully. In high school, every night before bed I would stretch and do about 200 crunches. Now, I often fall asleep with all of the lights on and the TV blaring. I might not get back that 24-inch waist, but I'd like to be as limber as my teenage self and make sure I'm not wasting electricty as I sleep.
Find more fun in fitness. With the execption of walking through the city a lot (sometimes 6.5 miles to the farmers market) and occassionaly training for fun runs, I don't work out. Though I look and feel fit, I want to focus more on heart health and be stronger for whatever life throws at me. So I'm going to join my friends on group runs and biking excursions more and create a schedule so "I'm too busy" does not become an excuse.
Plan for breakfast and lunch. I'm often serendipitous in trying new cooking projects as I get inspiration for recipes to develop for this blog. That's a euphemism for saying that my fridge swings widely from packed with cooked food to completely barren. I am going to make a stronger effort to plan, pre-cook, and/or freeze healthy foods for breakfast and lunch so my eating is not competing with my work content…and I'm not resigned to contradicting my food beliefs (and my budget) by ordering takeout because there was nothing appropriate to eat.
Become multilingual again. There was a time that I could speak, read and write each Mandarin and French fluently. Now I speak Frinese, an incomprehensible mix of Chinese grammar and French words. I am going to study each day to regain, retain and grow my language skills and work to add Spanish to the list.
Always follow up. I meet so many amazing people but I have a really bad habit of not following up to take the connections further. Bla
me it on the incredibly shy child I once was added to the need to protect myself against overcommitting when I'm stretched thin. Whatever pretense, I'm committing to always following up in 2015.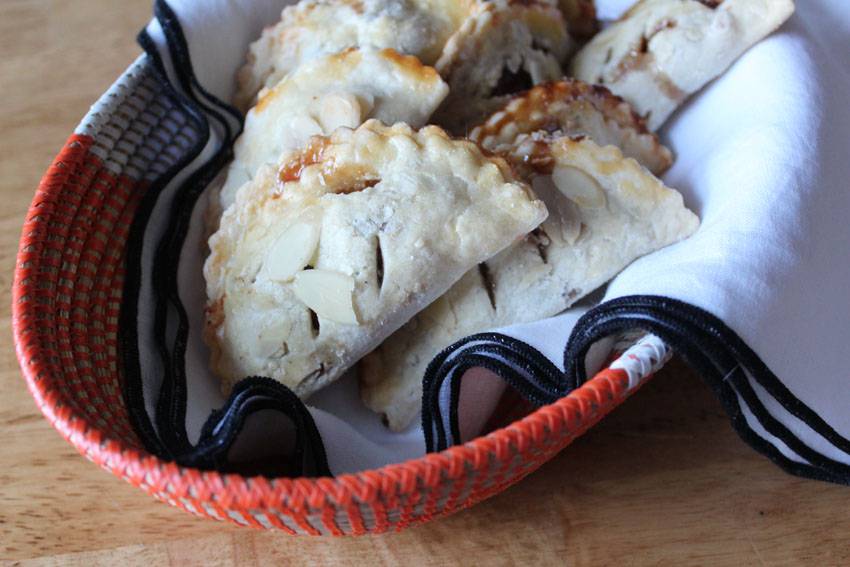 So those are my goals and my intentions. I hope you'll keep commenting and challenge me to stick with them! Here's a happy little treat to enjoy while you're doing some goal-setting of your own. Most of the ingredients are pantry staples, so keep a few things in stock for the cold winter days and you won't need a run to the store. These hand pies are really yummy any time of day and enough for a crowd. Cheers to 2015!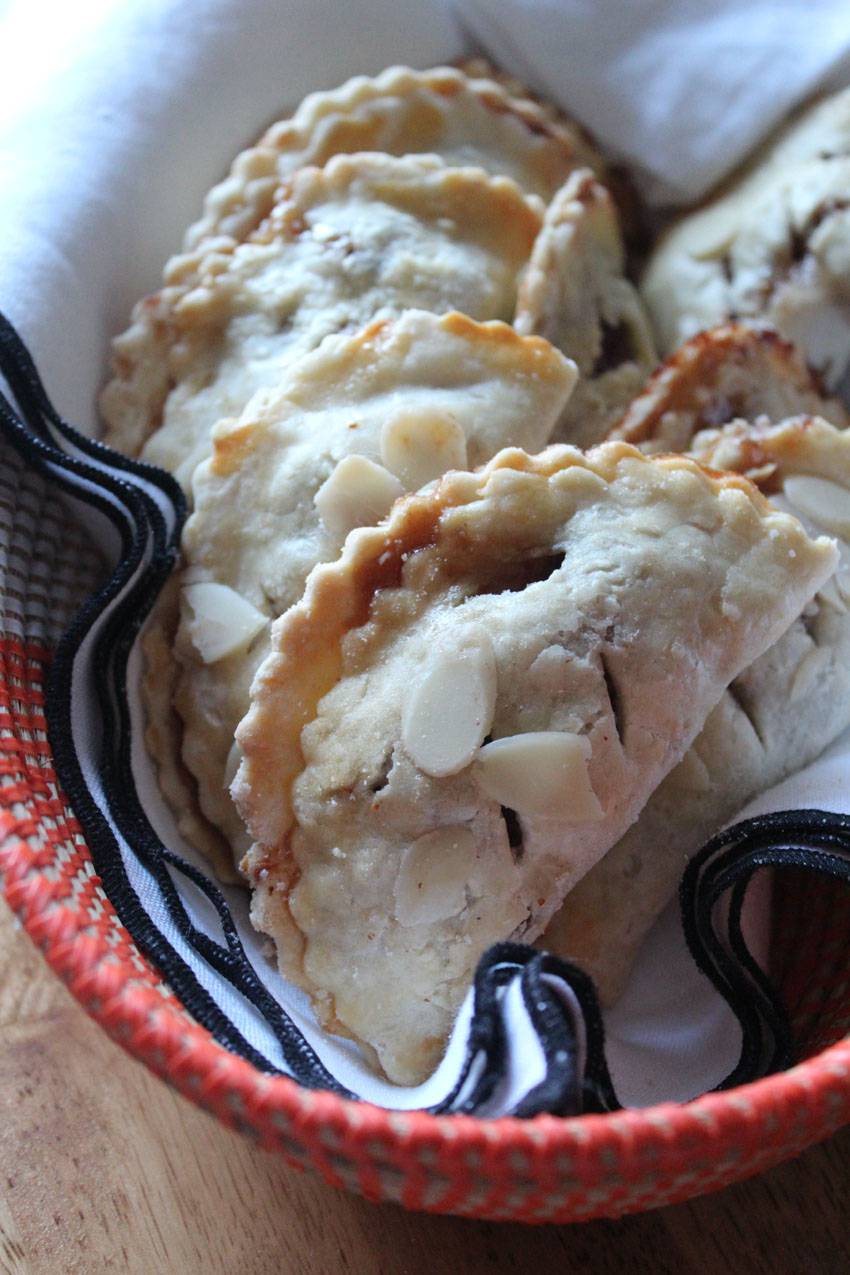 Dried Apricot, Fig and Cherry Hand Pies
Ingredients
2 cups Riesling, or other sweet white wine
1 cup water
1 cup dried black Mission figs, stemmed and chopped
1 cup dried apricots, halved and chopped
½ cup dried tart cherries
½ cup golden raisins
¼ cup sugar
1 teaspoon ground ginger
1 teaspoon vanilla extract
2 Tablespoons fresh lemon juice
1 egg
1 Tablespoon milk
½ cup sliced almonds (optional)
Instructions
Prepare pie crust dough, wrap in plastic, and chill until ready to use.
In a large pot, bring Riesling, water, dried fruit, sugar, ginger, vanilla extract and lemon juice to a boil and boil for 3 minutes. Reduce heat to low and simmer 2 minutes. Remove from heat and cool to room temperature.
Preheat oven to 350°. Roll out pie crust on a lightly floured surface to ⅛" thick. Cut dough into 4-inch rounds using a cookie cutter or glass. Arrange rounds on a parchment- or silicone mat-lined baking sheet. Spoon about 1.5 tablespoons fruit mixture onto each round. Gently fold dough in half and press edges to seal.
Whisk together egg and milk in a small bowl. Brush egg wash over each hand pie. Cut two or three small slices into the top of each pie to vent. Sprinkle with almonds. Bake for about 15 minutes, until golden.
I believe the right tools can make cooking easier and more enjoyable so I've linked to some of my favorite products. If you buy via my link, I may earn an affiliate commission. Thank you for your support!