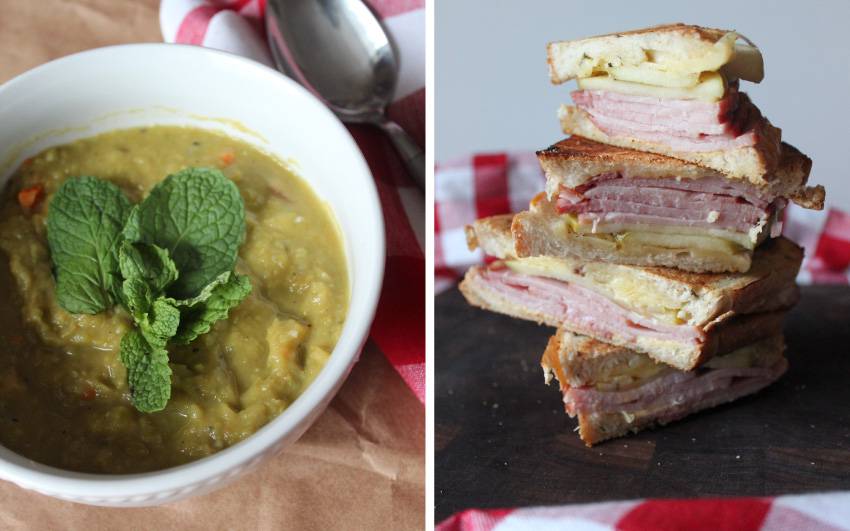 Glorious honeyed and clove-studded hams are in season around these parts. Equally majestic are ham leftovers, which lose no amount of their appeal in the days that follow. I always sneak into the kitchen first-thing on an after-holiday morning to indulge in a bowl of macaroni and cheese with ham. Then I turn my sights on a few more composed dishes until every morsel of the meat, fat and bone have bestowed their flavorful blessings. Here's a little motivation to rescue that neglected end of the spiral ham or a valid premise to buy a petite ham just for these dishes. Enrolled Blue Cash Card holders from American Express can earn an additional 2% cash back on purchases from Whole Foods through February!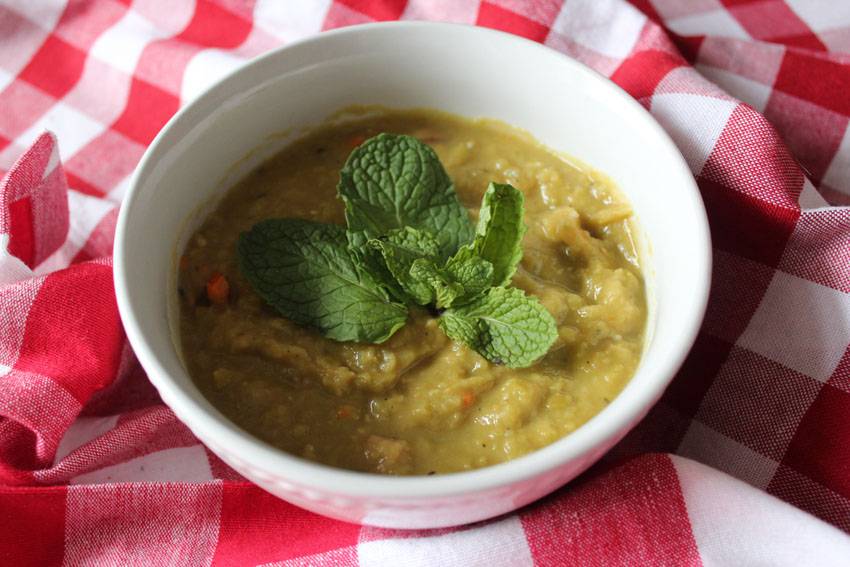 In my second month of the #2ways2percent campaign I was challenged to come up with contrasting recipes for the same ingredient; one classic and one creative use of ham. After some well-timed travel in ham country, AKA Virginia, my original idea for the classic recipe was confirmed. Split Pea Soup is exactly what my grandmother would do with her leftover hams. I used to think peas were yucky until I experienced her soup's added appeal from ham, large carrot chunks and garnish of fresh herbs. That adolescent discovery helped to see me through college as I easily made several hearty and healthy meals with one big pot. The flavors meld and enhance each day in the fridge or last for months in the freezer for lazy winter lunches.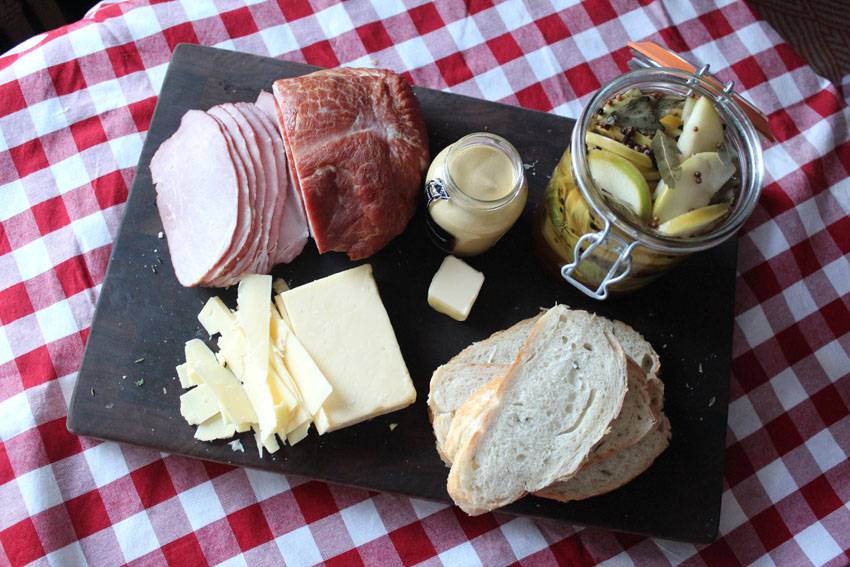 For a creative new approach to ham, I wanted to take my shot at innovating upon the classic ham and cheese sandwich. The recipe seem simple but there's actually a lot of wiggle room to explore the perfect bread yeastiness and chewiness, the right cheese saltiness and creaminess, and the ideal mustard spiciness and crunchiness. I chose a medium-density boule of rosemary bread, an extra sharp white cheddar cheese, and Maille's HOT Dijon mustard (emphasis appropriately theirs). And then I reached for something fresh and crisp to balance the meaty ham…
This is that point in designing a new recipe where every random idea is taken seriously and some get mixed and mingled. Going for a Cuban sandwich meets pork tenderloin with baked apples, "apple pie pickles" were born. The crisp apples and spiced brine brighten the textures and flavors with just enough sour. Give this a try and let me know what you think! I'm going to keep playing with the pickles and they brine in my fridge. Apple pie frickles and apple pie picklebacks, anyone?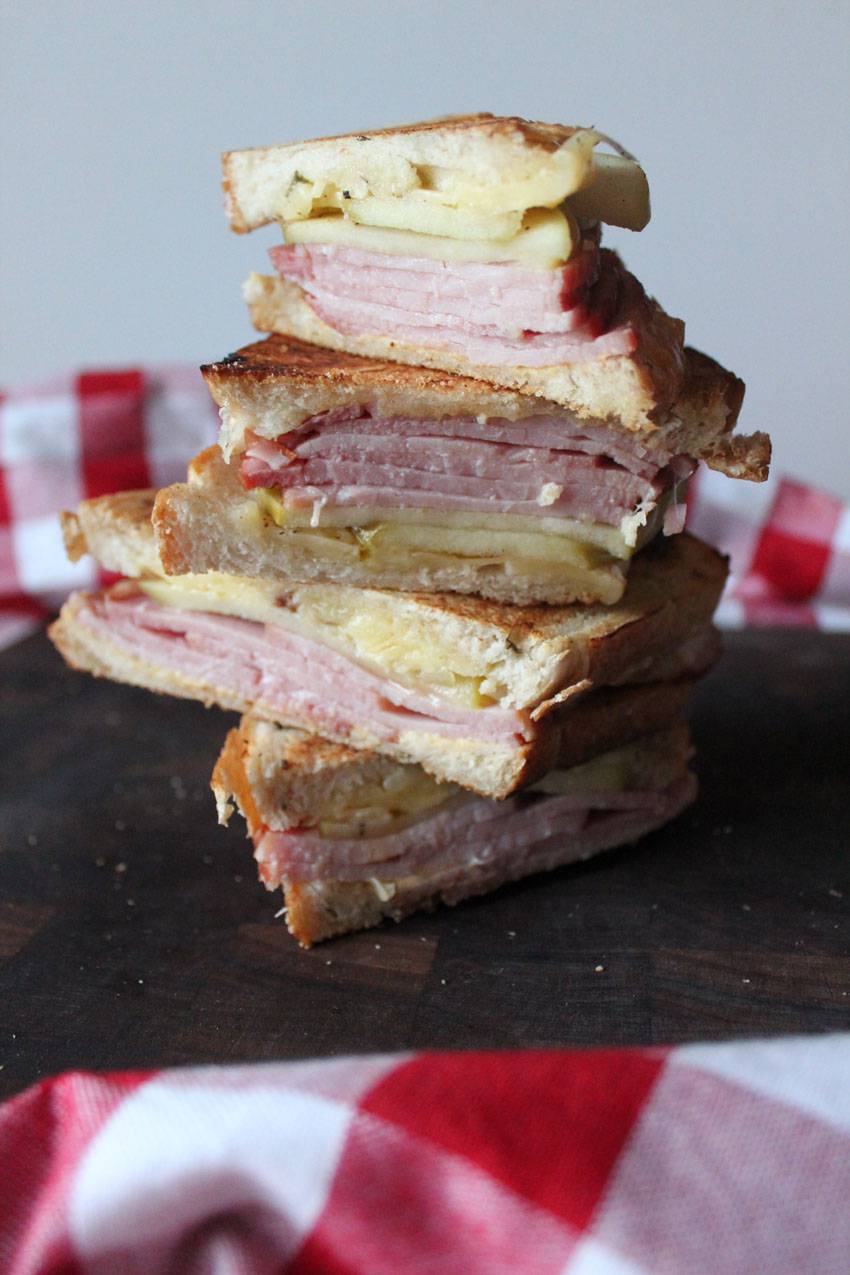 Ham and Split Pea Soup
Serves 6
2 Tablespoons olive oil
1/4 pound ham, cubed
1 small onion, diced
2 stalks celery, diced
2 carrots, cut into large chunks
2 cloves garlic, minced
1 pound green split peas
1 teaspoon dried thyme
6 cups water
Fresh mint, parsley or cilantro to garnish
Heat two tablespoons olive oil in a large pot over medium heat. Add ham and cook, stirring occasionally, until browned on all sides. Add onion, celery, carrot and garlic and cook until onion is translucent. Add peas, thyme and water and bring to a simmer. Cover and cook until peas are tender, about 30 minutes. Add more water if the pot becomes dry and season to taste with salt and pepper. Serve warm with garnish of fresh herbs. To reheat, stir in a little bit of water and microwave on high.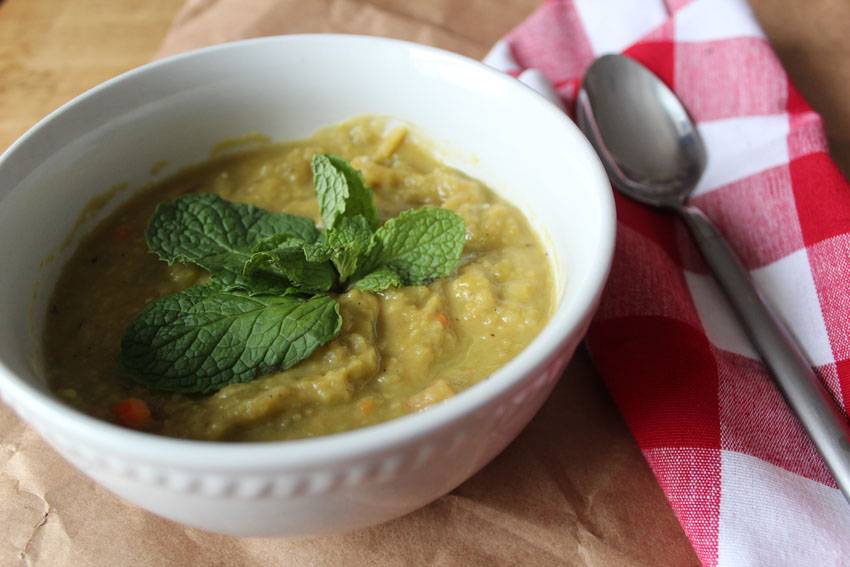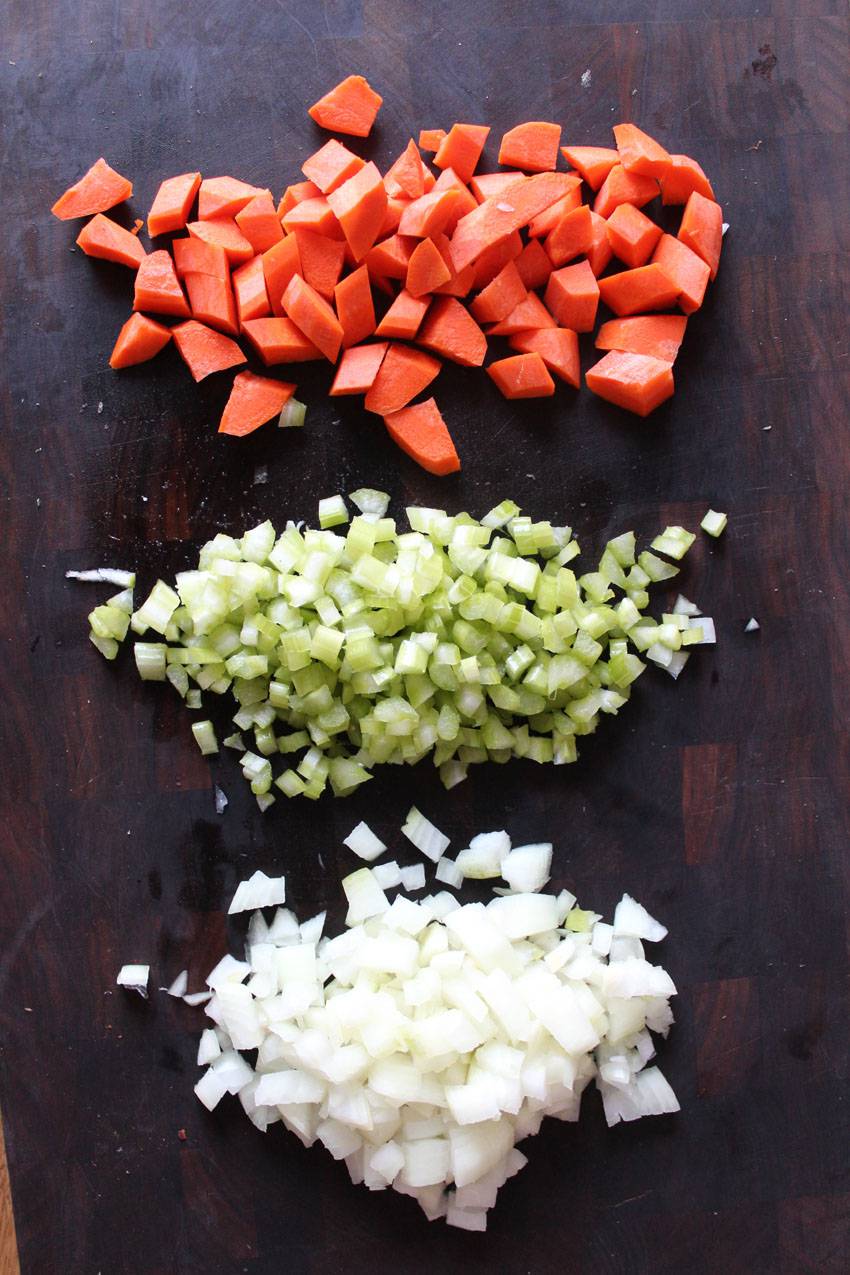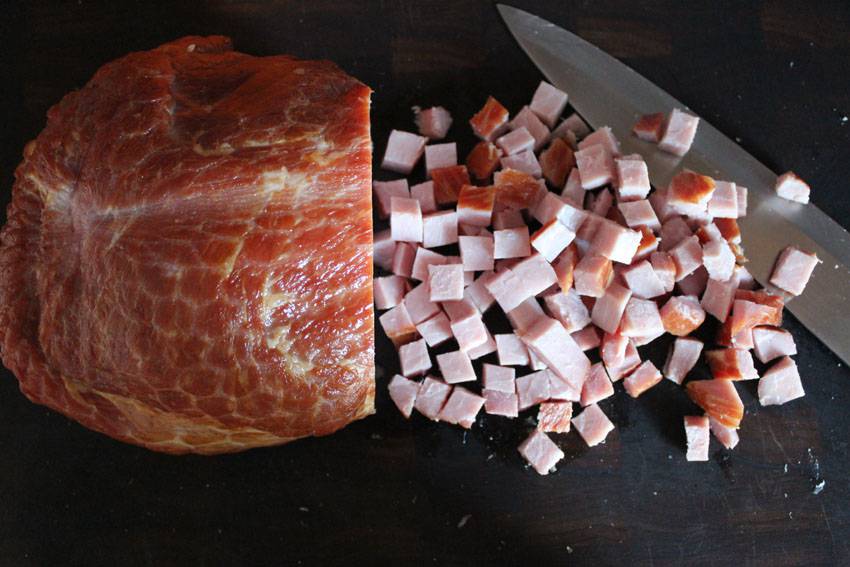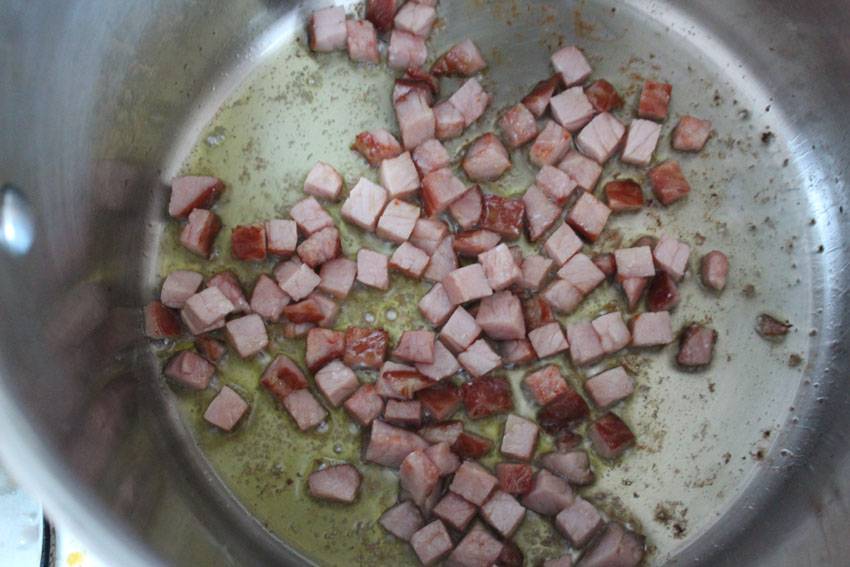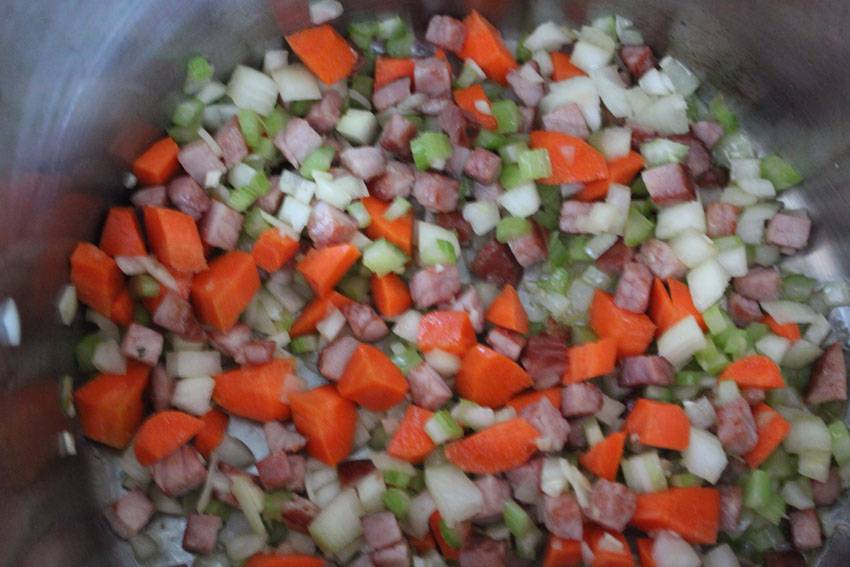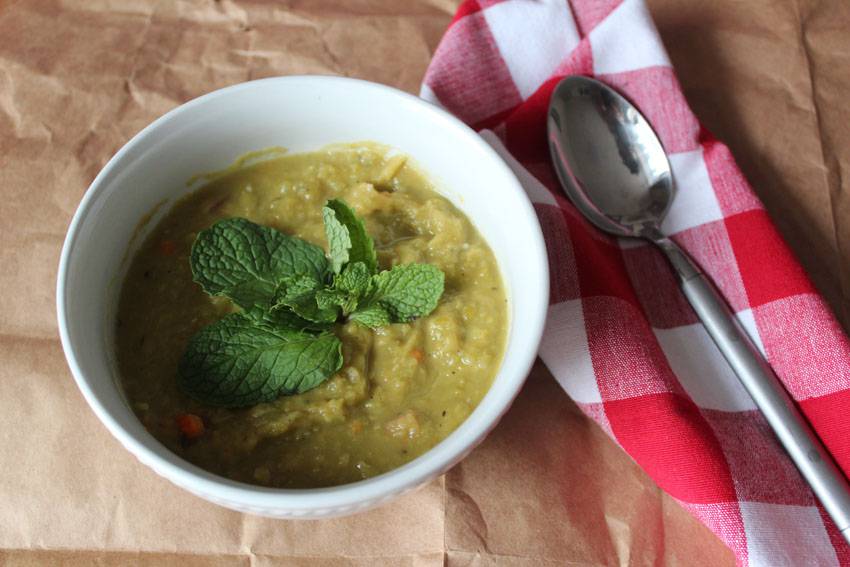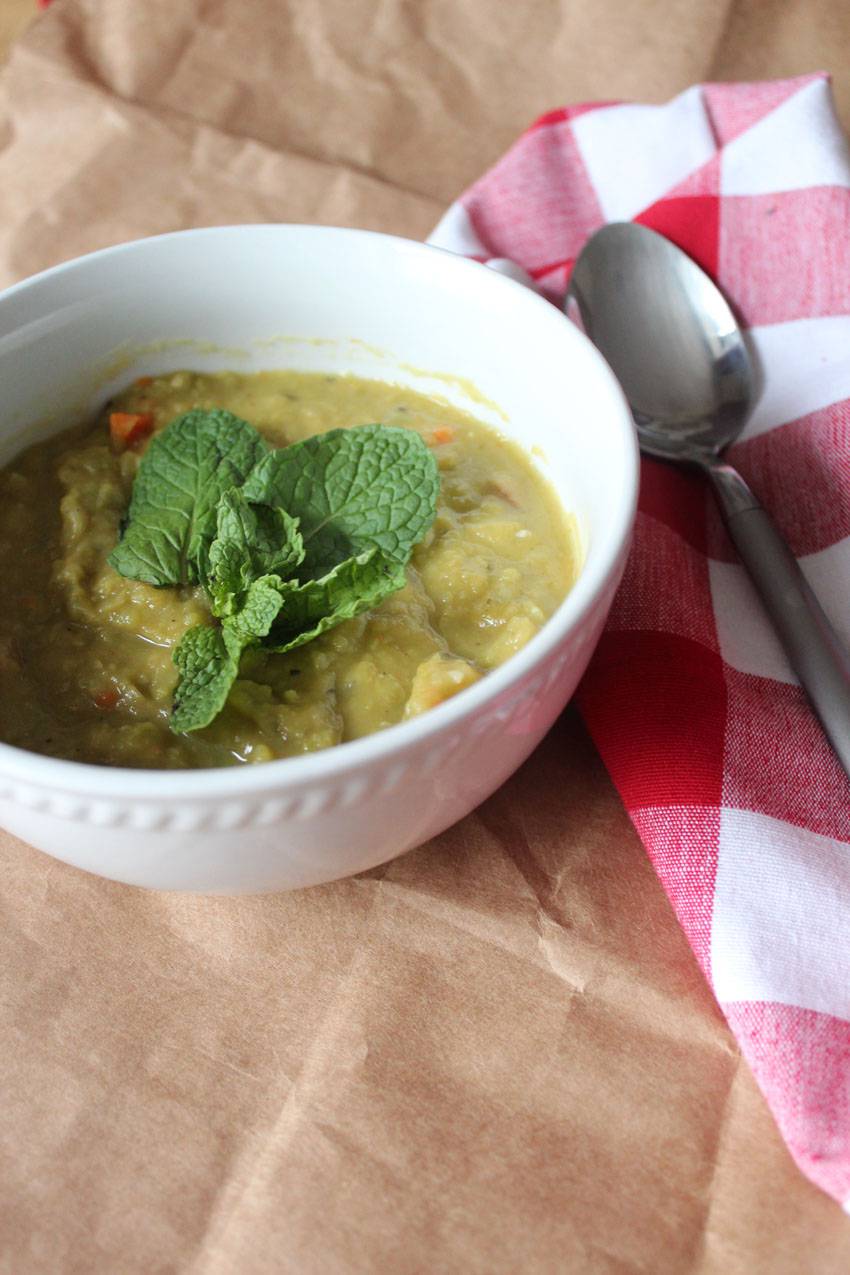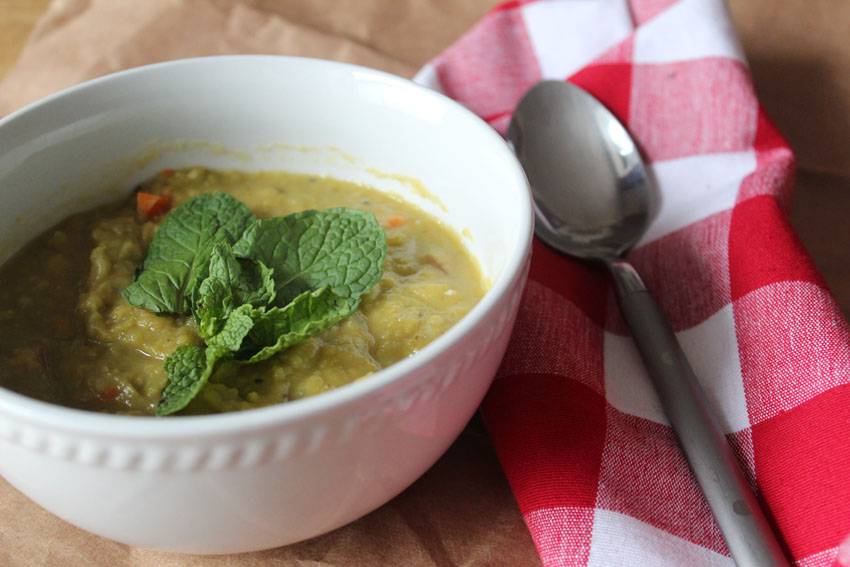 Ham and Cheese Sandwich with Apple Pie Pickles
Bread
Ham
White cheddar cheese
Apple pie pickles (recipe follows)
Hot Dijon mustard
Spread Dijon mustard on one slice of bread. Stack evenly with sliced ham, apple pie pickles and cheese, leaving cheese nearest to bread so it will melt. Heat a small amount of butter in a skillet over medium heat. Cook sandwich for 2-3 minutes on each side, until bread is toasted and cheese is melted. Serve warm.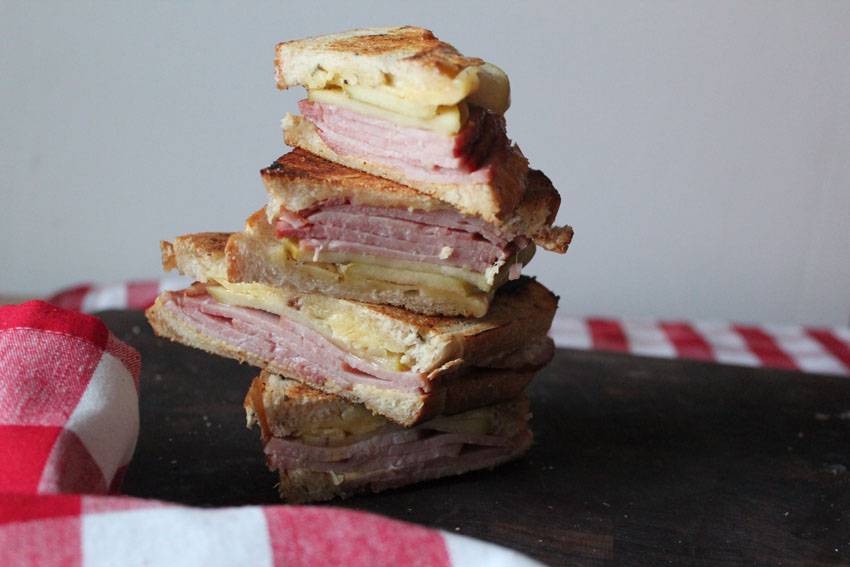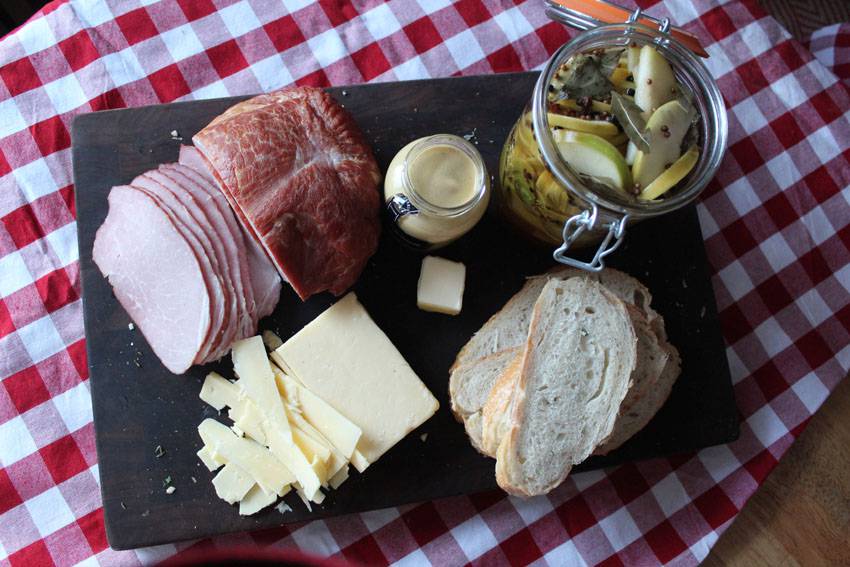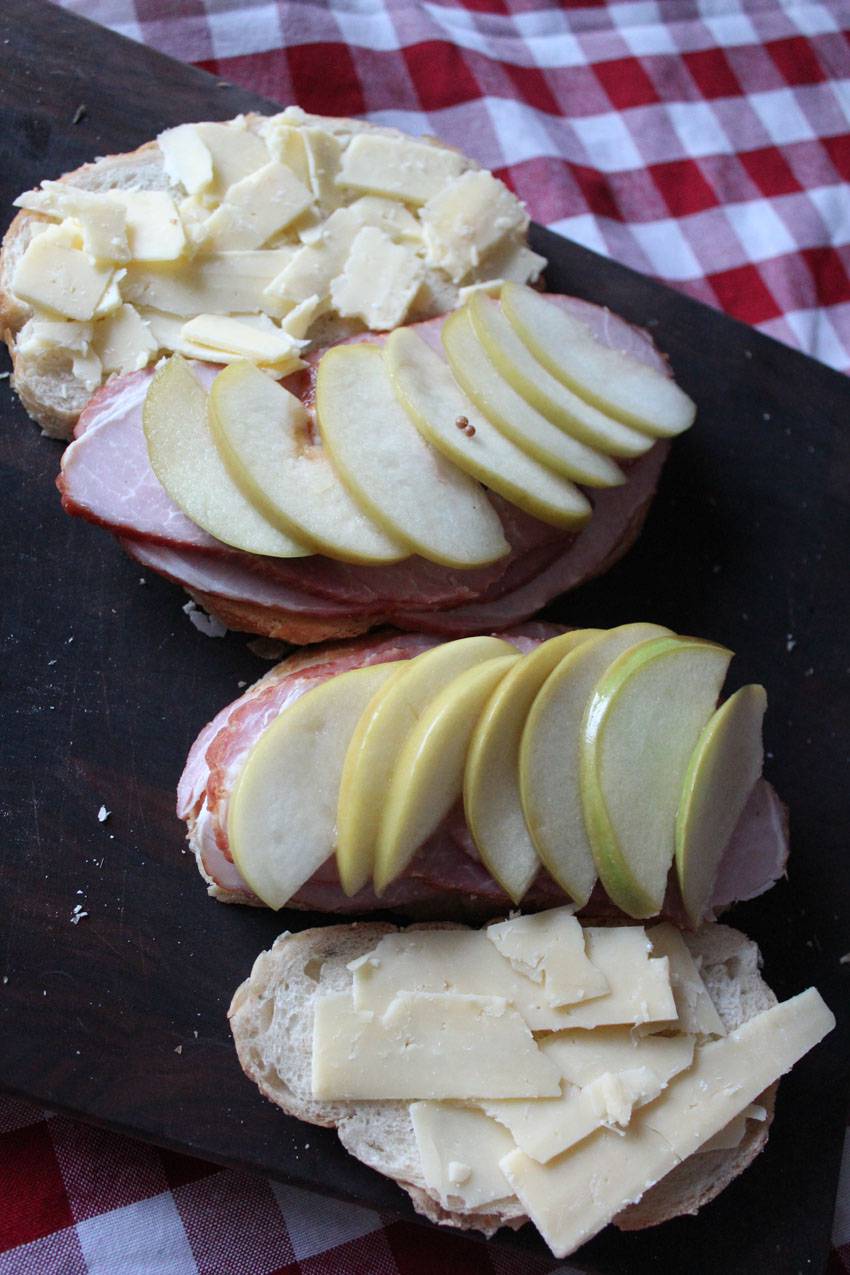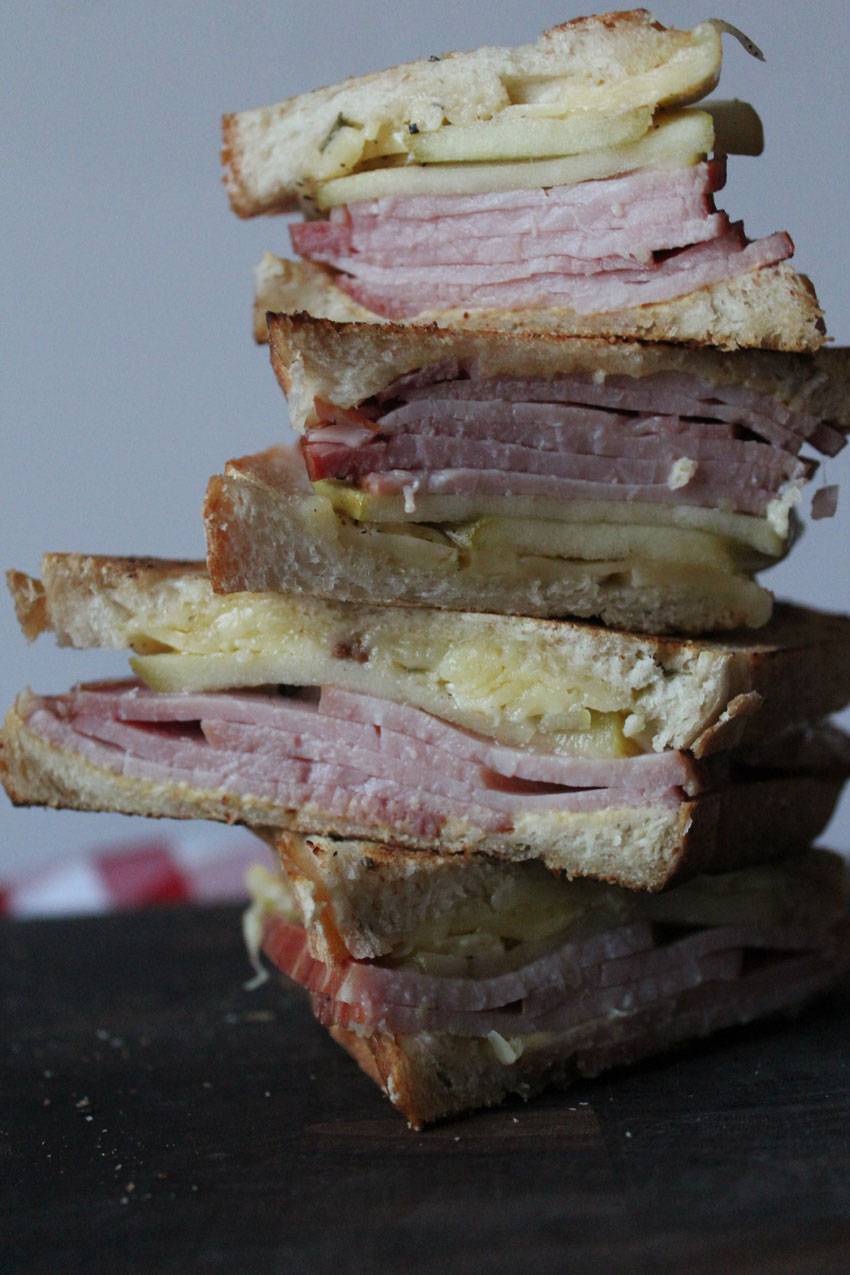 Apple Pie Pickles
Adapted from Brooklyn Supper's recipe for Pickled Carrots
3 large Granny Smith apples
4 cinnamon sticks
1 1/4 cups apple cider vinegar
1 1/2 cups water
1/3 cup sugar
2 Tablespoons salt
10 whole cloves
8 bay leaves
1 1/2 Tablespoons whole coriander
1 1/2 Tablespoons whole black peppercorns
Core and thinly slice apples then pack into mason jars with cinnamon sticks. In a small pot, cook remaining ingredients over medium heat until sugar and salt dissolve. Remove from heat and carefully pour pickling liquid over apples, dividing spices evenly among jars. Gently tap jar against the table to release any air bubbles to the top. Seal immediately and cool. Refrigerator for at least 2 hours before serving and up to a few weeks.
I was selected by American Express to contribute to the Blue Cash Card #2Ways2Percent campaign. As such I was paid for my services, but all opinions in general and about American Express are my own.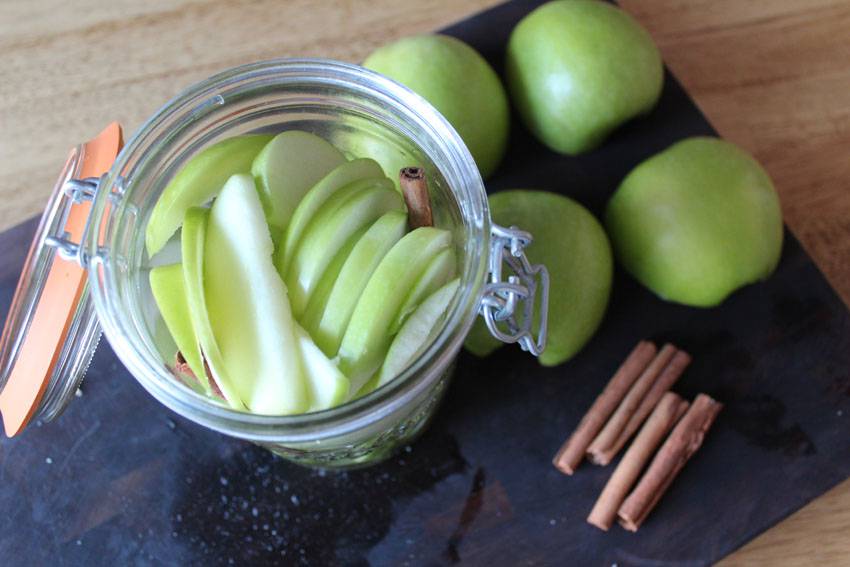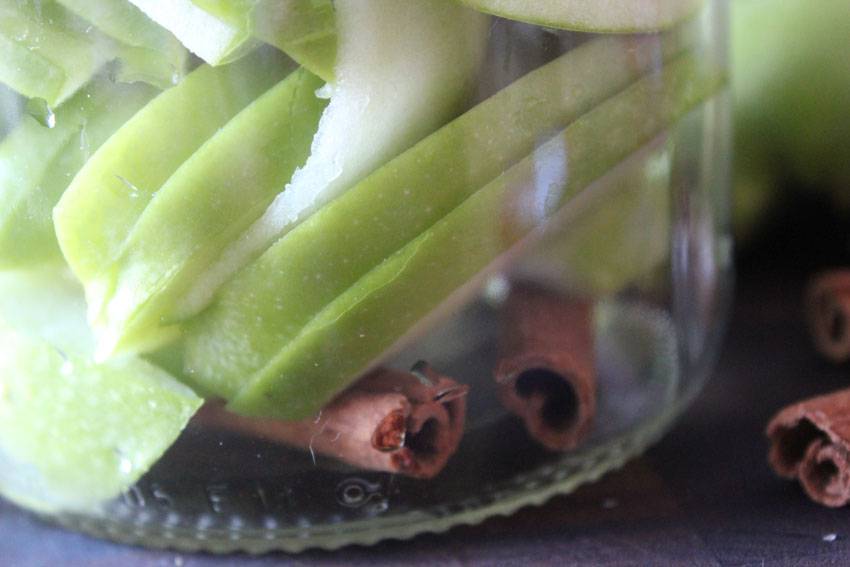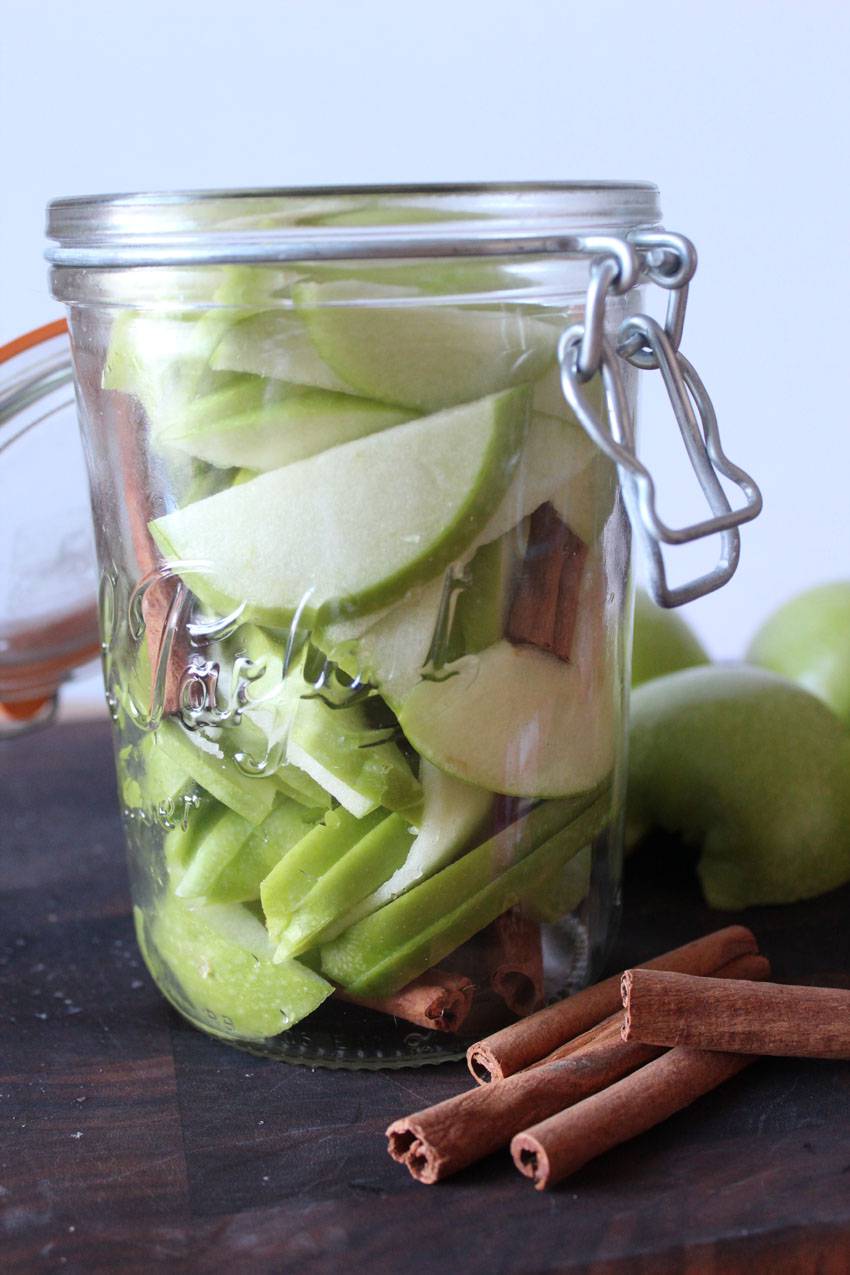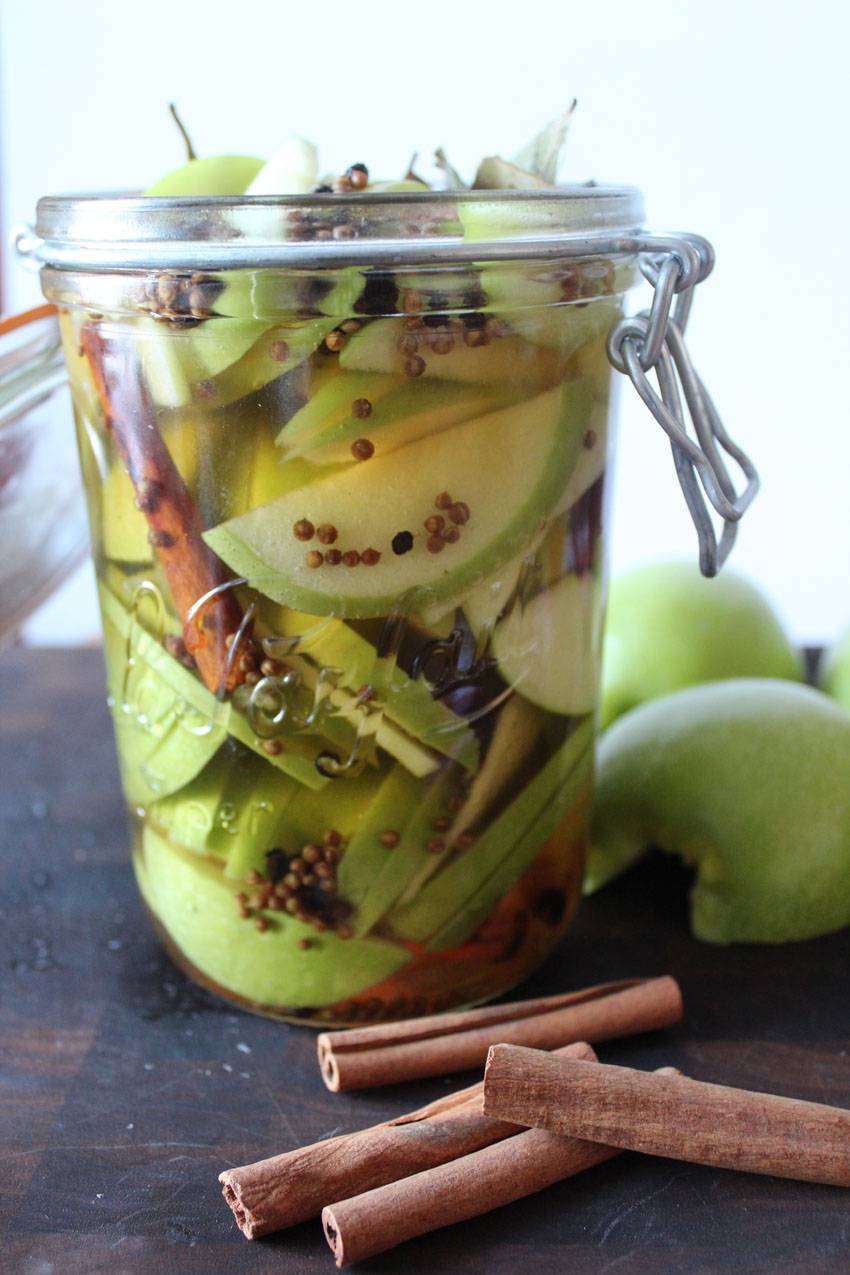 I believe the right tools can make cooking easier and more enjoyable so I've linked to some of my favorite products. If you buy via my link, I may earn an affiliate commission. Thank you for your support!