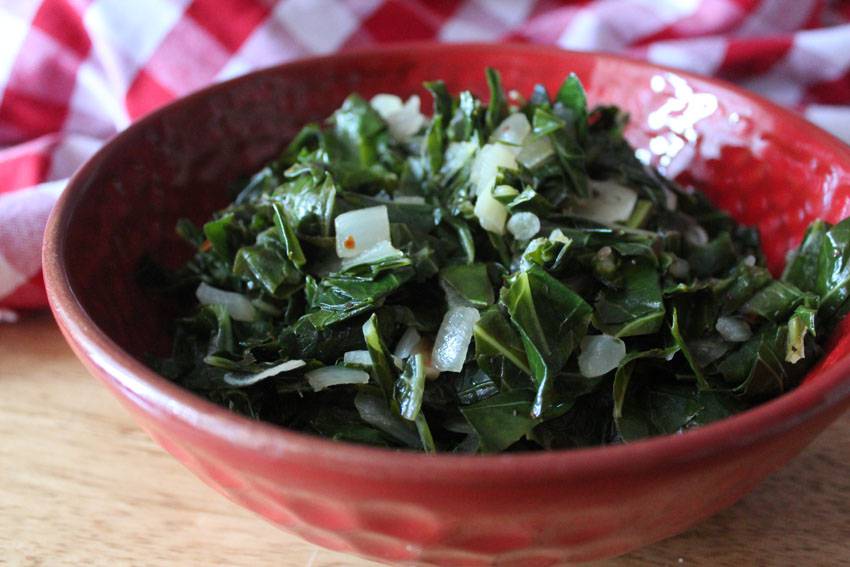 I earned a bit of Twitter fame this September for this tweet:
"Collard Greens Are The New Kale" #VogueArticles

— Robyn Burgess (@runawayapricot) September 11, 2014
As the hashtag suggests, my tweet was in response to a Vogue Magazine article which declared, "We're Officially in the Era of the Big Booty." There's no denying that big booties are currently saturating pop culture via twerking and belfies (butt selfies), but the fact of the matter is that to African-Americans big booties have always been in. We didn't need Nicki Minaj to sample the hook to declare, "I like big butts and I cannot lie." And we definitely won't stand for Iggy Azalea claiming "I'm queen big booty." And so with the requisite level of sarcasm and shade, Black twitter and I ripped apart the article with other staples of Black American culture that might be claimed (colonized, gentrified, whitewashed) and popularized. Are collard greens the next frontier?
I'll pause here to acknowledge that while collard greens are principle to soul food, I really did not like them growing up. For me, there's nothing worse than greens that have too much vinegar or have the slightest amount of burnt taste. Unfortunately, my mother was a pro with both of those mishaps and it turned me off to greens even when my grandmother or aunt cooked them right. But collards rightly earn their place on any soul food menu. Slow simmered with a smoked meat like ham hock, pork neck bones, or turkey wings (if your a health-conscience family), collard greens are a mellow flavor to balance the rich flavors of macaroni and cheese, fried chicken, smothered pork chop, ribs, and/or yams with which they might be served. Since collards resemble the folds of dollar bills, there's an old Southern superstition to eat greens on New Year's Day, along with coin-like black-eyed peas, for wealth in the new year.
We want wealth and health for 2015. The downside of slow simmering collard greens for about 40 minutes to soften the hardy leaves and stems, as any soul food recipe would advise, is that most of the rich nutrients from the greens are released into the cooking liquid. And unless your planning to drink that flavorful green water, known as pot likker, you're really missing out on the great nutritional benefits of collards. The new school for greens means cooking them faster and keeping them a little more firm and vibrant dark green. Instead of a neck bone or other cheap cut of meat that becomes only tender enough for eating through slow cooking, you could use ham or bacon. Or, create a vegetarian/vegan version like I have done here with chili flakes or spice, honey for sweet and just enough vinegar to balance and brighten the greens. Soul food lovers, new school kale lovers, white, Black and everything in between will love this recipe.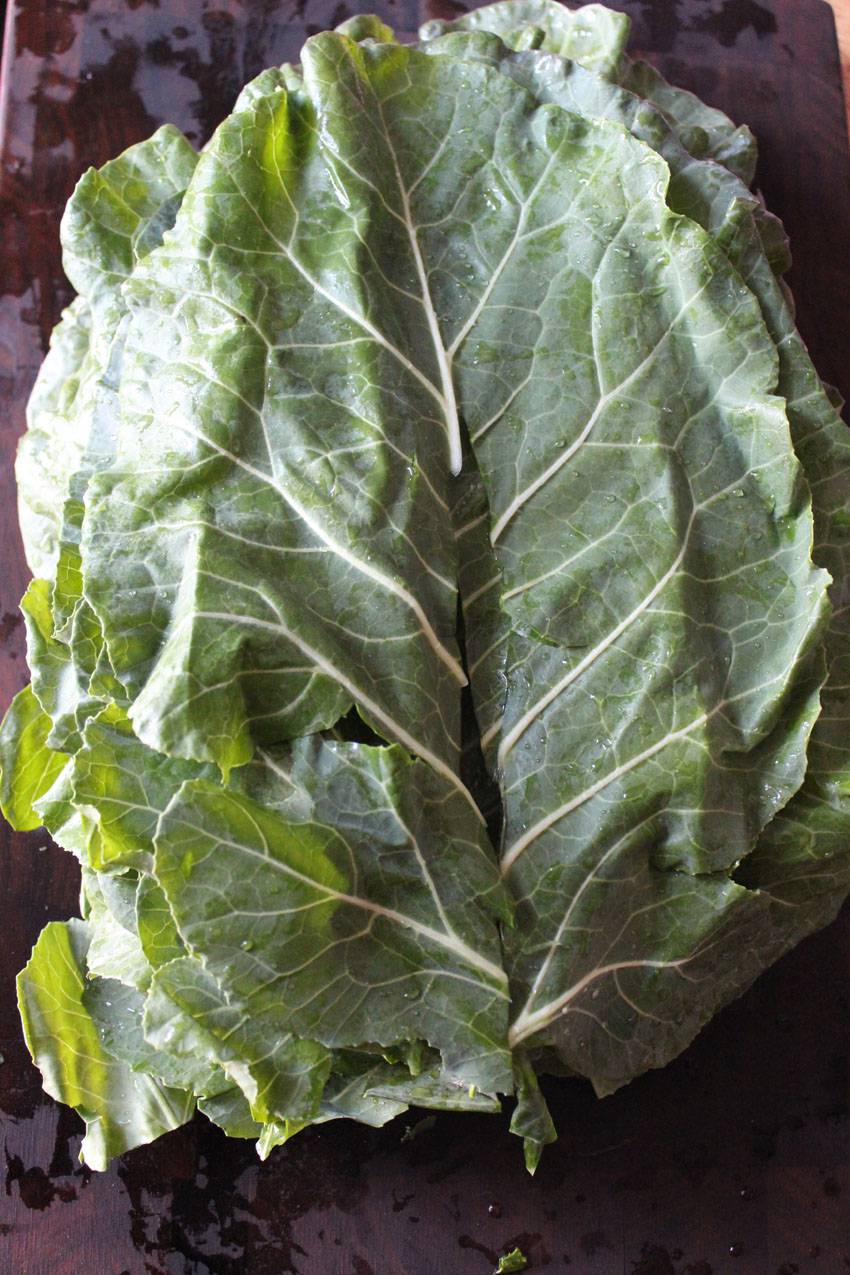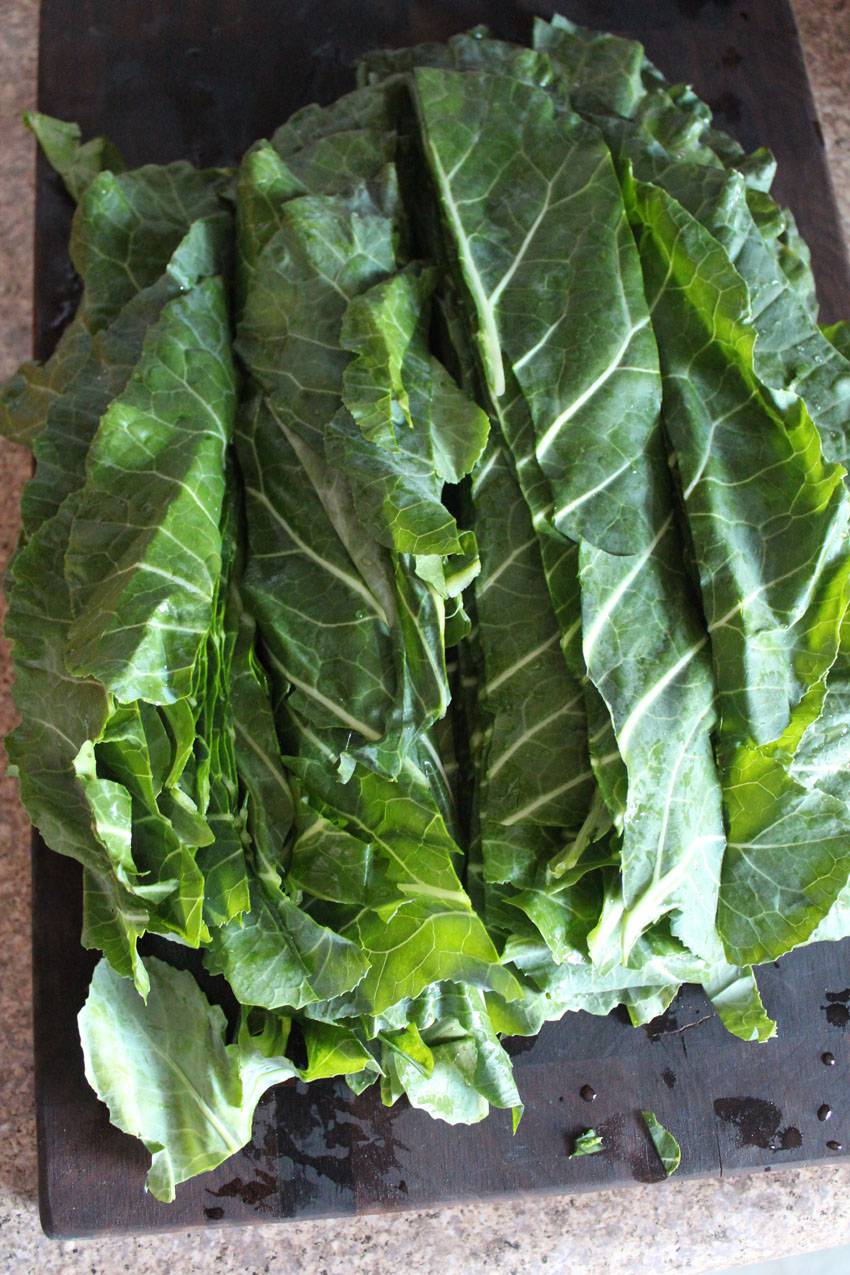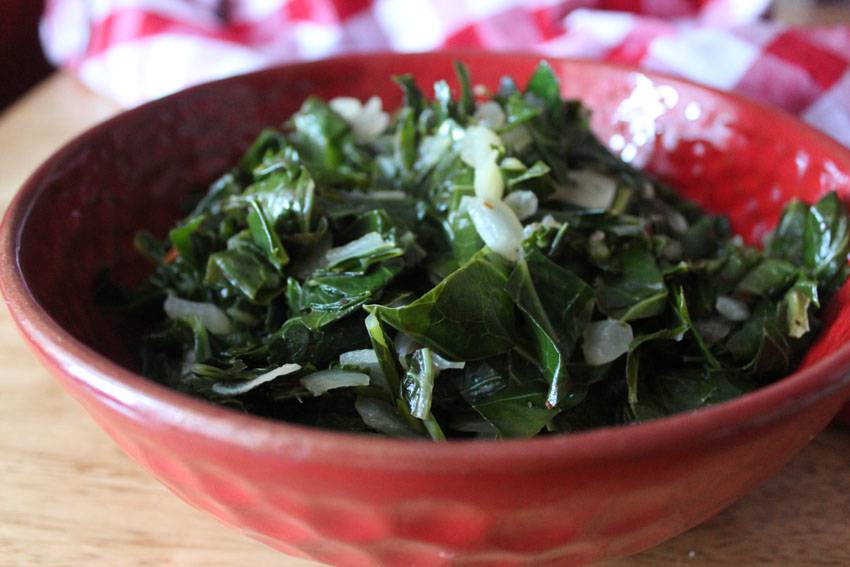 Quick Sautéed Collard Greens
Ingredients
1 large bunch collard greens
2 Tablespoons olive oil
1 small onion, chopped
2 cloves garlic, sliced
½ teaspoon crushed red pepper flakes
1 teaspoon dried oregano
2 Tablespoons honey
2 teaspoons red wine vinegar
Instructions
Clean collard greens and remove stems by folding each leaf in half and cutting out center rib. Stack all leaves and cut lengthwise into strips about 1-1/2" in width then cut into ¼" ribbons.
In a large pot or skillet, cook onion and garlic with crushed red pepper flakes over medium heat until translucent, about 3 minutes. Stir greens into pan with ¼ cup water and oregano. Cover and cook for about 2 minutes until greens are wilted but still green. Season with honey, vinegar, salt and pepper to taste.
I believe the right tools can make cooking easier and more enjoyable so I've linked to some of my favorite products. If you buy via my link, I may earn an affiliate commission. Thank you for your support!